3D Scanning: What It Is, Applications & Cost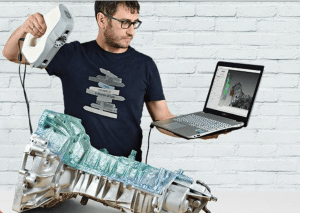 With an estimated value of $32.78 billion by 2023, the 3D printing industry has become involved in industries ranging from medical and manufacturing to aerospace and automotive. And while most people are aware of the roles that 3D printers and additive manufacturing are playing in innovation, many are still unaware of the impact 3D scanning has had on design. Here is everything you need to know about 3D scanning.
What Is 3D Scanning?
3D scanning is the process of capturing the shape of a physical object and replicating it as a 3D model. It is achieved through the use of a 3D scanner and is a safe way to explore the geometric properties of an object without physical contact. The scanned data can then be shared, stored, altered, or used to create entirely new designs.
How Does 3D Scanning Work?
3D scanning works by using a 3D scanners' lasers to capture the geometric properties of an object and then fuse, optimize, and texturize that data to create an accurate 3D model. While some 3D scanners require special positioning requirements to achieve an accurate scan, there are also models that allow for simple "point and shoot" scanning.
3D scanning is useful in the design process because the 3D model can be exported to simulation software for quality control or 3D printing purposes. It has useful applications in a variety of industries, both as a part of the 3D printing process and as a standalone product.
What are the Benefits of 3D Scanning?
3D scanning gives users the ability to capture and manipulate complex geometries faster and more efficiently than with traditional methods. According to ECN Magazine, benefits of 3D scanning include:
Easily transitioning from a physical object to digital model

Creating unique designs by merging design data

Reverse engineering physical prototypes for design flexibility and validation

Quickly sharing design data

Streamlining design processes
What Is 3D Scanning Used For?
3D scanning is used in everything from heritage preservation and medicine to automotive and rapid prototyping. According to Artec, a 3D scanner manufacturer, common applications of 3D scanning include:
Healthcare
3D scanning can be used in the healthcare industry to scan the parts of the human body and use the precise measurements it processes to create 3D printed medical devices, prosthetics, and medical models. 3D scanning and printing allow medical professionals to customize and create products more cheaply than with traditional methods.
Industrial Design
According to Artec, 3D scanners speed up the industrial workflow by making it easier to obtain the data needed for product development, rapid prototyping, and quality control. 3D scanning can be used to quickly catch errors in existing products or inform decisions for future prototypes.
3D scanning can also be used to reverse engineer a design to recreate features of an existing design that do not have CAD files. The original geometry can be preserved as-is or manipulated to create new or improved designs.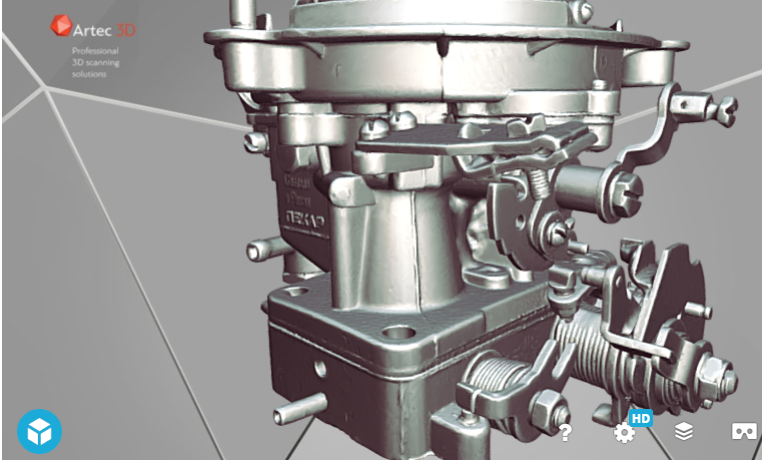 Science & Historical Preservation
3D scanning has also had exciting applications in the scientific community by making it easier for researchers to capture and share data. Fragile fossils and mummies can be safely scanned without fear of damage and shared with other experts to make more informed decisions on historical preservation, or to print reproductions.
Art & Design
In addition to replicating existing objects, 3D scanning can also be used to create everything from Jurassic Park dinosaurs to 3D printed celebrity figurines. 3D scanners' ability to map such accurate details have made them a popular tool in special effects and life-size recreations.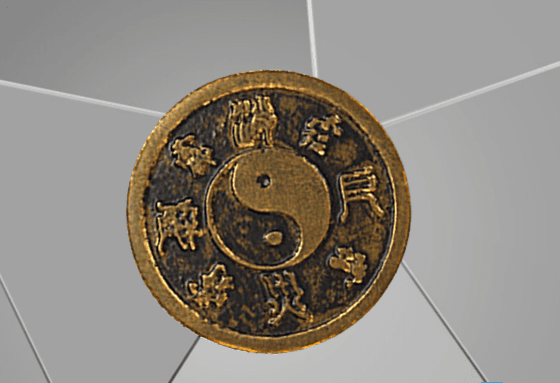 How Much Does 3D Scanning Cost?
The cost of 3D scanning depends on whether you are contracting a 3D scanning service or are doing the work yourself.
3D scanning services typically charge based on the size and complexity of the object being scanned, the provider's experience, and where the scanning takes place.

The cost of doing the work yourself will vary based on the 3D scanner you purchase and the number of hours you invest in the project.
What 3D Scanners Are Available?
If you're looking to bring your 3D scanning in-house, an investment in the right 3D scanner is critical. You need to choose hardware that is appropriate for your application and the size of the object(s) being scanned.
We typically recommend a scanner from Artec 3D, which was named 2019 3D Scanning / Metrology Company of the Year at the 3D Printing Industry Awards. The company is known for offering high accuracy and easy-to-use handheld 3D scanners at an affordable price point.
Artec Eva

:

Light, fast, and versatile, the Artec Eva is capable of scanning medium to large objects of almost any kind, including difficult-to-capture black and shiny surfaces. This makes it well-suited for a variety of industries, including manufacturing, medical and aerospace.

Artec Eva Lite

: The Artec Eva Lite has the same accuracy specs as the Artec Eva but reduced functionality (geometry only tracking and capture). This budget-friendly, professional white light 3D scanner is a popular choice with healthcare clinics or anyone else looking to adopt 3D scanning with minimal funds.

Artec Space Spider

: Originally developed for the International Space Station, the Artec Space Spider is designed to render complex geometry, sharp edges, and thin ribs. Its powerful temperature stabilization and high-grade electronics allow it to capture the intricate details of small and large objects in a variety of conditions.

Artec Leo

: The Artec Leo is the most mobile 3D scanner on the market and the first to offer onboard automatic processing. This scanner can quickly capture small details over large areas, making it a useful tool in manufacturing, e-commerce, forensics, healthcare and more.

Artec Micro: Interested in capturing small objects? Artec Micro, a fully-automated desktop 3D scanner, can accurately capture up to 10 microns in metrology-grade scans for efficient quality control or reverse engineering.
Exploring 3D Scanning
Want to learn more about 3D scanning? You can contact our 3D scanning experts with your questions or fill out the form below for a demo.
Related 3D Scanning Articles
Ask an Expert: What's The Best 3D Scanner For Me?
5 Essential Tool Sets for Design X
Digitizing Real-World Objects with 3D Scanners
About the Author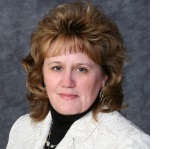 Lisa Hannon is a marketing manager at Fisher Unitech. She develops content for 3D printing topics that have an impact across all industries that are researching ways to maximize getting products to market faster as well as cost savings with 3D printing solutions. Lisa has worked as a marketing management professional since 1998, most recently with Stratasys.