3D Scanning: Using a Work In Progress (WIP) Model with a Roland CNC
Creaform 3D Scanners can be used for many more things beyond quality control/inspection of parts or reverse engineering existing parts. With more uses comes less downtime on your Creaform scanner resulting in a better return on investment.
One of the less prominent areas you can use your scanner for is to make a 'Work In Progress' (WIP) model for use with CNC machining. Sometimes when machining you will have a part that is part way machined from the stock but not fully machined yet. This can happen if you CNC out a part and leave extra material on it, do some post-treatment applications to the part like heat treating, and then need to do the finishing, hard cutting, steps to it. You can just start up a program to cut the part as if it were stock material but that will result in a lot of lost time due to air cutting. The solution is to calculate the machine paths off the WIP part.
To get the WIP part all we have to do it grab a full scan of the part that we need to finish up. This can be a very quick process with a Creaform scanner and only take a few minutes to complete and bring over into our CAM program.
First, I did 2 quick scans of this part. One for each side since it was laying on the table.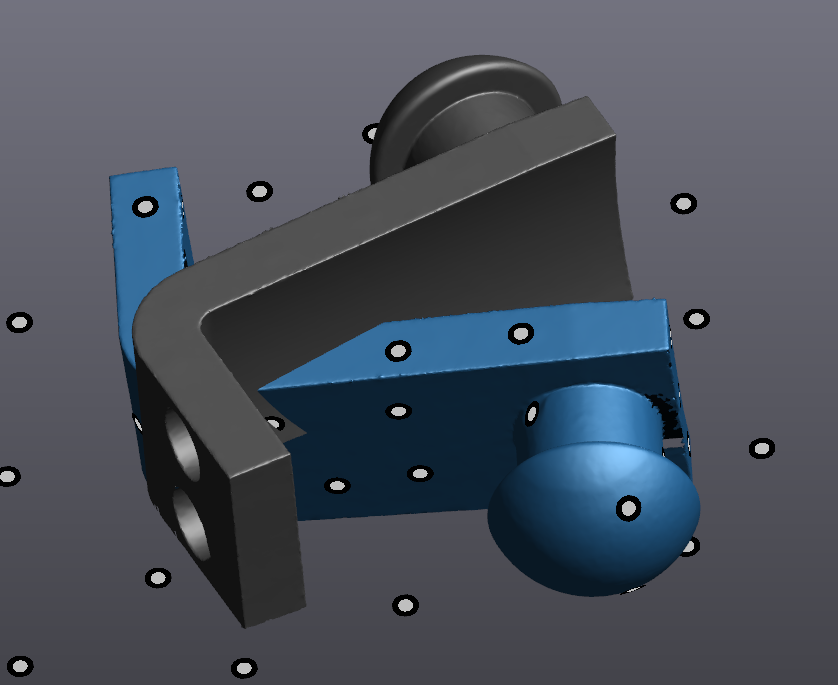 Next, I merged the 2 scans together into one complete part. This is done by referencing the targets that are in common between the two scans. This makes for a very quick, easy, and highly accurate way to merge the data.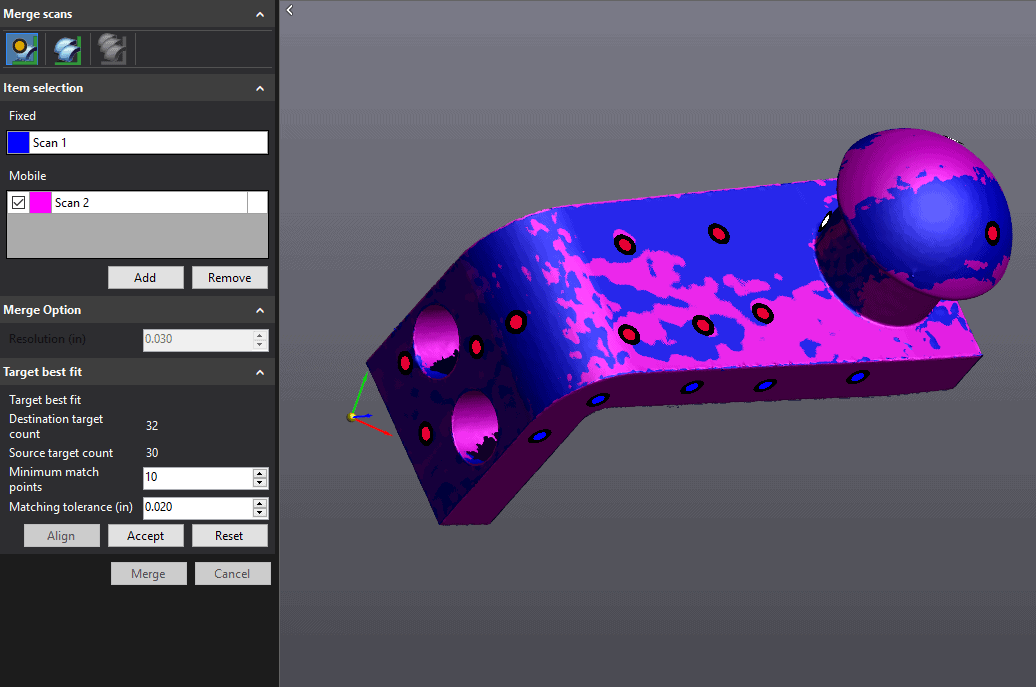 We then cleaned up the model and patched any small holes that were present.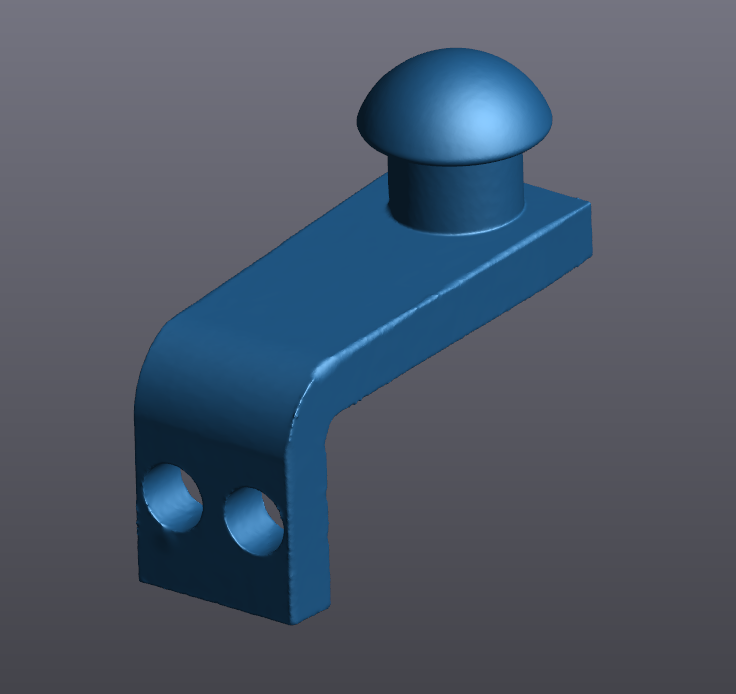 Finally, I imported the complete, watertight, STL file into SOLIDWORKS CAM to use as a WIP. This part is easy with SOLIDWORKS CAM, you can choose to import an STL file as a WIP within the stock manager. If we wanted to be on the safe side, we could scale the scan data up by 1% or so to make sure we don't run into anything.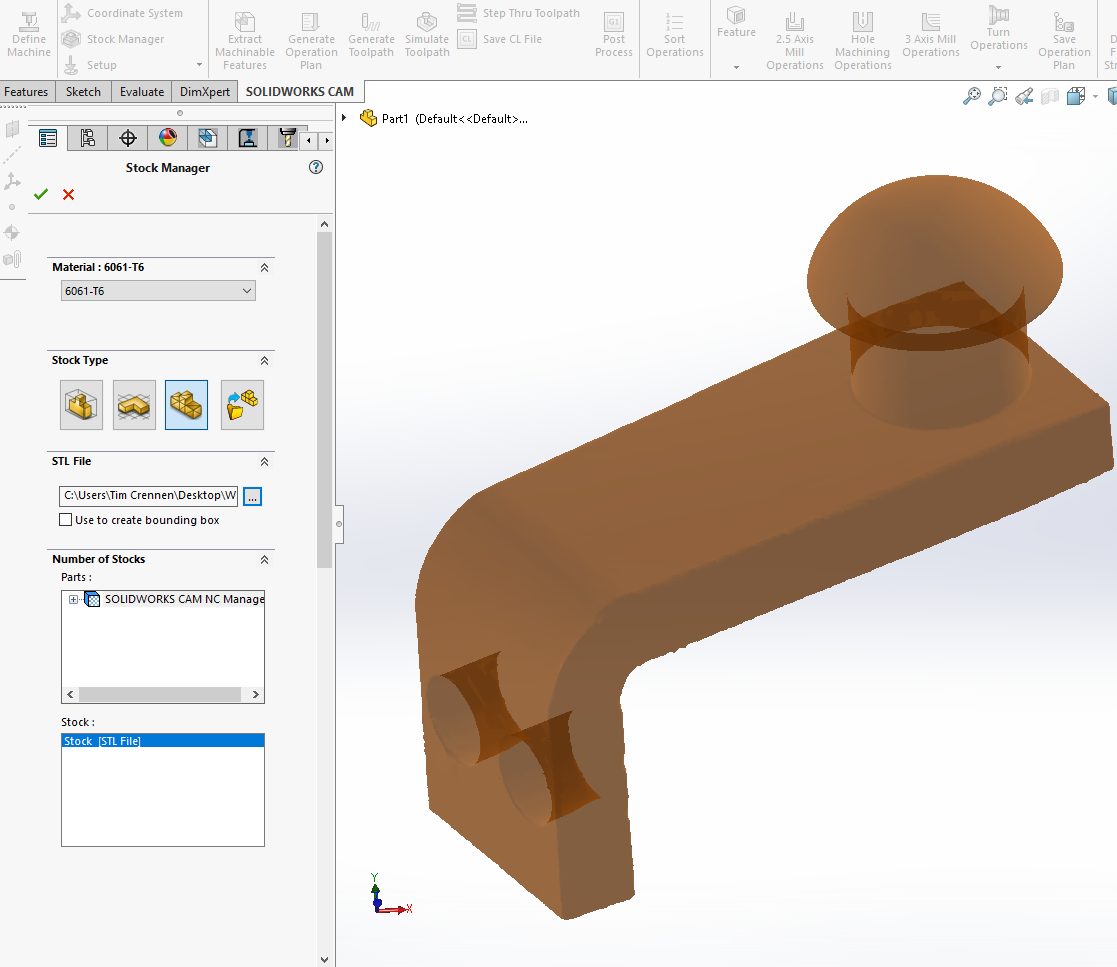 Done! Now we can run the rest of our tool paths with no wasted air cutting and it only took ~10 minutes.
Tim Crennen
Applications Engineer, 3D Printing and 3D Scanning
Computer Aided Technology, LLC