3D SheetMetal Creator: A 3DEXPERIENCE Design Tool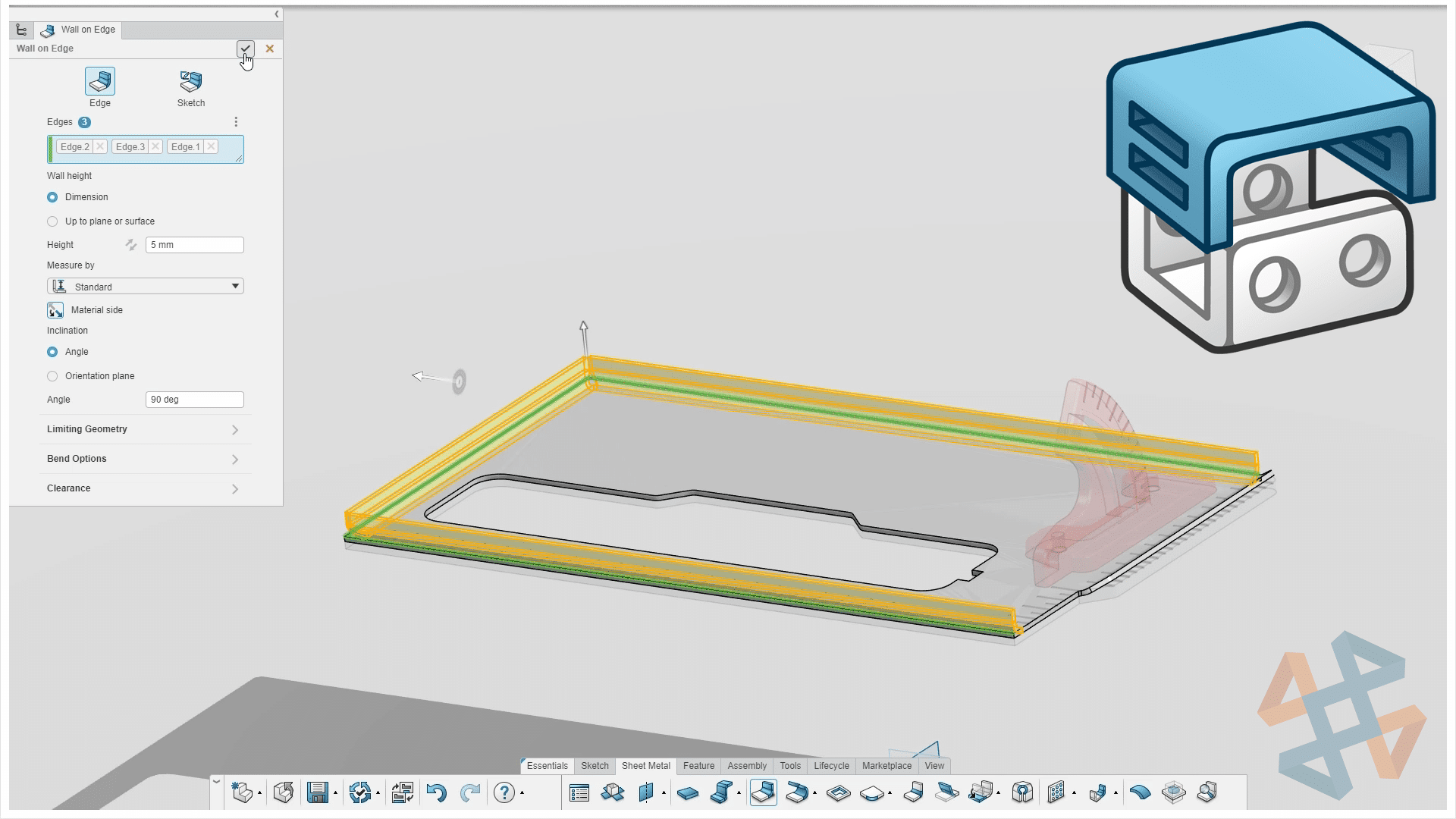 Why?
As the 3DEXPERIENCE Platform is starting to grow, more design tools are being released. One such tools for sheet metal designers is the 3D SheetMetal Creator role that is available today. The question applies here, " Why would I want to use this tool (aka role)?" Well it provides a browser-based solution with associative parametric sheet metal design capabilities. In so simple of terms, it allows you to build components, assemblies, and enclosures out of sheet metal without having SOLIDWORKS or any other CAD system installed on your computer. You just need a web browser. Does it replace SOLIDWORKS? No, not really. But it does give people that could be doing designs, that don't have SOLIDWORKS, the chance to design.
Example: In your tooling shop you have Tom. Tom is your go to guy for getting parts out the door and making sure that make-ready time is reduced. He has great ideas around fixtures for work holdings out of sheet metal but needs to spend time with you, the SOLIDWORKS user, to make those models. With a cost-effective 3D sheet metal creator role, Tom could open up his web browser on a shop machine or an iPad and model up work holding around an SOLIDWORKS part you sent him. Then create a DXF of the part's flat pattern and laser cut the part in the time it would have taken Tom to get some seat time with you.
Most of the tools you already know in SOLIDWORKS sheet metal already exist in 3D SheetMetal Creator. There are even a few that I wished I had in SOLIDWORKS today. Being a tool design for sheet metal design it allows you to create geometry that will be difficult for SOLIDWORKS like a flange or tab that is coincident to the face of part. It understands that is ok and will not error. As this tool matures the features will expand based on customer feedback.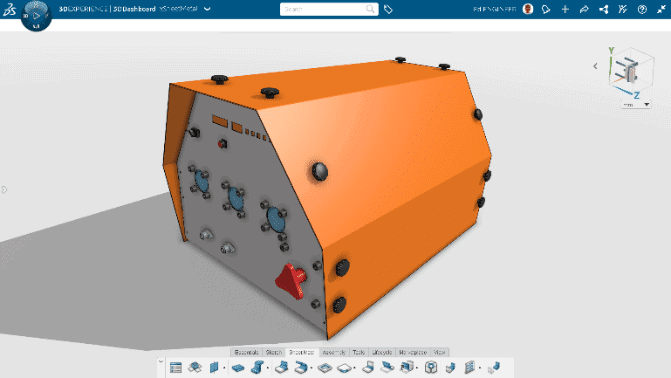 What comes with 3D SheetMetal Creator and what do I need?
First off 3D SheetMetal Creator is what we call a "role". That is a very import term on the 3D EXPERIENCE Platform (which is the "cloud" you will be working on). A role is a collection Apps ( applications/tools) that help you get a role/responsibility of your job done.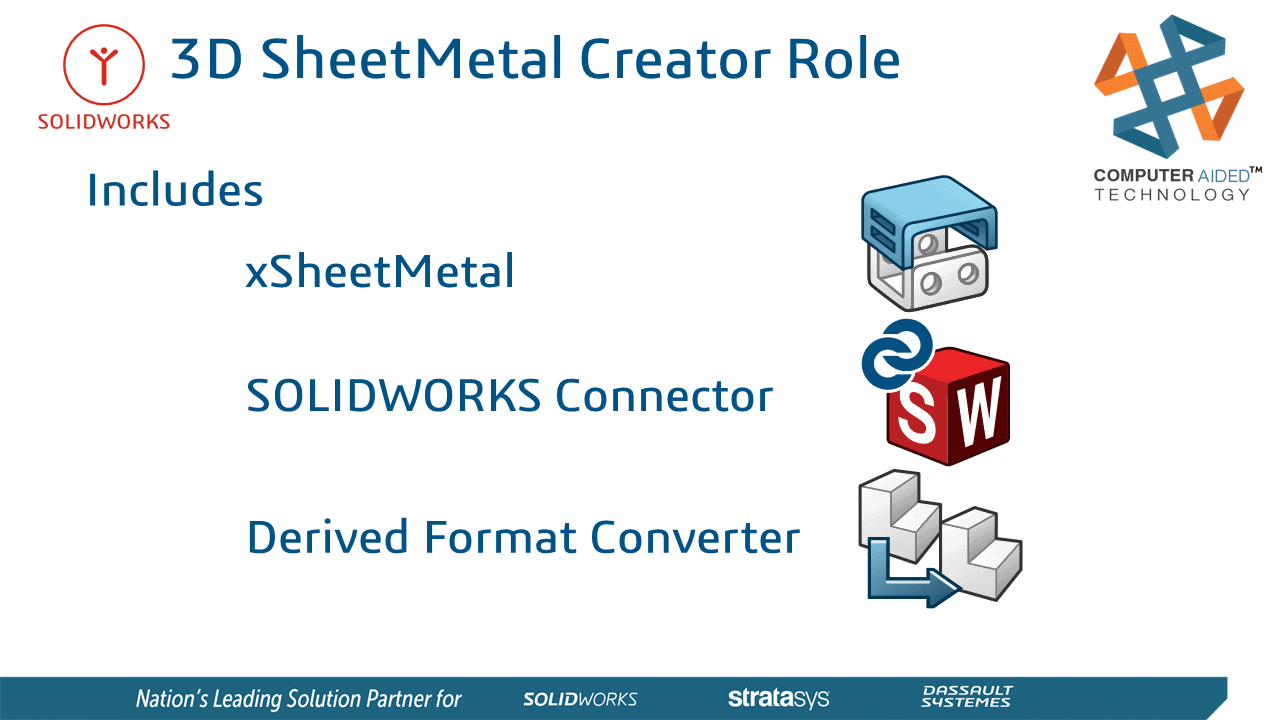 3D Sheetmetal Creator comes with xSheetMetal, SOLIDWORKS Connector, and Derived Format Converter. Lets talk about SOLIDWORKS Connector and Derived Format Converter as we can already assume that xSheetMetal is our sheet metal design application.
SOLIDWORKS Connector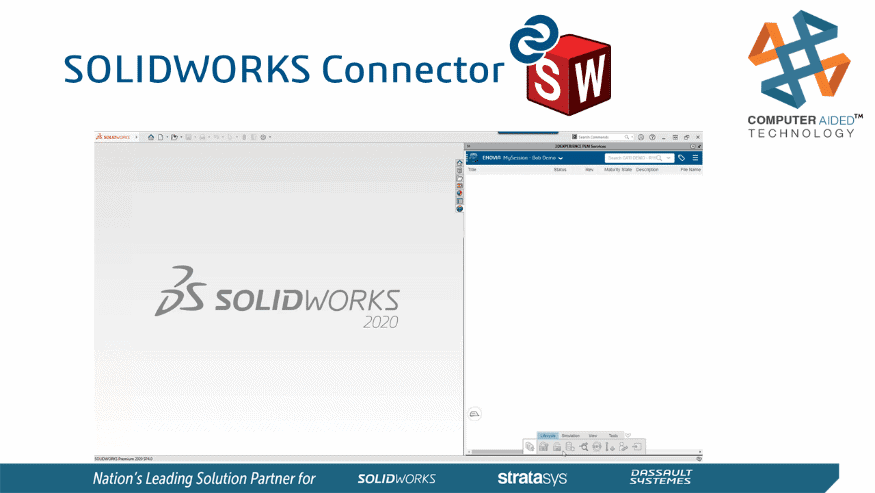 The SOLIDWORKS Connector is an App that is integrated into SOLIDWORKS's task pane and allows you connect directly to 3DEXPERIENCE, search for file and save your files to platform for revision control and lots of others thing we'll cover in other blogs and videos. For now, its our connection to cloud inside of SOLIDWORKS.
Derived Format Converter
This sounded like Greek to me the first time hear the name of this App. Be in a nutshell, when you save files to 3DEXPERIENCE that geometry can be leveraged and used in another App on the platform, but it must be converted into a universal 3D standard that Apps on the platform use. For this to happen it must be converted using this Derived Format Converter. If you do not Simulation will no work in Simulia, SOLIDWORKS models can't have geometry edits done is xDesign, and so on. Very very import tool. If you are using the 3DEXPERIENCE today and having geometry problems it is probably because you are not using this tool.
Anything else I need?
There are two roles that anyone creating 3D Models on the Platform need to be able to create content and share it with others on the team, Collaborative Business Innovator and Collaborative Industry Innovator.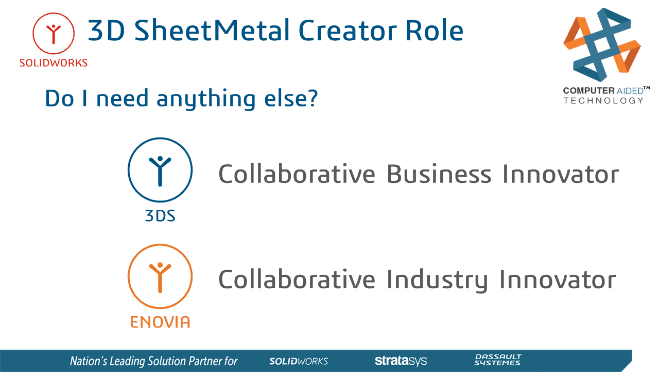 Collaborative Business Innovator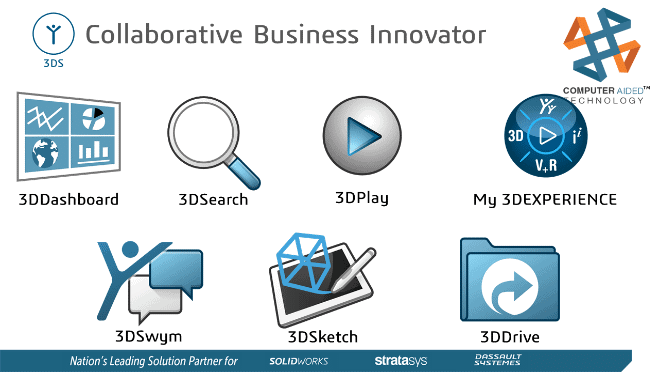 Collaborative Business Innovator is the base role that everyone one the platform must have to connect and communicate with other in the company. It includes digital communities to share business information, anything from design ideas, market research, and 3d mark and measure.
Collaborative Industry Innovator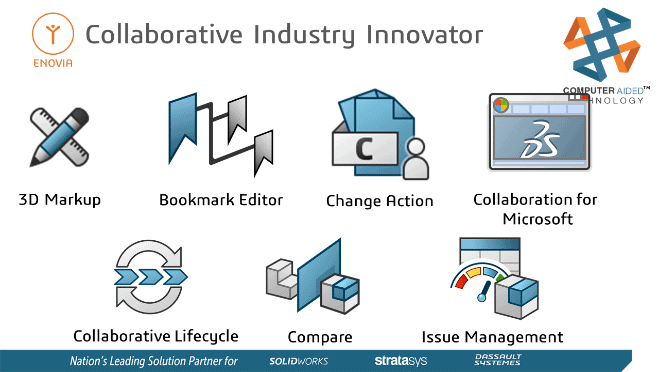 Collaborative Industry Innovator give us the power of Enovia PLM system on the cloud. As designers we can check-in and check-out our files, but we can do more. You can continue to evolve your processes forward and further with tools like change action, issue management and lifecycles. At the end of the day if more tools are needed there or other roles available for you try in the Enovia brand and any of the Dassault Systemes brands like Delmia, Simulia, and even Catia functionalities.
At the end of the day once you have data on the 3D EXPERIENCE Platform you can leverage all of these brands and there powerful tools. Want to see 3D sheetmetal in action? Try checking out, " Explore the 3D SheetMetal Creator Role class on MySOLIDWORKS. If you'd like to give any of the Roles look please contact us at info@cati.com
Thank you,
Bob McGaughey, CSWE
Computer Aided Technology, Inc.