3DQuickPress V6 What's New – Unfold QuickForm Flange Tool
With 3DQuickPress V6 and 3DQuickForm V3.2, you now apply the blank development result of 3DQuickForm directly to the unfolded model of 3DQuickPress. With complex unfolding of forming parts and without losing the benefits of automatic feature, you can obtain a feature based unfolded model with blank development results.
1. Click 3DQuickForm Flange Tool icon on the 3DQuickPress Surface Tools Toolbar.
2. Select the pink flange faces in the selection window. Then select blue faces in the Holder Faces selection window as shown.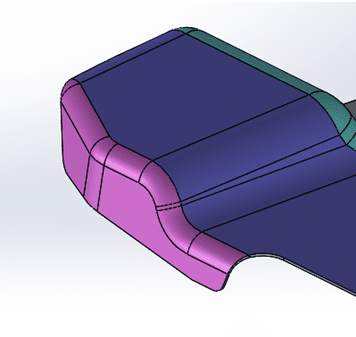 3. Select the top face as shown to select Punch direction.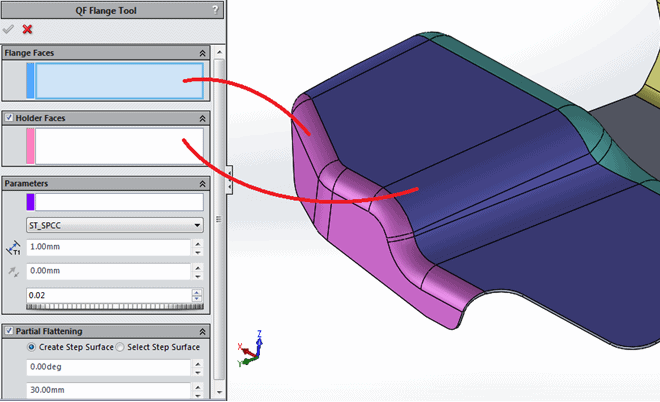 4. Enter the type of material as shown.
5. Enter the material Thickness as shown.
6. Enter 0.0deg as Partial Flattening Angle and 30mm as Partial Flattening Extension.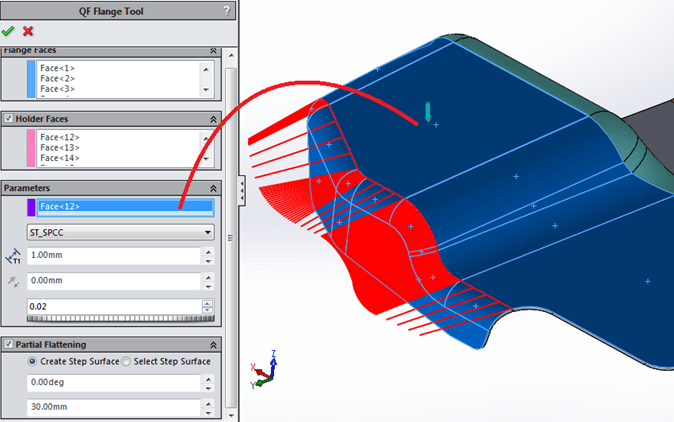 7. Click OK to create the unfolded surface.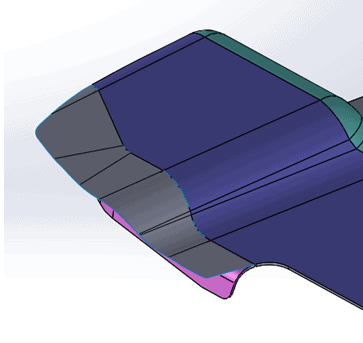 Thanks and I hope you enjoy all of the new enhancements to 3DQuickPress V6. Please check back to view our other articles in this series of 3DQuickPress V6 What's New.
Ronnie C. Flaugh
Technical Analyst
Strategic Technology Solutions