5 Quick Steps to Download Your Dassault Systèmes Apps
So you've purchased your license for the latest Dassault Systèmes apps, and you're ready to get rolling! Here's the procedure for downloading installer files for 3DEXPERIENCE, SIMULIA (Abaqus, fe-safe, Tosca, CST, etc.), CATIA, SOLIDWORKS, ENOVIA, and all the rest of the Dassault Systèmes product line.
Visit the 3DS Download Platform and enter your credentials to access your licensed software download repository.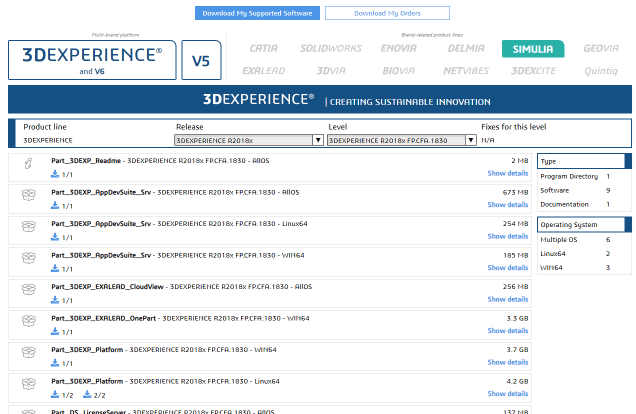 2. Choose the product line
The top banner has logos for the whole DS portfolio. Your software will be one of these, so go ahead and click it. For example, to obtain Abaqus installation software, click on the turquoise SIMULIA button.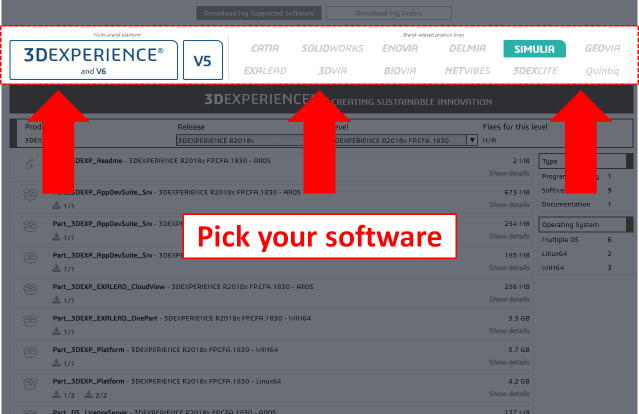 3. Choose the release edition
Major new releases for all the software lines happen regularly, but you have your choice of many from the past.
3DExperience, for example, has several yearly releases available. While Abaqus 2018 might have the latest features and performance improvements, if you have a long-established process built on an old release, Abaqus as far back as 5.7 may be available for you to install.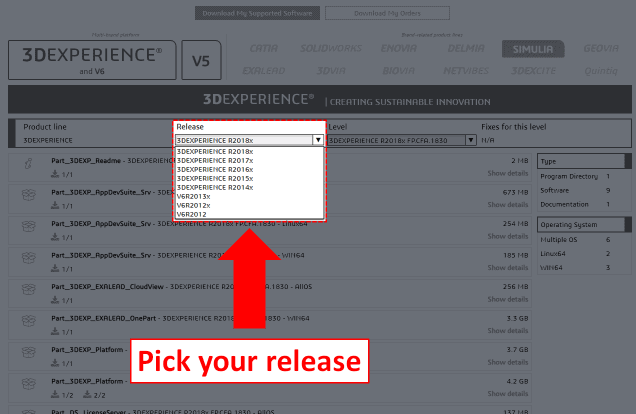 4. Choose the level
Once you pick a release, you'll find that the latest "FP.CFA.****" has been pre-selected. However, this is an update patch.
Open the list and start with the "Golden" level. This is the main program.
You can come back after installing the main program and download the latest update patch. The numbers represent the year and week the patch was released, so "FP.CFA.1830" came out in week 30 of year 2018 and includes every patch that came before it.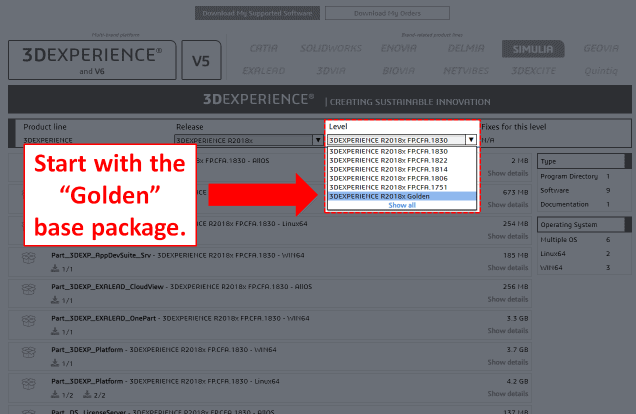 5. Download your files
You're almost there! The list will populate according to the product line, release edition, and level choices that you've made. There's a set of filters on the right to narrow down the list by content type, operating system, and language.
As for how to proceed with these .tar files, follow the installation instructions on our support tools page.