7 Reasons to Be on (and Stay on) SOLIDWORKS Subscription
When you purchase a seat of SOLIDWORKS, you have the option to add on the subscription service. SOLIDWORKS Subscription Service includes lots of tools and resources to help you get the most out of your software including upgrades to the latest version, customer support, full access to the customer portal, and allows you to participate actively and network in the SOLIDWORKS global community. If you're still stuck on making a decision, I've compiled a list of the top seven tools you'll get that might sway your decision.
#1. SOLIDWORKS Visualize Standard
A personal favorite of mine, SOLIDWORKS Visualize allows you to leverage your existing mechanical design models and data and quickly transform them into professional photo-quality images, animations, and other interactive 3D content. SOLIDWORKS Visualize supports many different file formats including SOLIDWORKS, Rhino, Creo Pro/E, Autodesk Alias, SketchUp, Maya, and Catia to name a few.
The image to the left is a design I created for a startup whiskey company called Cleveland Whiskey, for one of their Cleveland Underground series. I made this using SOLIDWORKS Visualize Standard and the models were made using SOLIDWORKS.
SOLIDWORKS Visualize also uses a unique serial number so that it is decoupled from your SOLIDWORKS serial number. This was done on purpose so that Visualize can be installed on another user's machine and not just the engineer's or designers machine (e.g. a machine in the marketing department or on a graphic designer's computer). To see the difference between SOLIDWORKS Visualize Standard and SOLIDWORKS Visualize Professional check out the comparison chart below.
#2. SOLIDWORKS CAM Standard
SOLIDWORKS CAM Standard is included with all SOLIDWORKS packages with an active subscription. SOLIDWORKS CAM Standard allows you to quickly program for individual parts and configurations directly inside of the SOLIDWORKS 3D CAD environment. You can learn more about the difference between SOLIDWORKS CAM Standard versus CAM Professional here.
#3. SOLIDWORKS Technical Support
Your time is valuable, so if you run into an issue or a design challenge while on SOLIDWORKS Subscription you'll have access to a technical support service. Our technical support team is located right here in the United States and is available in a variety of different ways. Technical support is available via phone, live chat, email, or by submitting an online case.
#4. SOLIDWORKS Certification Vouchers
With valid SOLIDWORKS Subscription Service, each seat of SOLIDWORKS entitles the user to one free core certification exam voucher (CSWA or CSWP) and one free advanced exam voucher (CSWPA advanced specialty exams; Sheet Metal, Weldments, Surfacing, Mold Making, or Drawing Tools).
These vouchers can be requested twice a year with your SOLIDWORKS ID that's registered to a SOLIDWORKS license that is on an active subscription. This license is only available for SOLIDWORKS commercial customers; if you're a student or educator, you can contact our SOLIDWORKS Education team to inquire about free certification testing as part of the SOLIDWORKS Academic Certification Provider Program. You can learn more about free SOLIDWORKS vouchers here.
#5. SOLIDWORKS Service Pack Updates and New Releases
When you're on SOLIDWORKS subscription, you are allowed to service packs and new releases until the date your subscription ends. For example, let's say you bought a seat of SOLIDWORKS Professional and one year of subscription service on May 1, 2018. You are entitled to all service packs and SOLIDWORKS releases until May 1, 2019. If you installed Version 2018 SP 3.0 in May of 2018, you are entitled to not only any service packs for Version 2018 but also Version 2019 and any 2019 service packs that are released by May 1, 2019.
So, if Version 2019 SP 3.0 is released by May 1, 2019, you are entitled up to that version and service pack if your subscription service would end at that point.
#6. MySolidWorks
Another benefit of being on SOLIDWORKS subscription is access to a MySolidWorks Standard Account. MySolidWorks is a great source that provides many different resources together in one place. MySolidWorks includes CAD Models, Forums, the 3DEXPERIENCE Marketplace, general support and downloads, training, and content offered by your VAR.
#7. Access to the Luxology Materials Database (Used for Photoview 360)
The Luxology Materials Database enhances the range of available appearances for you to use in Photoview 360. All you have to do is log into the SOLIDWORKS Customer Portal, scroll down to the section labeled "DOWNLOAD" and click where it says, "Photoview 360 Appearances."
This will take you to the page shown below. Click the "Luxology SOLIDWORKS Asset SharingPortal."
This will bring you to "THE FOUNDRY COMMUNITY" page. Now click where it says "Share" at the top of the page.
Now we come to our final destination where we click on the "MATERIAL GALLERY," and we can download new material appearances from a huge database.
I hope this article has shed some light on some of the benefits being on SOLIDWORKS Subscription Service has to offer. If you have any questions regarding these tools or functions, contact us!
Related Articles
Top 10 SOLIDWORKS Tips and Tricks of 2018
The Best of SOLIDWORKS 2019 (Part 1)
The Best of SOLIDWORKS 2019 (Part 2)
About the Author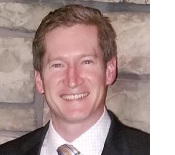 James Reeher has a Bachelor of Science in Mechanical Engineering from Cleveland State University and began using Solidworks in 2007. After many years as a Product Development Engineer in the industrial fitting, biomedical device, and LED lighting industries he joined the Fisher Unitech team in 2016. James is very interested in new technology and how different technologies can be applied to one another. As an Application Engineer, he enjoys helping customers learn how to leverage SOLIDWORKS to meet their needs and introduce them to other technologies that can help their business.