Adding Bend Tables and Punch Tables in SolidWorks
With the exciting release of SOLIDWORKS 2013 right around the corner, let's take a look back at a couple of enhancements in 2012 that may have fallen through the cracks. The first one we will take a look at is the ability to now add Bend Tables into your SOLIDWORKS drawings. SOLIDWORKS has always had bend notes and bend lines, but those notes can make the drawing look rather cluttered. You can now add a Bend Table into your sheet metal drawings to clean it up and have less clutter.
One way to access this tool is to go to Insert, Tables, Bend Tables.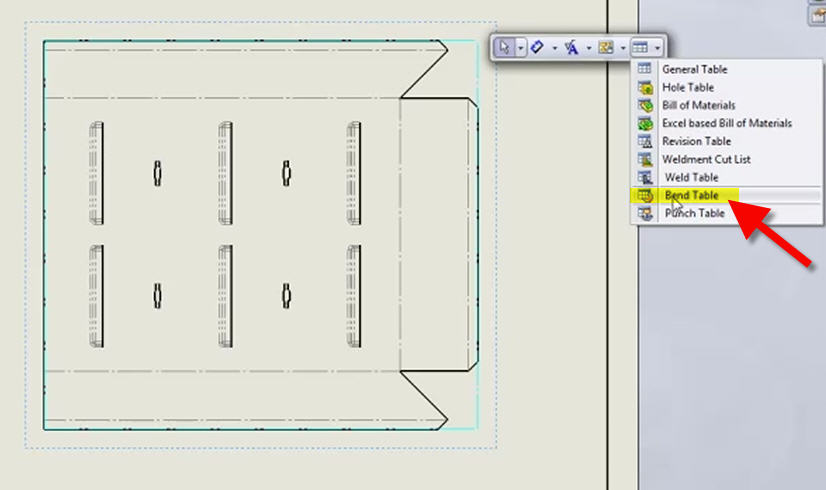 A table dialogue box pops up which is similar to the BOM table. You select where you want to put the table and you can see that the notes change to tags and the tags in the table match the bends in the flat pattern.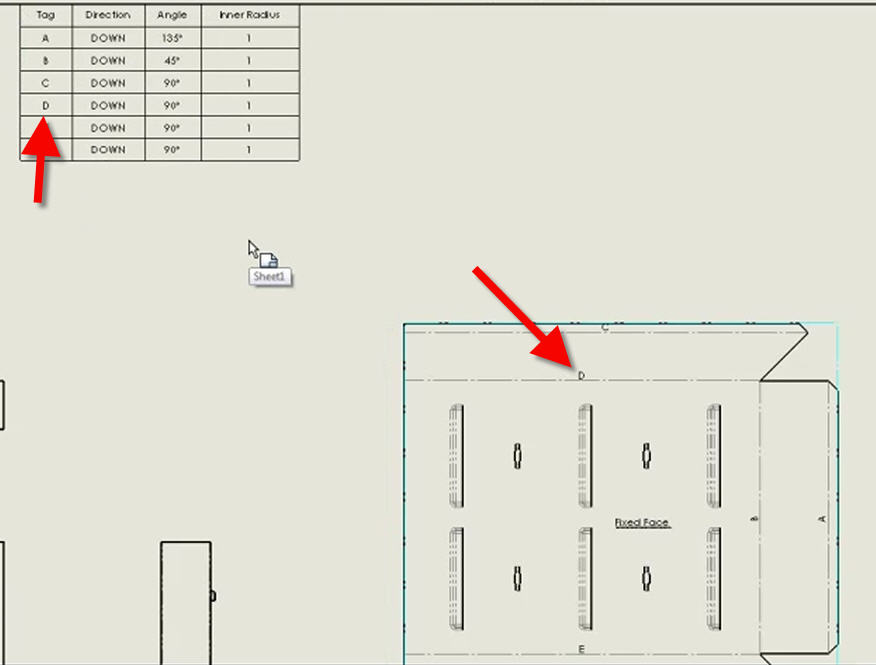 The other new table that you can create is the Punch Table. With this functionality, you can now locate your form tools easily and efficiently. You access this table by going to Insert, Table, Punch Table. To locate the position, you need to select an origin and either an X or Y axis and the face where the form tools are located as illustrated below.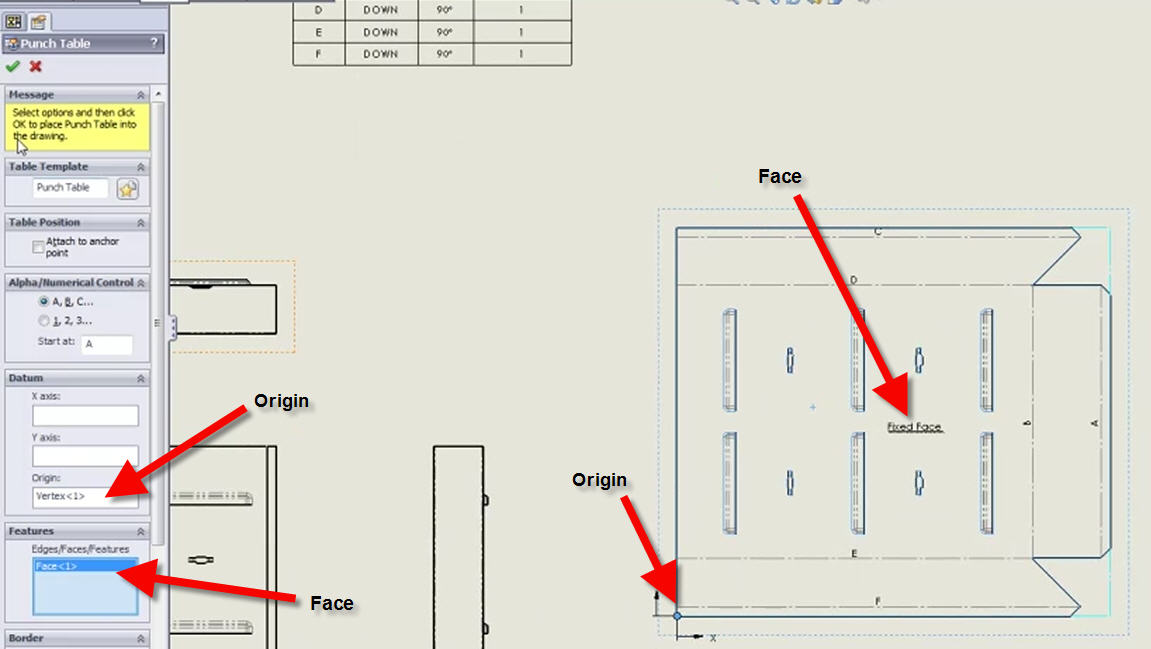 Once you place the table at your desired location, you can see that SOLIDWORKS tags each form tool and also adds the X, Y location of the tool as well as the angle.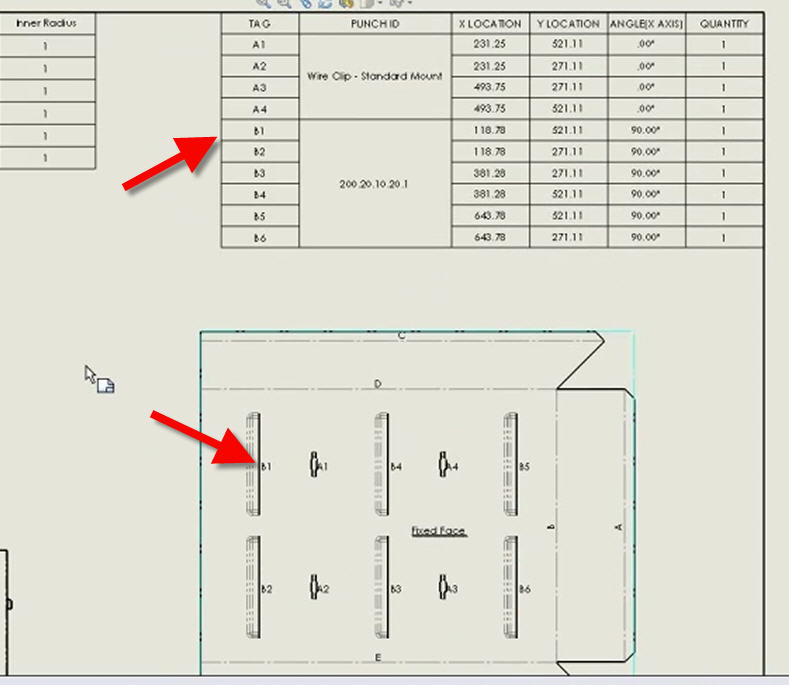 Again, this is a great way to effectively communicate your designs and to clean up your drawings.
Check back to this Blog on a regular basis to see the great new enhancements coming out in 2013!!
Phil Whitaker