Advancement of Three-Dimensional Electrical Design Tools
Advancement of Three-Dimensional Electrical Design Tools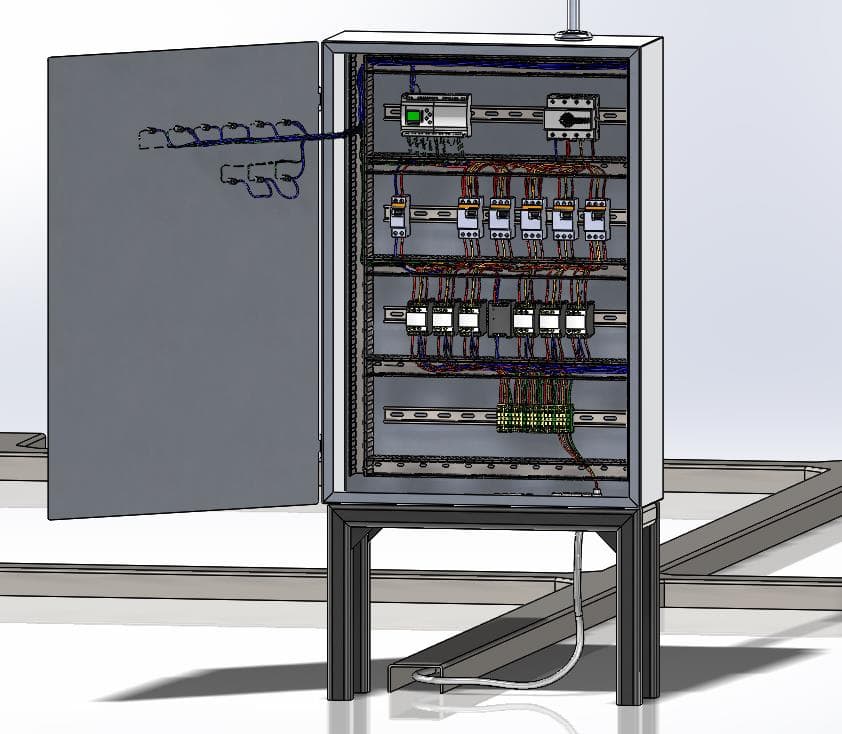 When using basic electrical design tools, you are able to create systems within a limited environment. How would you fully plan an electrical system while considering the dimensions of each component?
The advancement of technology requires the advancement of software to develop it. Being able to develop electrical technology using only a two dimensional system is no longer sufficient to support advanced design. SOLIDWORKS Electrical is the design environment that allows you to bring your 2D schematics into the 3-dimensional realm. To plan a project that uses electrical components, the Electrical Suite combines the data created from the schematic drawing tools to generate information needed to easily create 3D electrical routes. By combining 2D schematic data and the power of SOLIDWORKS CAD, a complete 3-dimensional system can be created.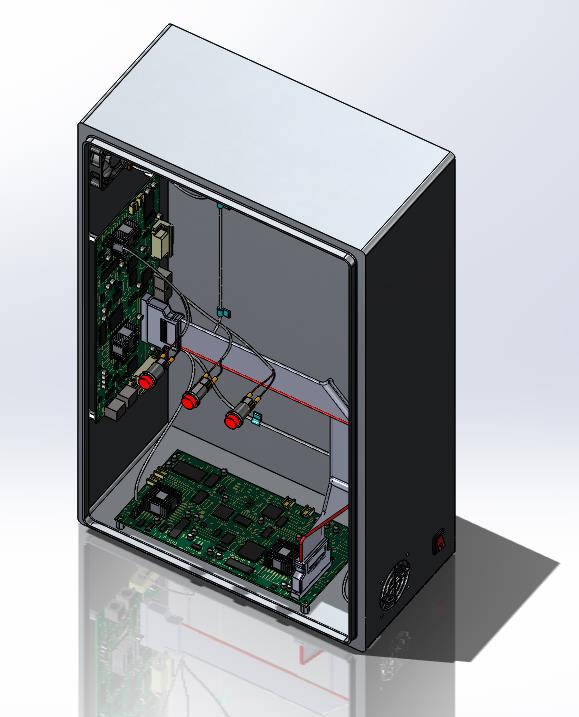 With the integration of electrical systems schematics into the SOLIDWORKS suite, the architecture of electrical design is created to follow with the nature of SOLIDWORKS CAD design. The implementation of electrical projects is streamlined with three-dimensional design. The advantages of using SOLIDWORKS Electrical: Schematic and SOLIDWORKS Electrical: 3D are shown through the usability of the bi-directionally linked system. As one designer plans using the schematic tools, another designer can be working a 3D version of the project. This allows for projects to be completed quickly and efficiently. With a variety of key features needed to suit the needs of creating an advanced design, users have a strong electrical design environment to create.
How an electrical project is created using Solidworks
To begin an electrical project, we'll begin by creating the wiring information needed for the project using SOLIDWORKS Electrical: Schematic.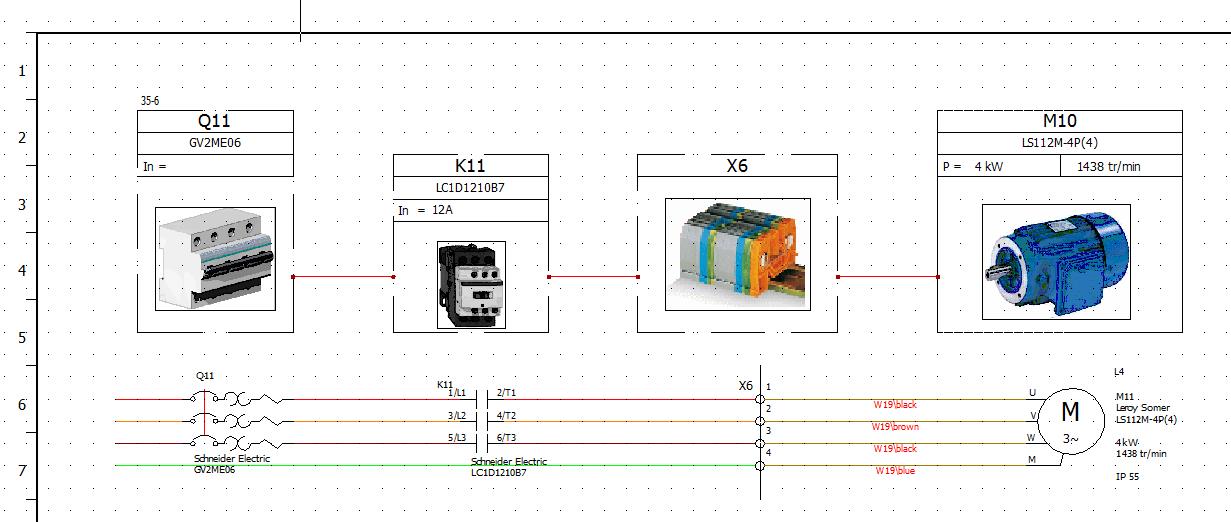 This information can be created in several different ways but will populate an electrical components list within SOLIDWORKS CAD as a bi-directional link:
By having a dedicated tab for electrical components, the designer can keep track of the electrical components that existwithin the 3D environment.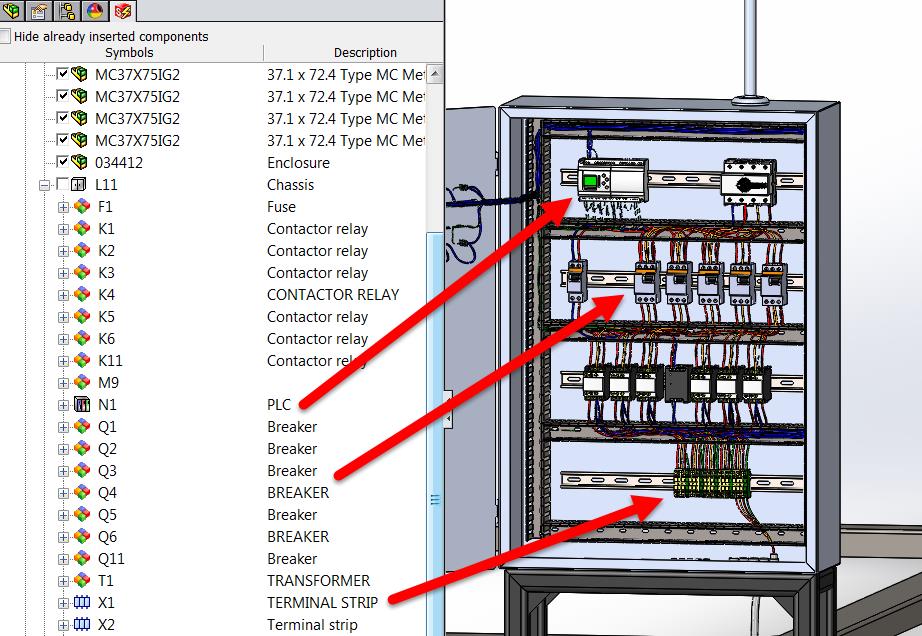 Don't guess on where your electrical components will go, know exactly where they fit in a clean and organized manner. With the advantages of all the tools of SOLIDWORKS CAD combined with the SOLIDWORKS Electrical: 3D tools, the designer can manipulate and plan for the physical locations of all electrical components as well as the electrical wiring between them. This proves to be advantageous when you're trying to create a comprehensive bill of materials list. By listing all the components out, the designer can automatically populate an updated materials list as well as wire information such as an actual physical length. By having these tools, advanced electrical design can be completed with the power of a 3-dimensional environment.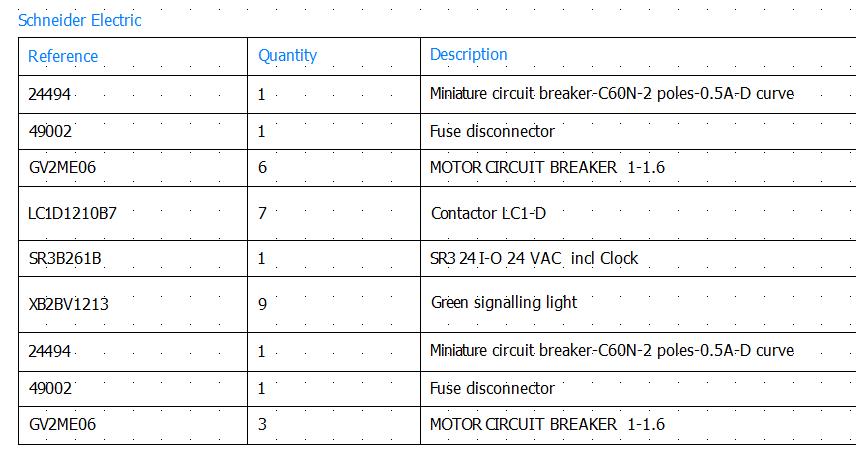 Modernizing your electrical systems design
In the complex world of electromechanical design, creating an electrical system using 3D CAD can be a demanding and daunting task. Developing design elements and defining the electrical interconnect of wires, cables, and harnesses is often laborious and error-prone.
3D CAD electrical development has typically been done with the interchange of design data via external files and manual design. Using external files can cause electrical and mechanical designs to become unsynchronized, resulting in design, manufacturing, and supply chain discontinuities. Current practices also do not provide easy collaboration between design disciplines.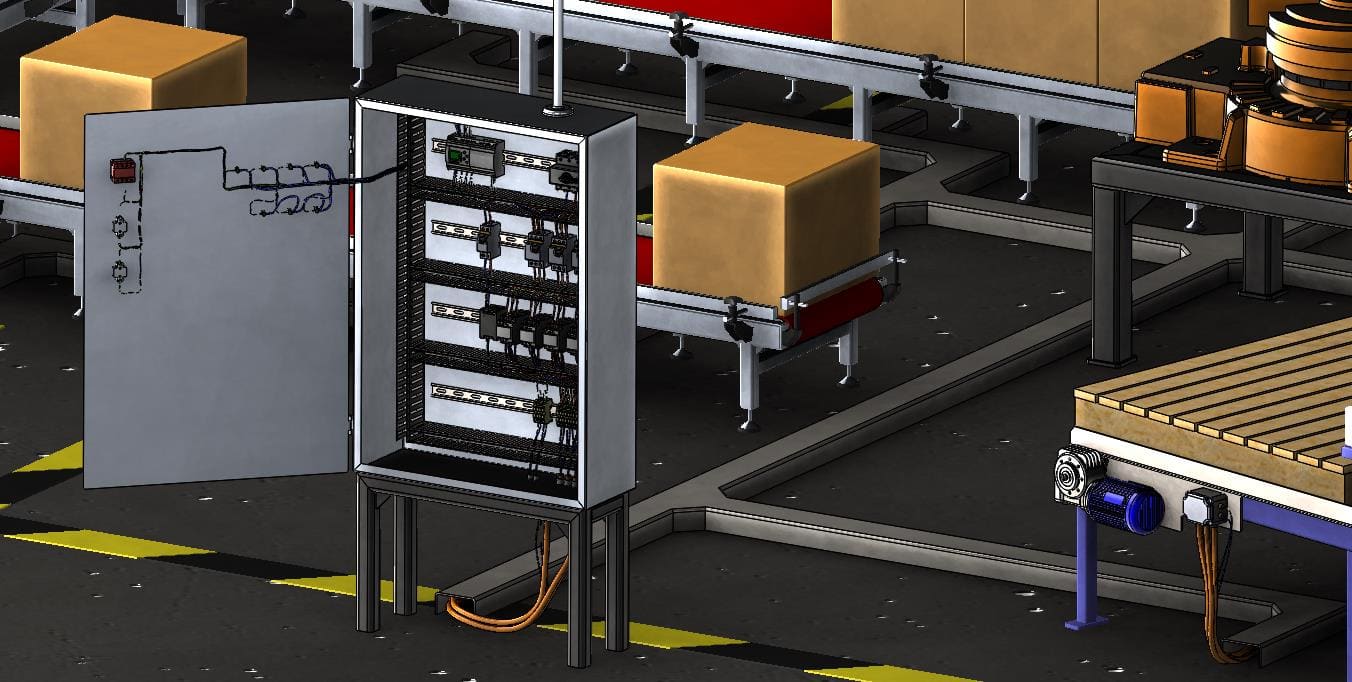 SOLIDWORKS Electrical 3D technology enables faster development of schematically defined electrical systems that can be readily implemented in the 3D CAD model in a 3DEXPERIENCE environment synchronized between the electrical and mechanical design teams.
Real-time synchronization of the electrical schematic and 3D CAD model enables unification of the bill of materials (BOM) between the electrical system and the mechanical design, eliminating errors from design changes.
In summary, SOLIDWORKS Electrical reduces the time to market, the number of design checks, and takes the guessing out of your electrical design project.
Request a demonstration today to see all the benefits of SOLIDWORKS Electrical.
Request a Test Drive of SOLIDWORKS Electrical.
Article by: Brian Do, Computer Aided Technology Electrical Applications Engineer