Ask a SOLIDWORKS Expert feat. Tom Starks: Do I Need SOLIDWORKS Training?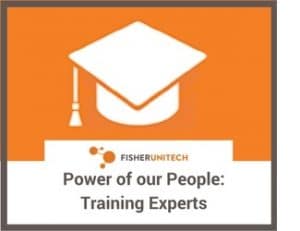 Pop quiz: What level user should a person be to consider SOLIDWORKS training? New user? Experienced user? Expert? The answer is all of the above. It doesn't matter what level of experience you have using SOLIDWORKS 3D CAD software; training is always a good option. Not only does SOLIDWORKS training help keep your skill set fresh, but gaining certifications can place you above the bar amongst your peers and help you gain recognition within your organization.
At Fisher Unitech we offer SOLIDWORKS training three ways: Online (offered throughout the entire United States), onsite, and in-classroom. We offer over 40 different SOLIDWORKS online classes and 12 SOLIDWORKS certification tests to meet your needs. Most importantly, all of our classes are taught by a live instructor. One of those instructors is Tom Starks. Keep reading to learn more about Tom and his role in the SOLIDWORKS education experience.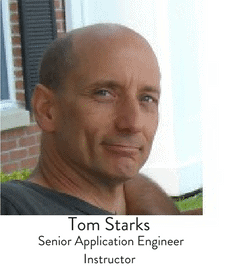 If anyone knows a thing or two about SOLIDWORKS training, it's Tom Starks. Tom began using SOLIDWORKS in 2008 as a 3D CAD and PDM administrator and joined the Fisher Unitech team in 2014 as an advisory support engineer.
To make sure he was prepared for any question that might come his way, Tom started training in all areas of SOLIDWORKS and eventually gained over 30 SOLIDWORKS certifications. Tom loved training so much his role evolved from Senior Support Engineer to Senior Application Engineer Instructor.
SOLIDWORKS training classes encourage collaboration
Tom has trained students from all levels of experience, from all walks of life, and from a variety of industries. He believes training is beneficial regardless of your experience level.
Tom said, "to be successful one must adapt to change. Training is one way to adapt and learn new ways of accomplishing something. When I teach a class not only do the students learn, but I also learn by seeing how others apply SOLIDWORKS to their designs. Sometimes it's in ways I have not considered. Training can be a collaborative experience for everyone."
SOLIDWORKS Certifications expand your creative pallet
Some companies often require a certain certification level, but it's never a bad idea to go above and beyond. In 2018 Tom achieved the status of Elite Application Engineer, an award that he earned when he scored 325 points (250 required) on an exam that includes the entire SOLIDWORKS portfolio.
How can gaining several certifications be beneficial? When I asked Tom, he said, "having several SOLIDWORKS certifications has helped me understand how SOLIDWORKS products interact with each other. Now when I teach a SOLIDWORKS PDM class, and someone asks 'how can I vault SOLIDWORKS Simulation results or SOLIDWORKS Electrical designs?' I can answer a variety of questions."
Start SOLIDWORKS training today
Getting started with SOLIDWORKS training is easy. Simply visit our education roadmap or sign up for your next SOLIDWORKS professional certification exam. I asked Tom if he had any advice for those on the fence about SOLIDWORKS training and this is what he had to say. "Get trained. Standout by getting SOLIDWORKS certifications. If this doesn't impress your current employer, it will impress your future employer."
Our award-winning technical team provides unsurpassed service and support for the products we sell. We offer more training options than any other 3D CAD solution provider in the country, and our consulting team delivers professional services for design automation and data management.
Related Articles
Online SOLIDWORKS Training: Your Source for Success
Meet our Experts: Rachael Buhl – Senior Application Engineer Instructor
3 Ways to Get the Best SOLIDWORKS Training
About the Author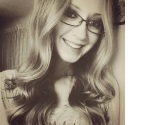 Angelle Erickson writes about how companies are using innovative technologies, such as 3D printers and SOLIDWORKS software to increase productivity, improve product development processes, and maximize business potential.