Backing up SOLIDWORKS Electrical Automatically with Windows Task Scheduler
SOLIDWORKS Electrical is a great tool for collaboration, standardizing schematic documentation, and saving time in project creation, but all these benefits rely on a developed environment and library. This puts increased value on ensuring our environment is secure and backed up should the worst happen. Not a problem. We can just back up the server applications folder and SQL database, right? Not quite. If a server were to go down, a simple restore of that server would not be sufficient in allowing all the client machines to access the old project and library information. All we need instead is an archive of our SOLIDWORKS Electrical environment. This is a file that can be created in client that includes all the information that we would like from our environment. This file can be merged or checked against any SOLIDWORKS Electrical environment, even a new installation.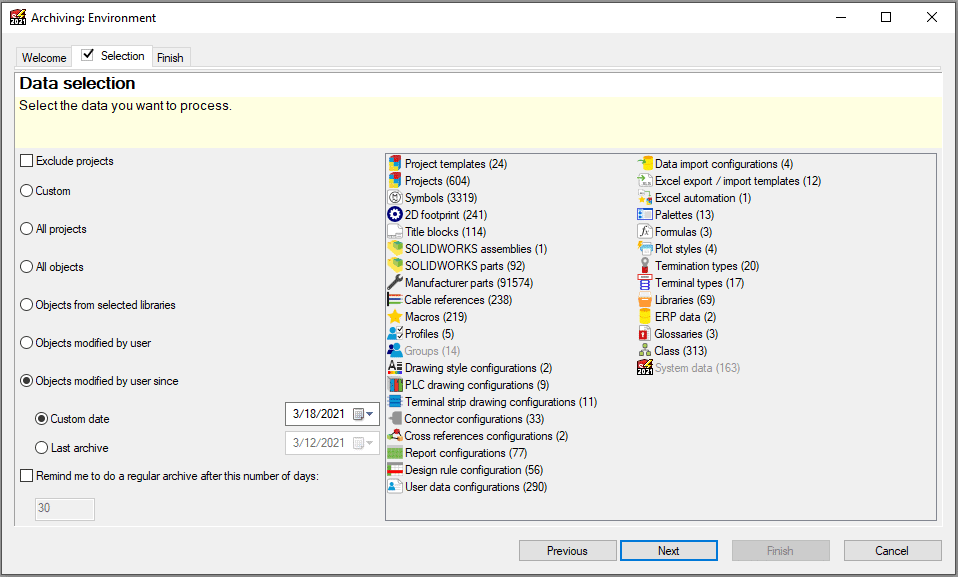 Great! We can create a file that efficiently backs up and restores our electrical environment. The problem is this file generally needs to be created by a client machine or user. Some good news is that the archiver tool can provide an in-application message reminding a user, at client specified intervals, that it is time to create a new archive. This is still not good enough however as we are relying on a user to be in application to receive the warning message and to act on that message.
In 2021, we can use the windows task scheduler to perform environment archives thus fixing all our concerns mentioned above. Let us dive into how to set this up.
During client installation, an executable is included that allows us to select and run an archive outside of application. This is typically located at "C:Program FilesSOLIDWORKS CorpSOLIDWORKS ElectricalbinEwEnvironmentArchiver."
We can open this archiver, choose our desired archive mode, browse for our desired and safe archive file output folder, and uncheck "Open log file". In most cases, "Archive all objects" should be selected to get a complete backup of our environment.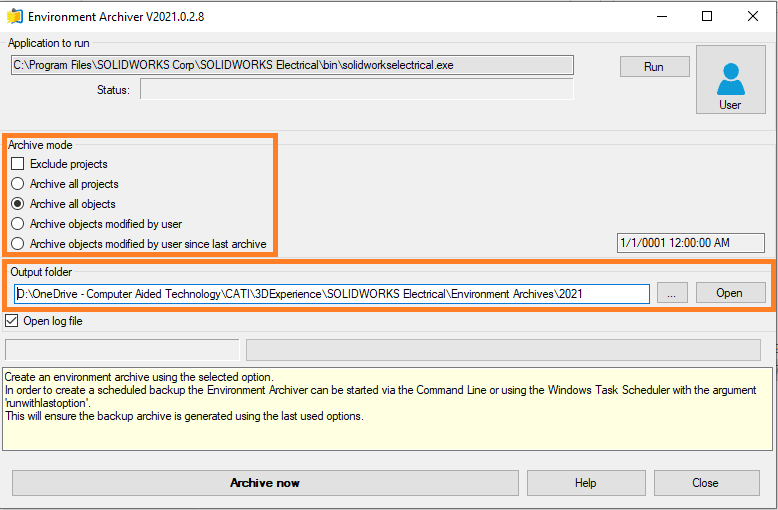 After selecting an archive mode and output folder, we can close the archiver app. Next, we will search for "task scheduler" in the Windows search bar. Here we can right click on the "Task Scheduler Library" and select "New Folder." In the image below, I created a folder called "SOLIDWORKS Electrical."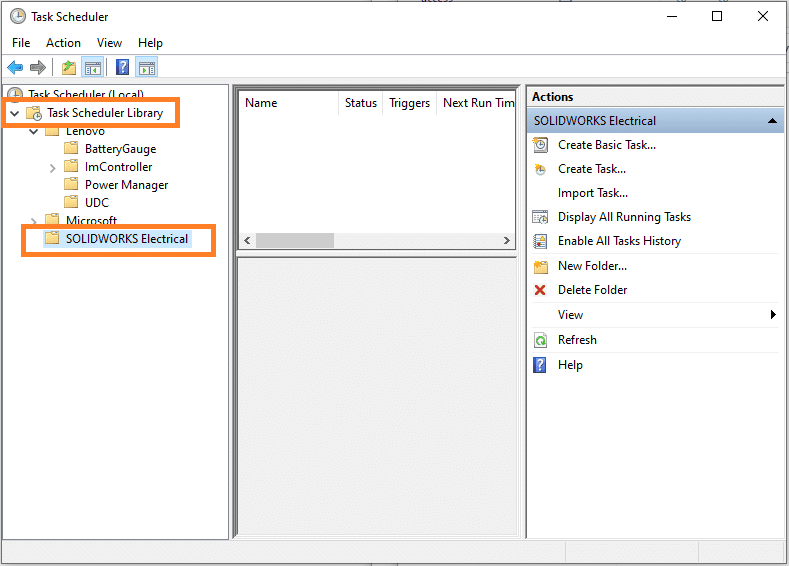 The next step is to select our folder and choose "Create Basic Task." Here we can name our task and provide a description.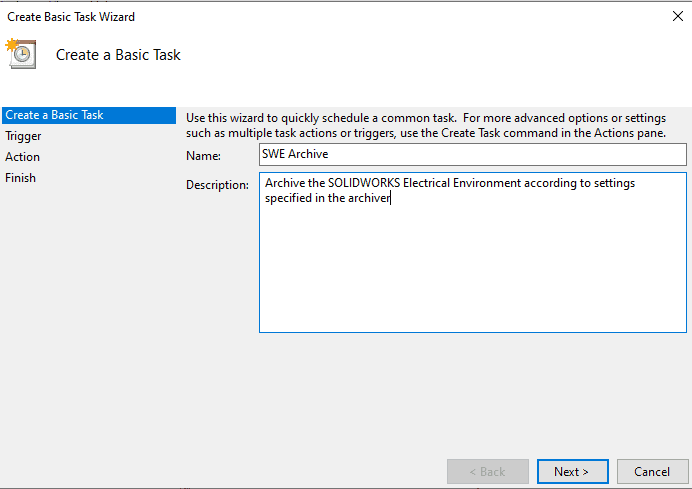 Once we hit "Next", we will be able to select the interval at which we want to create automatic backups of our electrical environment.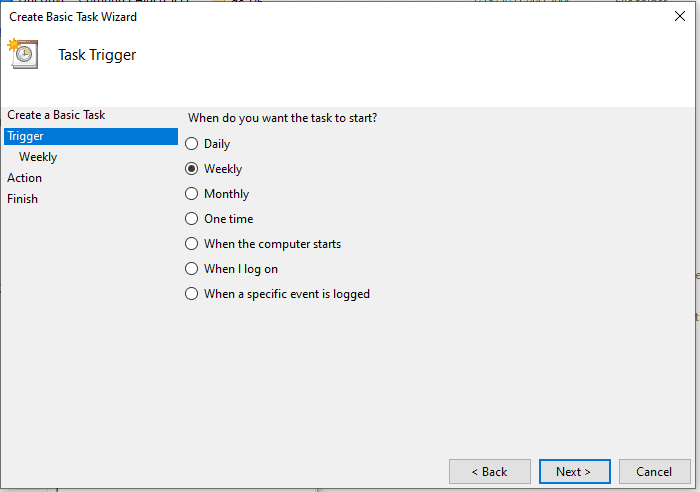 After selecting our interval and selecting "Next," we want to select "Start a program" and "Next" again.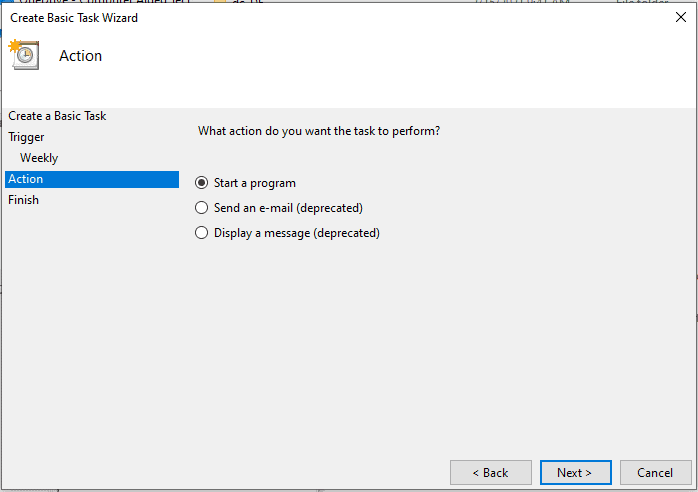 Now we can browse for the executable we want to run. Here we will browse for the archiver that we configured previously.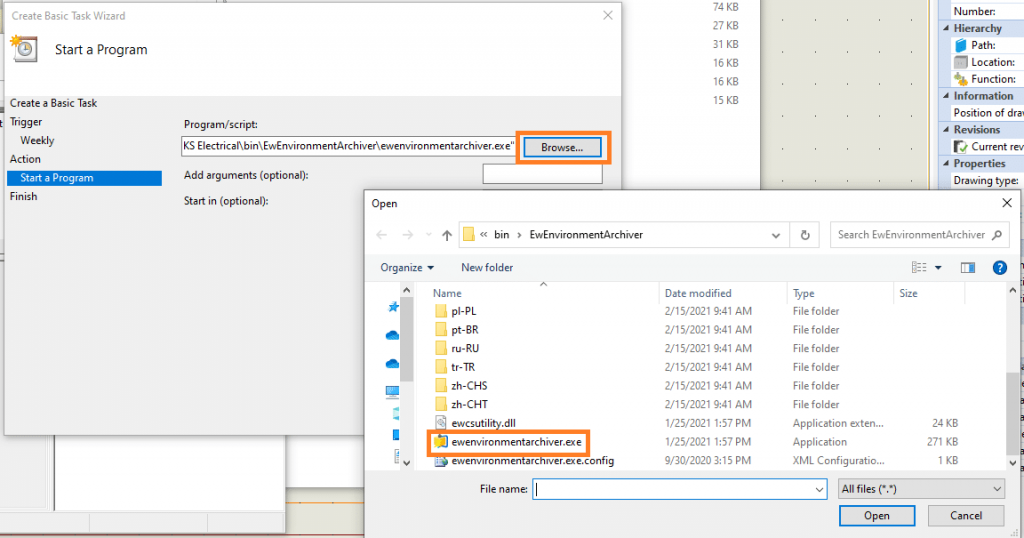 It is also important that we add an argument here. In the box next to "Add arguments (optional)" type in "runwithlastoption"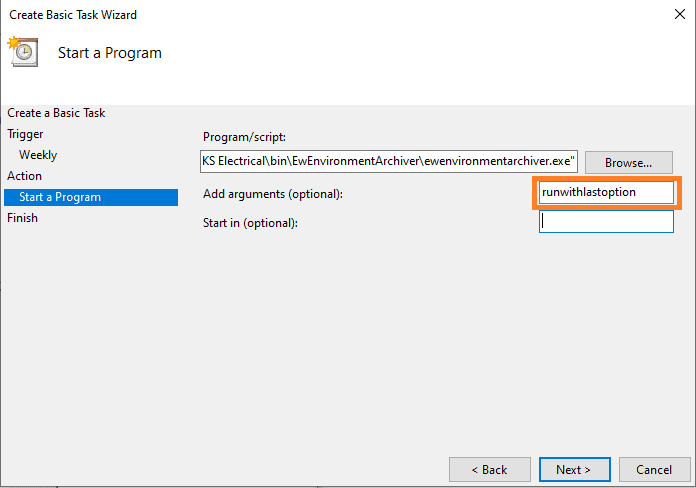 And there you have. At the specified interval and time, task scheduler will run the archiver according to your archive mode settings giving you and your company peace of mind that your electrical environment is regularly and automatically backed up and available for reference should the need arise.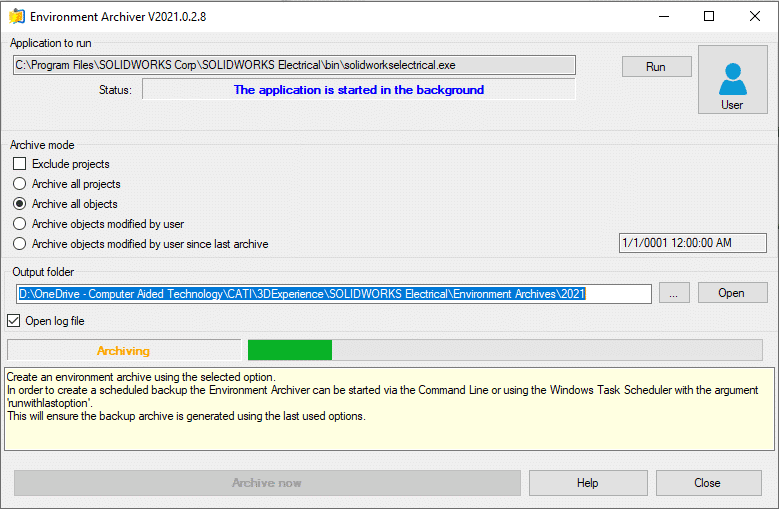 Mark Talbott
Sr. Application Engineer Specialist, Electrical
Computer Aided Technology, Inc.