Bring Altium Designer Onto Your Product Development Cloud
Cloud product development platforms (like 3DEXPERIENCE) are powerful tools for working more effectively as a team from a shared cloud data source. These cloud platforms all start with a CAD tool integration to bring in design data from SOLIDWORKS, CATIA, etc., but what about PCB design?
If you're on 3DEXPERIENCE, you can easily integrate Altium Designer into your cloud-based product development process. The Collaborative Designer for Altium Designer, also referred to as the Altium Connector, provides an immersive environment to manage Altium Designer schematics, PCB layouts, and libraries within the 3DEXPERIENCE Platform.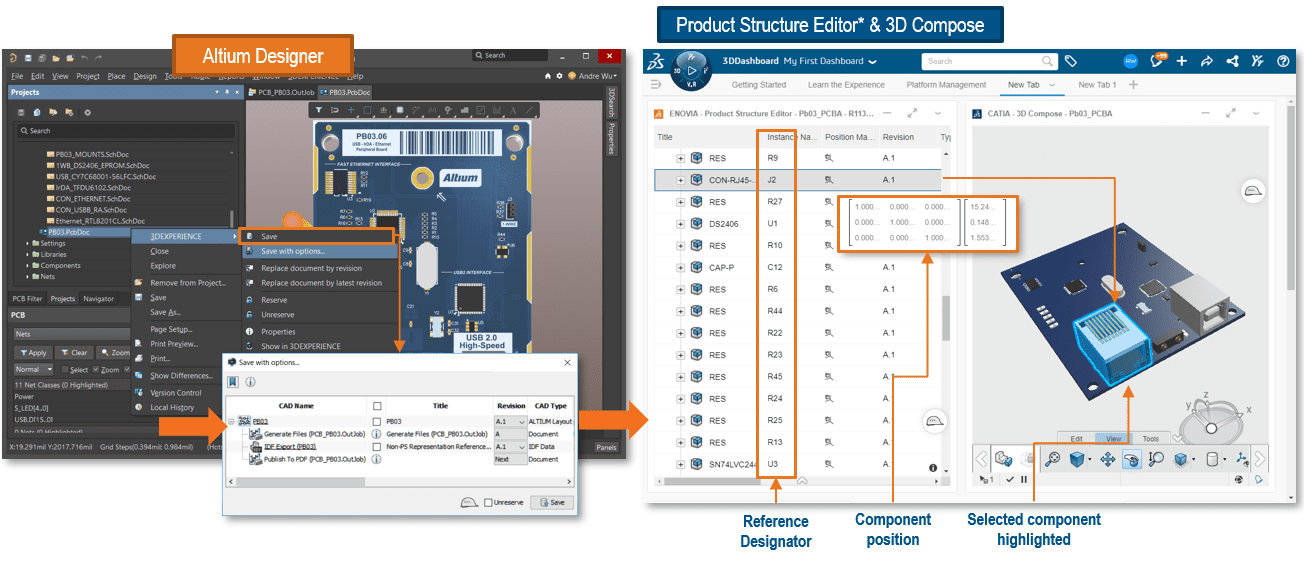 It leverages the team collaboration capabilities of the 3DEXPERIENCE platform to facilitate a real time, concurrent PCB design process and library development resulting in fewer engineering changes and lower production costs. As changes are made to the schematic and layout, they can be synchronized through forward and backward annotation files accessed through shared 3DEXPERIENCE workspace folders.
This enables better control of electrical design data and flexible configuration management, and organizations and users are able to easily maintain multiple revision trees of designs.
When a schematic design is changed and checked back into the 3DEXPERIENCE platform, the layout designer is immediately notified that changes have been made to the design.
The collaboration workflow of an Altium design and the 3DEXPERIENCE platform can be seen below.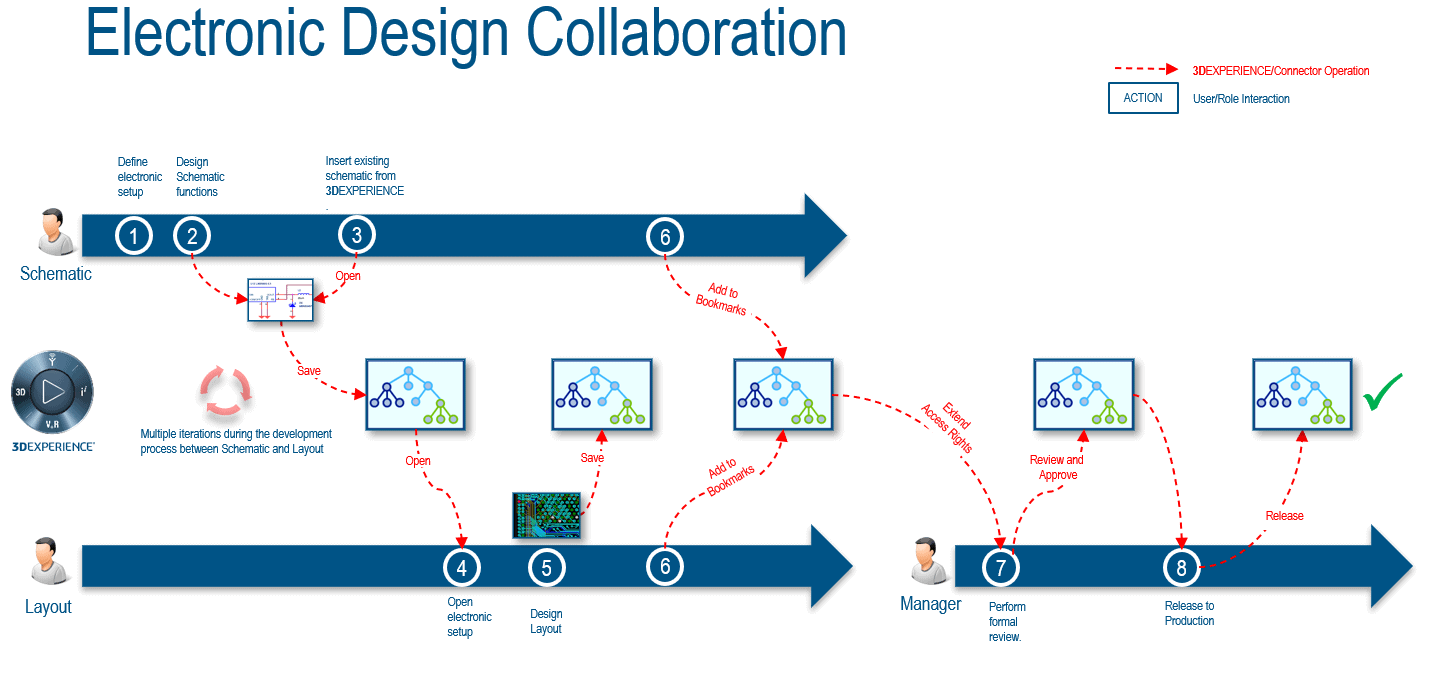 The Collaborative Designer for Altium Designer is not only limited to electrical designs but also beneficial for collaboration between mechanical designs as well. Components and PCBs have 3D models in the 3DEXPERIENCE platform. Therefore, saving an Altium design automatically creates a 3D representation of the PCB assembly. This could be extremely useful when creating a mechanical enclosure for a PCB that most likely has a unique shape.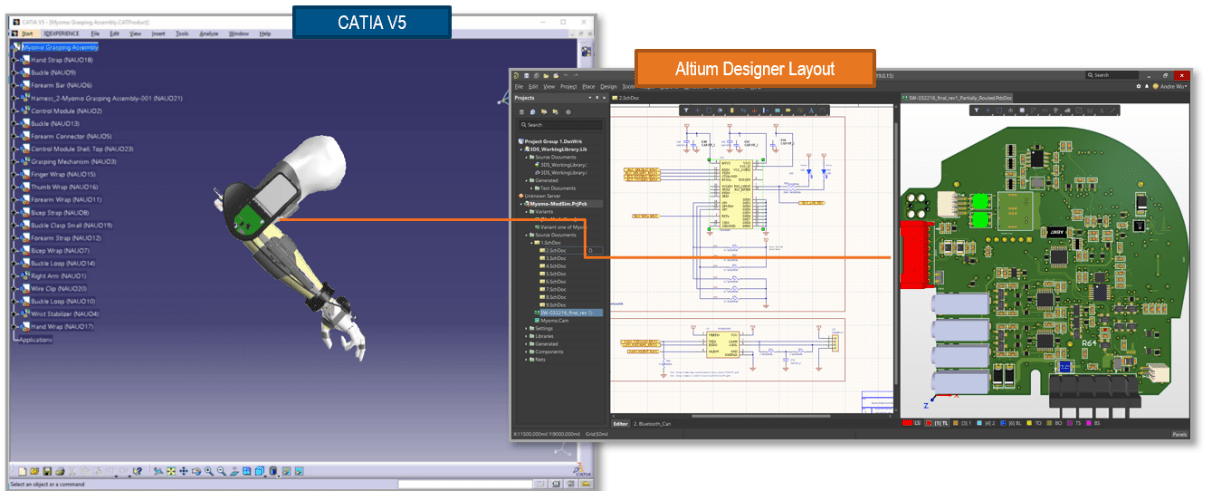 Designers can easily create component library CAD data in Altium like symbols, footprints, and 3D models and manage them on the 3DEXPERIENCE platform. There is no need to maintain separate libraries across different Altium designs, reducing time and optimizing resources associated with library development.
Achieving centralized management of CAD and Altium files, along with real time collaboration between these data files within the 3DEXPERIENCE platform can be accomplished with ease with the Collaborative Designer for Altium Designer and solves many challenges Altium designers face today.
Jake Quintana
Application Engineer Specialist, Electrical
Computer Aided Technology