Capone tracked documents world-wide
ABC has canceled our mini-series, Mr. Rivera has left in a huff saying that he had not been disrespected so much since Hugh Downs kept thinking he was an intern and always sent him out to get coffee.
Geraldo left with this item screen shot on his screen: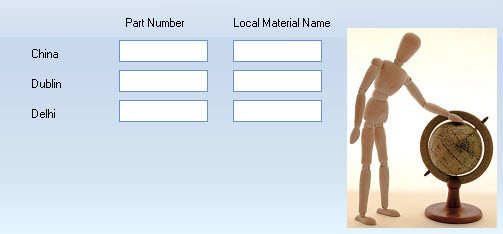 Since Al had a world wide business, it would be logical that he was using SOLIDWORKS Enterprise PDM for its multi-site capabilities. Though he quickly learned each business unit had different manufacturing capabilities. For an example: some groups could not get ANSI steel or perhaps some of their ERP system had part number limitations that other did not. Thus it appears Capone created an item card for his parts that were created in other countries. If a designer wanted to use a part that was already in the system but wanted a localized part number or material, he didn't have to bump the revision of the file to had his local information, he simply updated the item card.
I'm going to miss working with Geraldo, I though we had a good thing going there. Perhaps I can do a mini-series with Celine Dion soon.