Concept Creation: Design to Manufacturing Series (Part 2)
In our previous blog, we introduced the Fisher Unitech Design to Manufacturing Series, a project our Application Engineers are tackling to address the lack of space and abundance of items on our desks that many of us can relate to. As Plato once said, "Necessity is the mother of invention" – something needs to be done. So to eliminate cord management problems and solve the "where should I put my headset" dilemma, the AE team will conceptualize, design, simulate and fabricate a headset and cellphone charging stand using the entire suite of SOLIDWORKS, 3D scanning, and 3D printing for a complete design to manufacturing experience.
As Industrial Designers, we live at the intersection of imagination and technology, bridging the gap between engineering and artistry. We are always thinking, approaching problems with curiosity, creativity, and the desire to help and hopefully, in the end, strike innovation. During our design to manufacturing series, we'll take the same approach.
Our design team's main focus was to maximize accessibility while minimizing or eliminating the footprint of yet another item on our crowded desk. We considered portability and adjustability factors as additional benefits, and couple it all with thoughtful design decisions.
Below are some of our design concepts that explore solutions that are both creative and functional.
Focused on portability, the Transporter gracefully collapses into itself for easy transport. Actuating levers become stabilizing feet and supports for the headset and cell phone. The cell phone charger emits a ribbon of light indicating the charging status.
The Z-Stand has a more industrial aesthetic and incorporates an adjustable cell phone support to position the phone at any angle. Maintaining functionality, a phone charger is located in the base of the unit.
The Ridgeline mounts to the side of a desk or table. It conveniently stores your headset outside of your workspace, while the cell phone mount and charger can swivel to be seen at any angle.
The GoAbove concept raises the headset and cell phone above your workspace. The cell phone charger and support can rotate to adjust to any viewing angle while storing any cords through the vertical column.
The Arbor is simple elegance. Emulating an easel with arms that support both the cell phone and the headset. This concept keeps a small footprint by folding flat for easy portability and storage.
The Iconic is a direct translation of our Fisher Unitech logo.
The Holster's compact design mounts to any laptop monitor, removing both the cellphone and headset from your workspace. This concept means mounting the cell phone by height or by width, and the headset is stored to the side of the monitor for convenient storage and access.
Utilizing the 3DEXPERIENCE platform to collaborate, share, and discuss these ideas we were able to narrow down these concepts to the Arbor, the Transporter, and the Holster. Stay tuned and subscribe for more art to part blogs during our Design to Manufacturing series.
Related Articles
Introducing the Fisher Unitech Design to Manufacturing Series
Introduction to Computational Fluid Dynamics with SOLIDWORKS Flow Simulation
Industrial Magnetics Drawn to DriveWorks to Enhance Automation Journey with SOLIDWORKS
About the Authors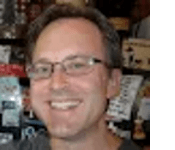 Todd Myers is an Application Engineer and has been with Fisher Unitech since 2016. Todd graduated from the University of Cincinnati with a Bachelor's Degree in Industrial Design and has over 20 years of engineering experience.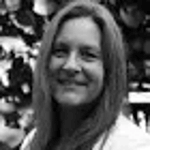 Laura Nickerson is an Application Engineer with Fisher Unitech. She has 17 years of experience in the consumer appliance industry working as an industrial designer and mechanical designer. Laura is detail-oriented, a problem solver, and is listed as co-inventor in over 40 patents.