Create the Future with New GrabCAD Voxel Print
The power of additive technology is changing the way designers imagine and create their designs. Encountering roadblocks due to lack of technology is a thing of the past especially for researchers involved in FAD (fabrication aided design). The new groundbreaking capabilities of GrabCAD Voxel Print allows designers to design and fabricate from the bottom up using voxels. What is a voxel? A voxel is a volumetric, or three dimensional pixel which allows for full control of the material or properties being used in a design.
The following blog was created and provided by Stratasys and provides a detailed look into the endless capabilities of GrabCAD Voxel Print.
3D Pixel Art and Printing Collide Creating GrabCAD Voxel Print
Manufacturing has changed in recent years. Computer-controlled machines and computer aided design (CAD) tools are more accessible and more flexible than ever before, opening the industry up to more innovative fabrication methods that can capitalize on new and improving capabilities. As for additive technology, it IS changing the world. For researches engaged in fabrication aided design (FAD), additive technology it is not just a 3D printer. It's an idea engine. No longer does thinking, designing, fabricating need to happen in one dimension, color, texture or material. No longer will researchers be held back or encounter complicated roadblocks to proving hypothesis or bringing new ideas to life. Traditional manufacturing is centered on fabricating with homogeneous materials, but today, with additive technology, we can think about materials in a completely different way.
Design with the End in Mind
Imagine if you could design and fabricate from the bottom up, with pure control over the microscopic properties of the materials you are using. In the world of digital art, this might be pixel by pixel, in biology it is cell by cell and in 3D printing this is voxel by voxel, allowing researchers to create almost anything. From art with photorealistic color, to models of the body that look and feel real, to 3D printed materials that mimic traditional building materials of brick or wood, we can draw on those strengths with a new aesthetic that put CGI to shame. We call this process Voxel Print, and it is allowing us to actually program the product material and its viscosity. Multi-material machines, like the ones academic researchers and developers use to create new design parameters, are changing the way we design, fabricate and manufacture today with GrabCAD Voxel Print.
So, the advice we have for you – think smaller, voxel small – and stop letting layers or CAD hold you back. Let your fabrication aided design (FAD) be your guide and let your ideas be your only limitation. Many leaders in innovation, including those at Columbia, MIT, Fraunhoefer Institute, Singapore University of Technology and Duke University, are already using this new design consideration. How will you take an active part in creating the future?
GrabCAD Voxel Print is currently compatible on the Stratasys J750. If you're ready to start exploring the endless amount of possibilities including unlimited color options, texture variations and more, contact us.
Related Articles
GrabCAD Print: Stratasys' 3D Printing Software
GrabCAD Print: Here's What You Need to Know
About the Author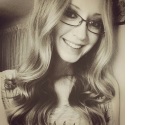 Angelle Erickson writes about how companies are using innovative technologies, such as 3D printers and SOLIDWORKS software to increase productivity, improve product development processes, and maximize business potential.