Creating Drawings for SOLIDWORKS Multi-body Parts
CATI's monthly contribution to the SOLIDWORKS Blog was posted this week. This month I chose to write about how to create drawings for SOLIDWORKS multi-body parts. The article is based upon a problem that was sent in by a customer. The article details several different ways to generate drawing views of the different solid bodies that can be created in a single part file.
To view the article use the link below.
http://blogs.solidworks.com/solidworksblog/2012/12/creating-drawings-for-solidworks-multi-body-parts.html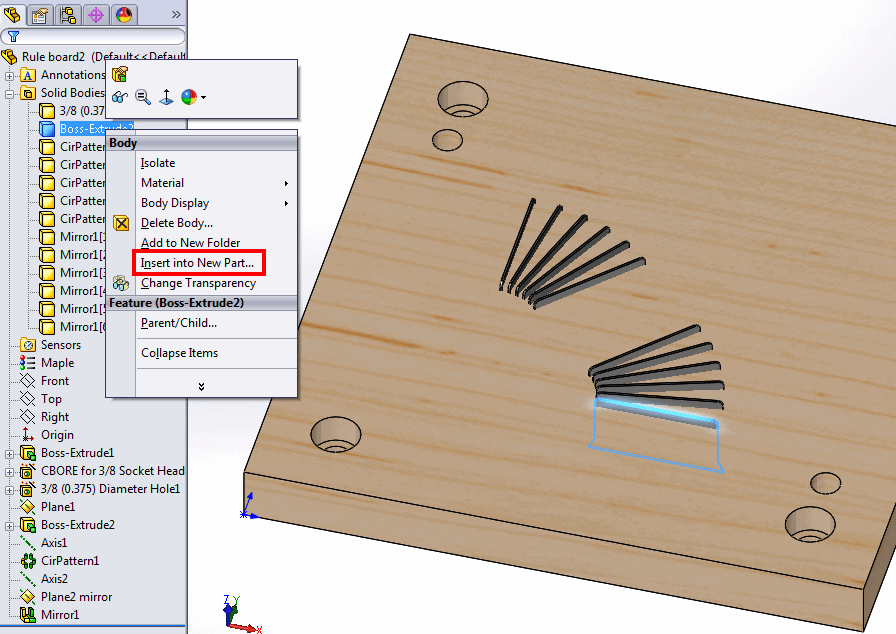 Also a special thanks to Ken Zirbel from Fox Valley Tool & Die Inc. for letting me use his models for this example.
Josh Altergott
CATI Support Manager