Customer Story: Nexxt Spine
For over 10 years, Nexxt Spine, headquartered in Noblesville, IN, has been designing and manufacturing customized implants and medical devices for spinal fusion surgeries. Few products demand the level of precision and customization as these medical devices implanted in the human body. Nexxt Spine's engineering and manufacturing team relies on SOLIDWORKS to get the job done.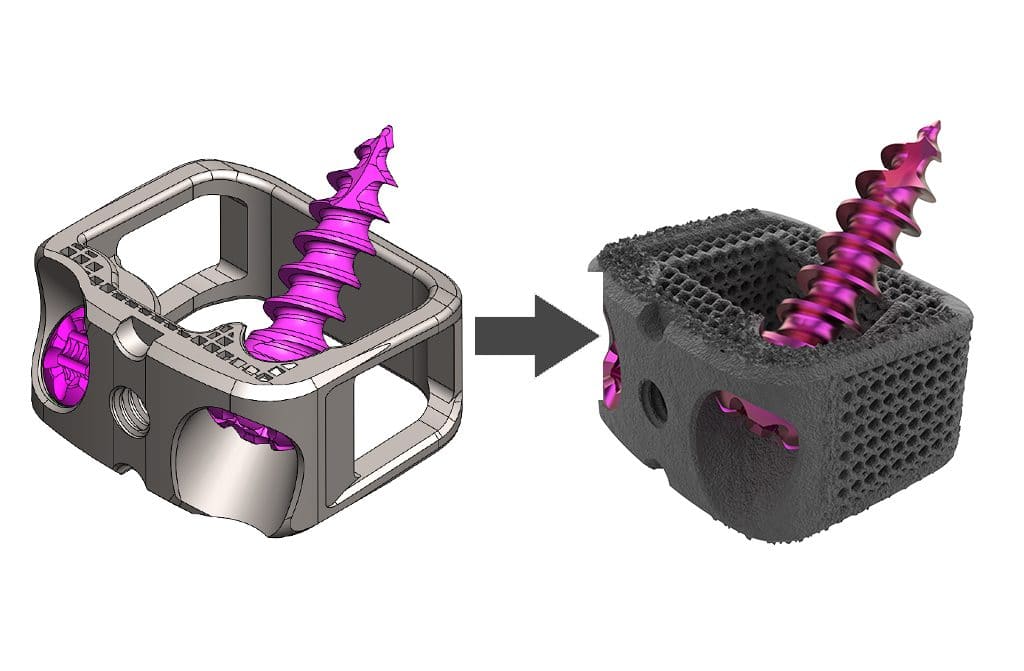 With the help of SOLIDWORKS, Nexxt Spine can keep all their design and manufacturing onsite, which is rare for their industry. With SOLIDWORKS as the design tool of choice, Nexxt Spine can take existing CAD models and easily adjust them, providing custom sizing for surgeons. Knowing they're able to provide quick turnaround on any requests, Nexxt Spine has built strong relationships with surgeons and distributors alike.
"When we design a certain product, we need to have many different SKU's, many different footprints of that implant for various anatomy. It's not a one size fits all piece. Using SOLIDWORKS saves a tremendous amount of time. SOLIDWORKS helps our engineering team automate some of the design process so they don't have to constantly recreate the wheel. Our engineers can create the design then input the different parameters and the software spits out the models. Says Marketing Coordinator Lindsey Bockhorst. "SOLIDWORKS is the first point of entry when designing something such as an implant for a spine surgery. Our engineers say SOLIDWORKS is very user friendly."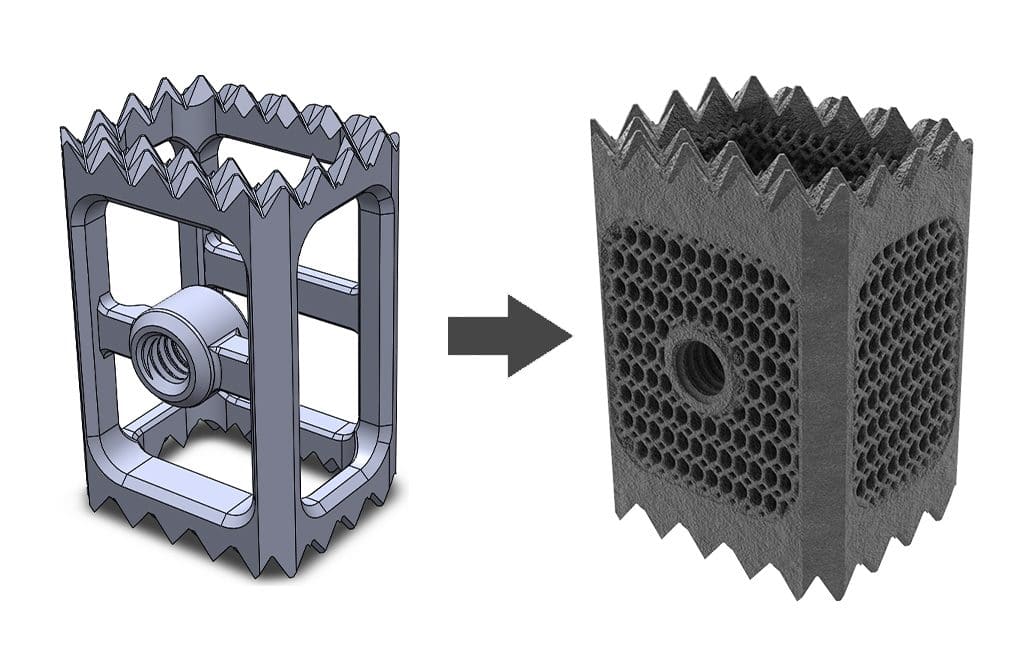 Nexxt Spine implants are known for their micro-roughened surfaces. These highly intricate peaks and valleys aid the fusing of vertebrae when an implant is put into someone's spinal column. The power and capabilities of SOLIDWORKS allows their engineers to produce these complex designs.
Nexxt Spine doesn't use SOLIDWORKS solely based on its performance. SOLIDWORKS' ability to fit seamlessly into the rest of their operation is essential. "The connectivity to our other programs and equipment, including seven different 3D printers, is important us.", says Bockhorst.
Speaking of fluidity with other equipment, Lindsey said "I was talking with one of our engineers and he made a comment that 'If I was to look for another job, no one would hire me if I didn't use SOLIDWORKS.' I think that speaks to your brand and platform that it's an industry standard. I also asked him what other industries use SOLIDWORKS and he replied 'Everything'. So, I think it's cool to be known as that standard."
When asked how CATI has been part of Nexxt Spine's operations, Lead Development Engineer Austin Clemens pointed out Account Manager Kris Helms. "Kris has been a great help in exploring project management software packages (SOLIDWORKS PDM) as a future thought for our company. Our engineering team has grown from three to nine over the last four years, so the future outlook is something that becomes critical for us. His frequent communications have been appreciated and have helped Alaedeen (Director of Engineering) and I project the future needs for our team."
Blake Boe
Content Marketing Specialist
Computer Aided Technology, Inc.