Cut Out the Middleman with 3MF files in GrabCAD
It has been exciting to watch how GrabCAD has grown these last few years. They keep adding features and enhancements on a monthly basis! Just this last month something special was added, although, a little hidden.
Within preferences – GrabCAD Labs, have a look at the latest file type currently in Beta. Check the box to enable importing 3MF files. Let's get into why this could turn into a big deal.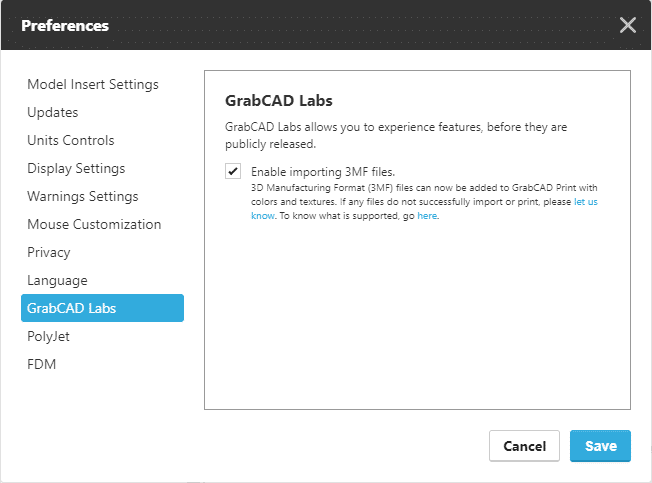 The first version of the 3MF file type was released as open source in 2015 by a group called the 3MF Consortium. This group includes the likes of Microsoft, Stratasys, and many others. This group had a goal of replacing the STL file type that has been an industry standard for additive manufacturing from the very beginning (which is closing in on 40 years!). Using STL files we lose so much information about our part. Yes, we have the geometry, but we lose color, texture, material, etc. The 3MF File aims to fix this.
Does printing in colors and textures interest you and your company? If so, you may already own a full color 3D printer. The J7XX, the J8XX, and the new J55 are all capable of printing in full color and can all take advantage of 3MF. If you indeed already have one of these printers, you are already aware of the need for a 3rd party program (the middleman, if you will) to apply textures and colors. Maybe this was a deal breaker for you if you did not already have this capability.
How do we get around the need for another piece of software? The answer is closer than you may think. Another member of the 3MF Consortium is SOLIDWORKS. That's Right! Your favorite CAD software can create a 3MF for full color prints! This is done in the Appearances tab. You can apply images, textures, or make a simple color selection. This may even be something you are already doing.
Here is a screenshot of our CATI Slider game. This is a multi-body part with a surface color as well as a texture applied and saved as 3MF from SOLIDWORKS. The round build tray is the new J55.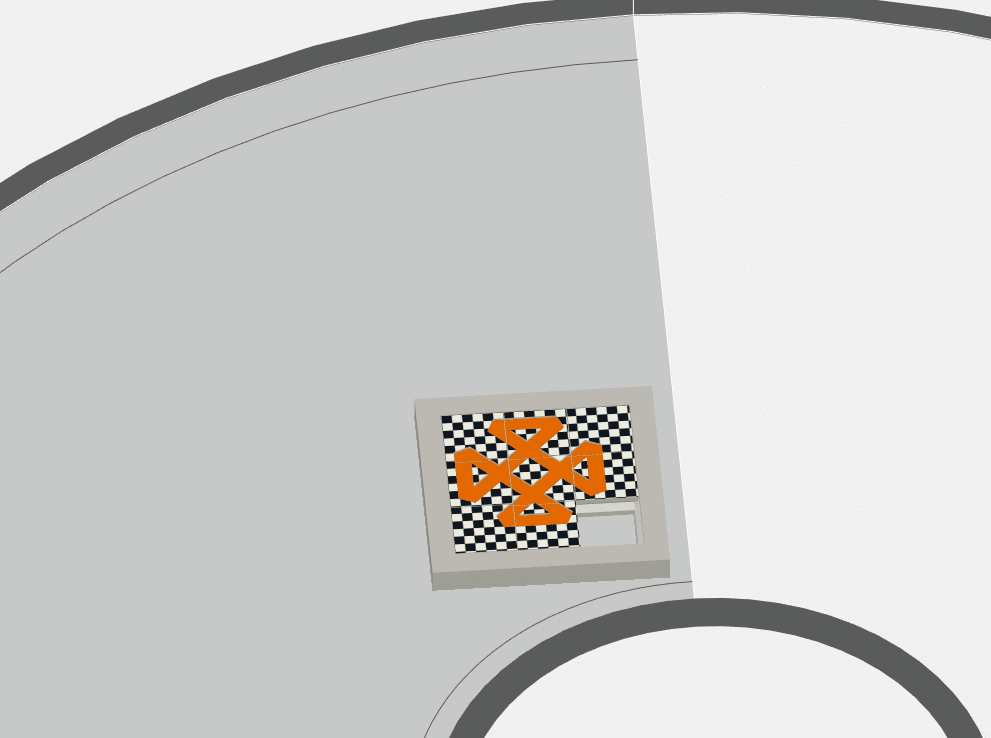 Just for you industrial guys trying to find that perfect shade of CATI orange. Five shades of orange with optimal placement on the J55 build tray.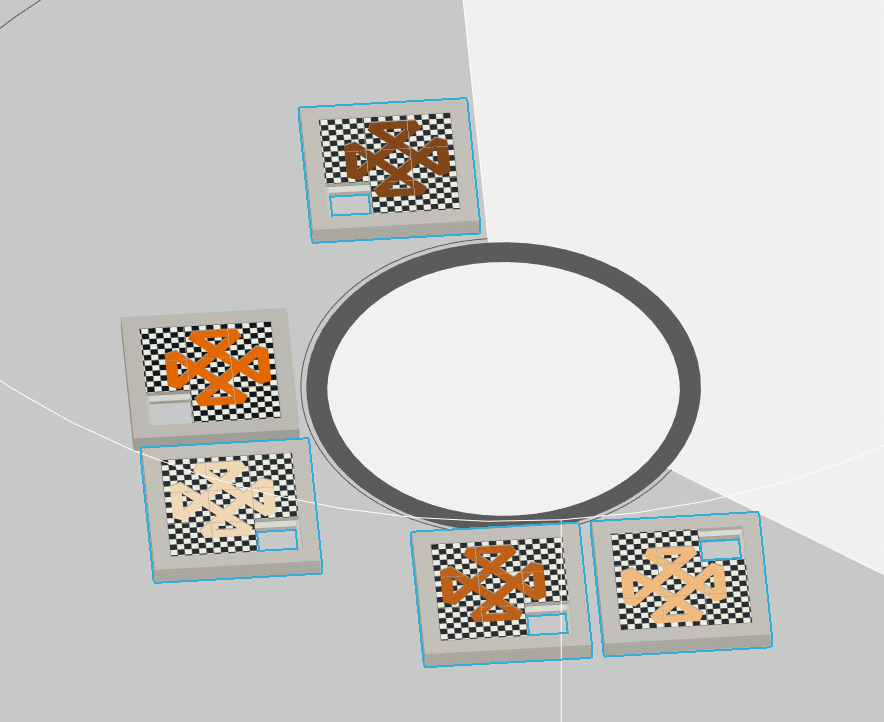 There are a couple limitations to keep in mind with 3MF and GrabCAD print. Transparency is not currently supported nor are decals applied in SOLIDWORKS. A work around for the decals is to simply apply the decal image into the surface image and apply together in SOLIDWORKS. Lastly, 3MF Import has only been tested on parts saved from SOLIDWORKS. Your mileage my vary with other CAD Packages.
Keep an eye on the release notes in future versions of GrabCAD Print to stay up to date on new features. Also check out the GrabCAD Print help for detailed information on supported filetypes.
Could this be useful in your organization? Let us know!
Jeremy Marvin
Application Engineer
Computer Aided Technology, Inc.