Delayed State Notification for Yearly Review Documents
When SOLIDWORKS Enterprise PDM 2013's new "Delayed State Notification" function first came out, I imagined it being used to watch for bottle necks in the file's life-cycle. In sort, a way to keep documents from sitting on someone's "desk" for too long and being forgotten.
I recently was working with a company whose ISO procedures required them to review certain documents on a yearly basis.
Cake.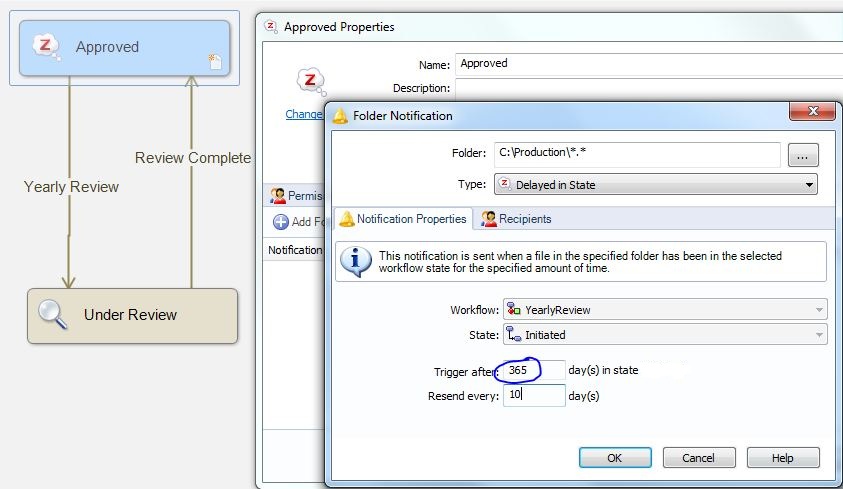 Now management is alerted automatically by EPDM when a file needs reviewed.