How to Design a Garage in SolidWorks
If you're into home improvements like I am, it's that time of the year to start designing your summer projects. It's going to be another eventful year at the Tadic household as I plan to have my dream garage/studio built. This is all possible due to a local vocational school that has offered to build it for only $500 (I will have to pay for all materials). Normally, I'd be pretty skeptical about a service like this, but fortunately I was able to witness them do an amazing job on a garage a few blocks away.
So, if you're game to take on a garage construction project this summer, get a kick start on the design with my SOLIDWORKS model that I uploaded to GrabCAD.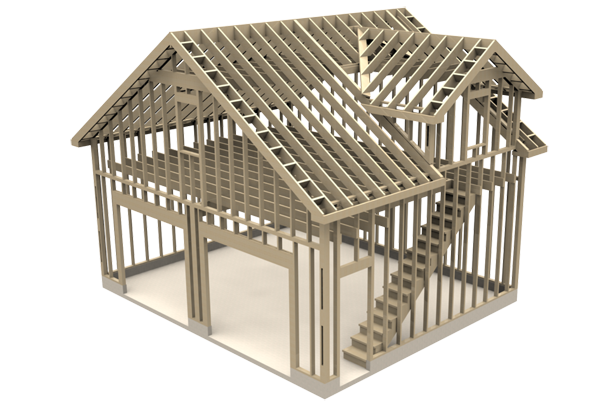 If a garage is a bit too much for your summer's agenda, maybe you could focus on replacing those rickety steps on your porch instead. This SOLIDWORKS model is equipped with a complete list of comments that can be reviewed with Part Reviewer. The stairs are fully configurable to any size you may need. All you have to do is punch in your overall dimensions.