Designing for Manufacturability with Injection Molding
Injection molding has its advantages including eliminating unneeded costs and reducing time to market by improving your part design process from concept through production. In a world where parts seem to be getting smaller yet stronger, design integrity, part tolerance, and form-fit-function tools are more important now than ever. Injection Molding offers a bunch of great tools that can assist with cost, repeatability, iteration cycles, scale, prototyping to production, time to market and more.
Our friends at Xcentric Mold & Engineering hosted a Designing for Manufacturability webinar demonstrating how to optimize your part design, reduce costs, and reduce the time frame to produce your injection molded plastic parts. Keep reading to take a look at some of these features.
In order to produce a high quality and efficient tool there are core criteria that should be taken into consideration besides good part design and mold design skills. By incorporating these concepts into your everyday workflow, you can significantly reduce investment costs.
Injection Molding Materials
Before choosing a material, it's important to consider your parts end function and role. This will result in a high-quality part that will be able to meet performance expectations.
Tight Tolerances
If your part has tight tolerances, there are some general rules that you should follow to prevent a loss of performance or part failure. These rules include using low-shrinkage material like nylon and designing smartly by avoiding tight tolerance in areas that are prone to warping or distortion.
Wall Thickness
Maintaining a wall thickness throughout your design can often determine the mechanical performance, cosmetic appearance, and cost-effectiveness of your part. Designers who maintain a certain wall thickness throughout their part not only produce better looking parts, but they also avoid the risk of surface blemishes that can occur from stresses during the injection molding process.
Runners and Gates
Runners and gates ensure that a consistent flow of material fills the mold at just the right pressure. Runners and gates also control the flow of molten material through the mold and into the cavity to create the final plastic part.
Ribbing
If you don't want to increase the wall thickness of your part, ribbing can be used as structural reinforcements offering extra strength and stiffness.
These are just a few of the features that can be used in order to gain optimal performance out of materials and resins. For more details to learn about draft, bosses, corners, over molding, insert molding, and undercuts, be sure to check out the recorded webcast Designing for Manufacturability Without Compromising Time to Market from our friends at Xcentric Mold & Engineering.
Related Articles
Fisher Unitech & Milacron Team Up for 3D Printing Injection Molding Event
About the Author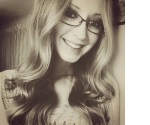 Angelle Erickson writes about how companies are using innovative technologies, such as 3D printers and SOLIDWORKS software to increase productivity, improve product development processes, and maximize business potential.