Drawing CAD Software for a Pro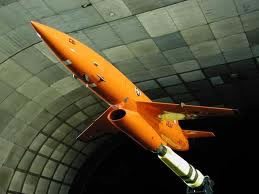 SOLIDWORKS Drawing CAD Software For A Pro
Finding out how to use drawing CAD software is helpful as it allows your thoughts and ideas to become visualized on the screen. Through simplifying the process of designing, it allows you to view how the concept you have would function in the real-world. Learning to use SOLIDWORKS is extremely easy once you get the software and the training associated with drawing CAD software.
With SOLIDWORKS you are allowed to see how your idea would work in a real life scenario.
This artificial reality can then assist you as you progress and evolve your idea, which is extremely simple when you know how to do it. The software offers to you let you build a structure around your idea as you continuously keep it updated. You can have a clear image of how everything will look when it is completed so you can keep on improving on it.
With each stage of using a computer-aided design program you will find yourself unencumbered by the limitations of the more traditional methods. Re-drafting is not a problem as it will record every slight alteration you make so you can always go back if you do something you are unhappy with.
The benefits of using this system are huge which can be seen through the variety of different people who have used the SOLIDWORKS platform.

For example, medical equipment producers and clothes designers have previously reaped the benefits. Educational workers have also been known to use SOLIDWORKS as a way to learn to use drawing CAD software quickly and with a minimal learning curve.
Being of a particular professional standard takes a certain amount of practice, but it is attainable. You also have the option of working with collaborators and colleagues as they can help you with your various projects. Another advantage is that you are able to have a clutter free work space as most of the materials you need are contained within the SOLIDWORKS program itself.
Payment is an important consideration to keep in mind when you are choosing your specific program.
A quote is useful here as it will allow you to determine the ideal course of action and what you will be willing to pay. It is best to have a clear set of goals in mind before you make this decision.
An outline of your ideas with a basic concept created before you start is the best way to begin. This will then give you something to develop within the program and bring up to another stage. Organization is essential here as it will help you to articulate and evolve your project.
Finding out what to know about drawing CAD software for a pro is simple when you know what you are doing.
Keeping this advice in mind is essential when you proceed as you will not find as many difficulties. Creating the reality of the design you want could not be easier.
Drawing CAD Software,CAD Software,Drafting Softwares,Easy CAD,Drawing CAD Programs,Engineer Drawing Software,Electrical CAD Drawing Software