DriveWorks World 2020 Goes Virtual
As the COVID-19 outbreak continues to be monitored, our partner DriveWorks has made the decision to transition DriveWorks World 2020 to a virtual event, stating health and safety as their top priorities.
DriveWorks World technical sessions will be hosted online and available free of charge to all DriveWorks Pro Customers with Subscription and DriveWorks Partners. Even if you weren't registered for DriveWorks World 2020, you can still join for the digital version of the event. The virtual sessions will take place April 20th-April 23rd.
For more info from DriveWorks, please visit www.driveworksworld.com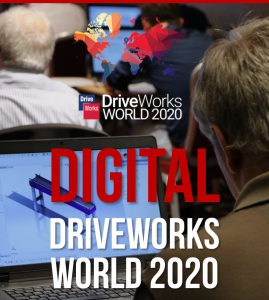 For an overview on DriveWorks, see the video below:
Blake Boe
Content Marketing Specialist
Computer Aided Technology, Inc.