Everything New in SOLIDWORKS CAM 2020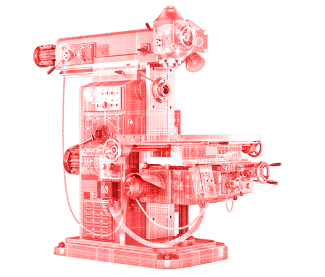 SOLIDWORKS CAM introduced as an add-in to SOLIDWORKS CAD in 2018, is a powerful tool that helps prepare designs for manufacturability early in the development cycle. SOLIDWORKS CAM 2020 comes equipped with even smarter features and functionality to complete your products faster than ever.
SOLIDWORKS CAM 2020 Tab Cutting
Custom machined components often require special attention to manufacture. Let's say you have large cutouts like the ones shown below that need to remain attached to ensure your large scrap pieces don't damage the machine or ruin the part.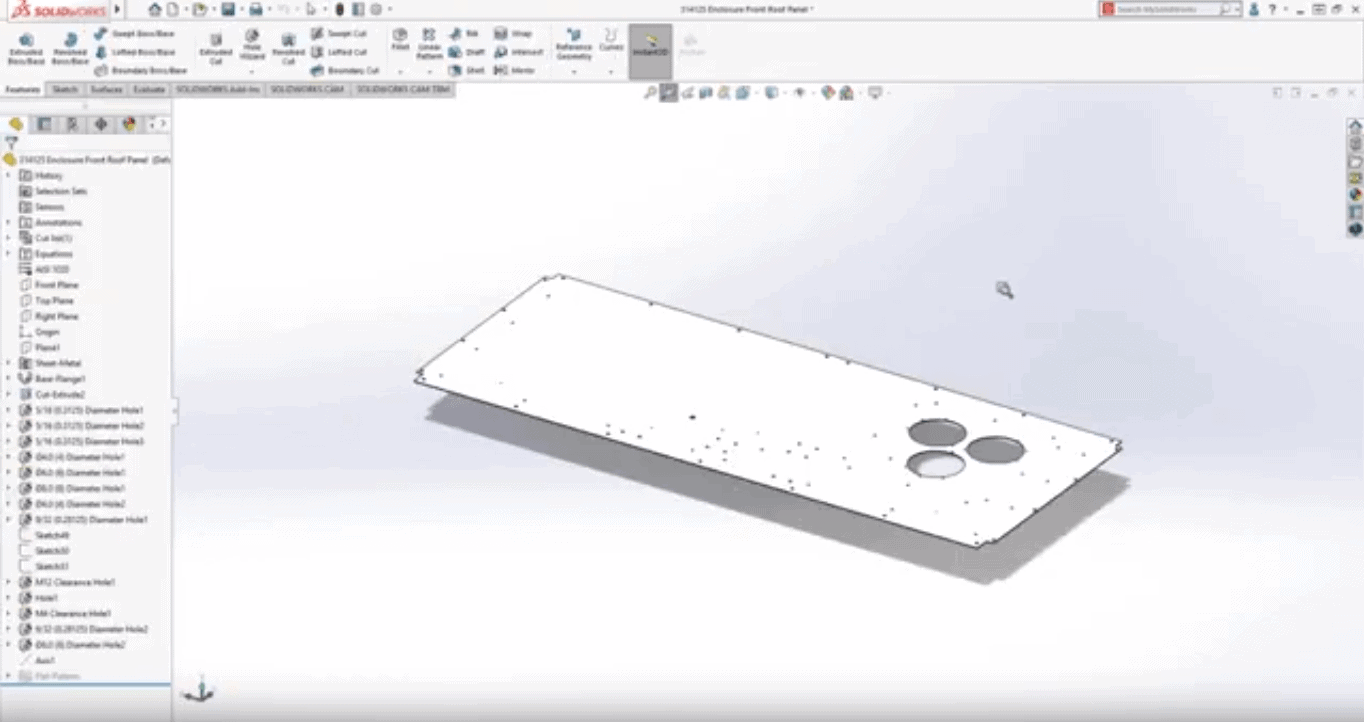 SOLIDWORKS CAM 2020 introduces Tab Cutting a new option to generate this critical toolpath detail versus manually adding these operations in post-processing. Users have full control over the size of the tabs and thickness options when cutter depth is a factor. Users can specify both the number of tabs and their spacing with individual offset control.
Additional options allow for further refinement of the toolpath set up to ensure the highest quality output and machine performance.
With the operation updates complete, the regenerated toolpath can be simulated giving you complete confidence in your manufacturing setup. With the new Tab Cutting tool in SOLIDWORKS CAM 2020, you can quickly create detailed toolpaths to drive your manufacturing processes.
SOLIDWORKS CAM 2020 Probing
Precision equipment often requires high-precision manufacturing to achieve the desired performance. Components like the fixed plate housing shown below have several critical features with precise tolerances.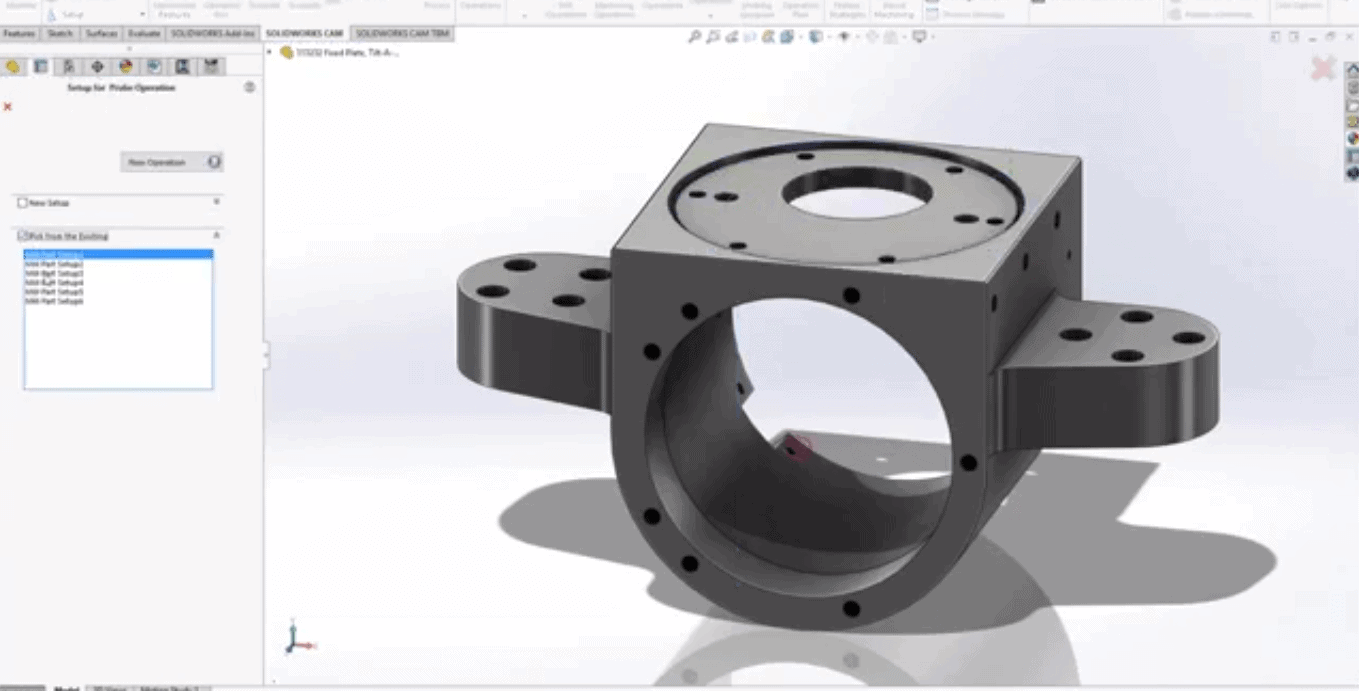 To meet these requirements, SOLIDWORKS CAM Professional 2020 introduces probing operations. It's easy to create a new probing operation in associated to an existing setup. Choose the desired probe from your tool crib and select the previously machined surfaces to create new coordinate references for the subsequent machining operations.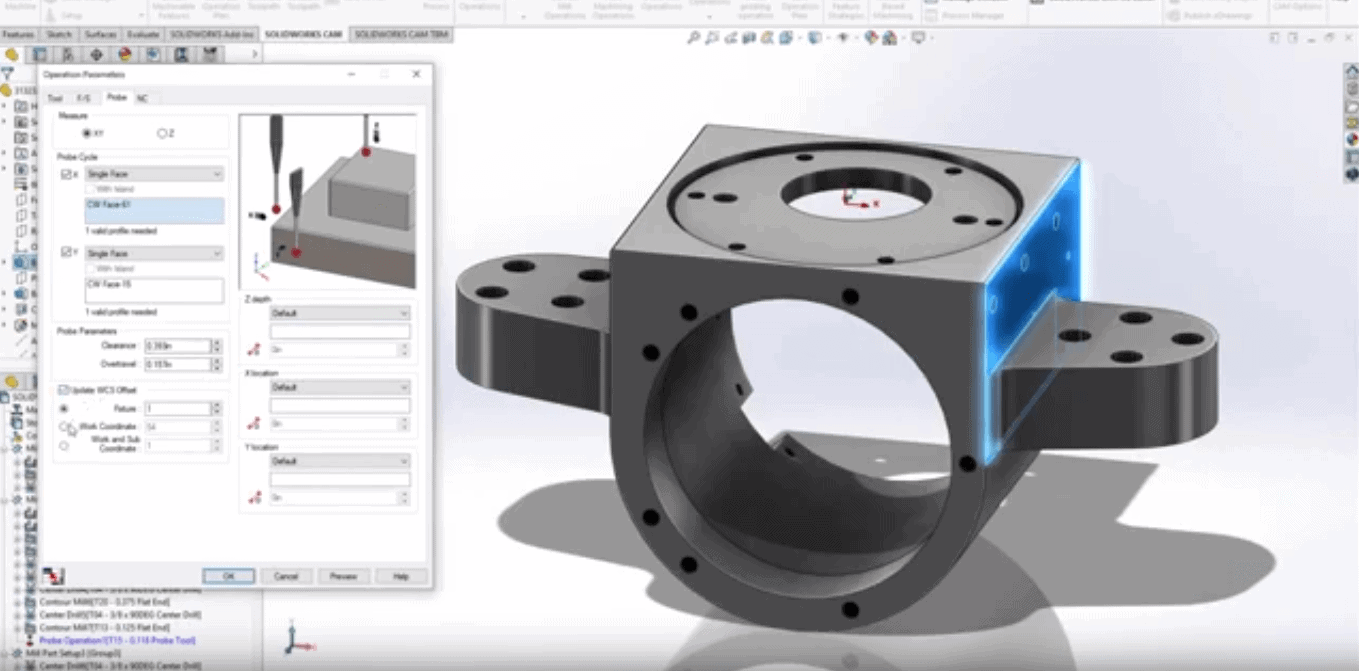 Like all CAM operations, it's easy to move the probing operation in the tree prior to machining the mounting features. From here you can quickly simulate the new tool path for the probe much easier than adding this operation during post-processing.
Machined features like this groove require precise vertical measurement. Using the new probing operation functionality makes this easy. This time the previously machined bolt surface is used to create a new vertical reference. After probing, the groove dip can be created with a tighter tolerance. SOLIDWORKS CAM Professional 2020 makes it fast and easy to create your most complex manufacturing operations.
That's what's new in SOLIDWORKS CAM 2020! Keep up to date with what's new in the rest of the SOLIDWORKS 2020 portfolio by subscribing to our newsletter.
Related Articles
Everything New in SOLIDWORKS Electrical 2020: User Rights, Reports, and More
The Top 5 3D CAD Features in SOLIDWORKS 2020
SOLIDWORKS 2020 Features Revealed
About the Author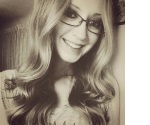 Angelle Erickson writes about how companies are using innovative technologies, such as 3D printers and SOLIDWORKS software to increase productivity, improve product development processes, and maximize business potential.