Exploring Functionalities of SOLIDWORKS PDM Professional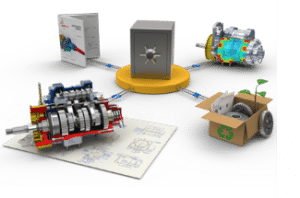 With the retirement of SOLIDWORKS Workgroup PDM fast approaching, it's time for users to move to a new product data management solution: SOLIDWORKS PDM Professional or SOLIDWORKS PDM Standard.
To help you understand more about the solutions, I recently delivered a webcast demonstrating the user interface for Standard and Professional. You can watch the recorded webcast to see how intuitive the interface is for managing data files and moving them through a workflow. Yet, while the interface may be the same for both PDM solutions, the capabilities are not. It's important to understand the differences.
In another recorded webcast, you can see demonstrations of key SOLIDWORKS PDM Professional functionality, including:
– Automated Tasks

– Automatically convert SOLIDWORKS drawings to PDF, or many other file formats.

– Project Folder Templates

– Use templates inside your vault to automate the process of building documents and folders for multiple customer projects.

– Engineering Change Notices

– Streamline the engineering change process as well as link information between PDM and ECN/ECO documents.
Examples in the webcast, include:
Automated Tasks
At the end of the day, when files are released and ready for production, most of us have to make some form of a PDF or similar widely accepted export format for everyone outside of Engineering to access. That chore gets rather monotonous at times, especially when the release is a large one. I remember back in my intern days standing in front of a blueprint machine, for hours, making dozens and dozens of prints. Ah the smell of ammonia…don't miss it a bit.
Today we have much better tools at our disposal. A good one inside SOLIDWORKS PDM Professional is the convert task. With SOLIDWORKS PDM Professional 2017 we have several enhancements to the convert task. We now have convert tools for Office Word, Excel, and PowerPoint), Draftsight (.dwg), and MBD. All of these can be set-up and triggered to run automatically in your workflow.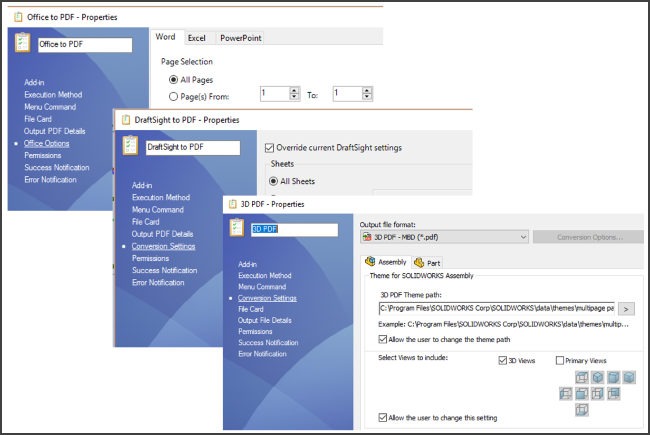 Project Folder Templates and Engineering Change Notices
If you have an Engineering department, like most, you are probably familiar with an ECN or similar release process to get approvals for changes to designs. And, if you have been working intimately with the CAD files you know that there may be a finite set of folder structures for the various projects. Or, like most of us, you wished there was a finite and consistent set of folders for each project. How many times have we all logged into a network drive only to find the project folder and subfolders with random folder names and structure making it nearly impossible to navigate to necessary data. With PDM Professional, you can resolve this. The tool is called "Templates".
Below are some screenshots of working on a template for automating an ECN document process. When done with this it will help automatically populate and vault an Excel or Word document and ready them for sending through an ECN approval process.
Below is a screenshot of working on a template for automatically creating project sub-folders. When done, this template will solicit the user for the project information and then not only build the correct and consistent sub-folder structure, but it will also populate necessary folders with template documents.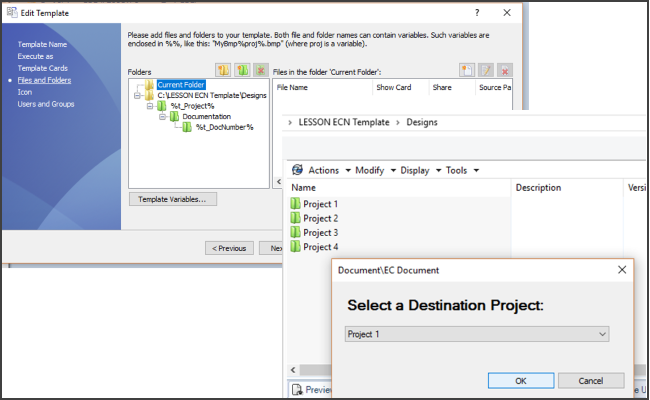 If you want to speak to someone about SOLIDWORKS PDM, just let us know.