Extended Reality in SOLIDWORKS
A little while ago, I was looking to update a seat of SOLIDWORKS on one of my machines. Navigating through the customer portal and scrolling through the "Downloads and Updates" page; something caught my eye. SOLIDWORKS Extended Reality. Immediately, I thought of thousands of possibilities. Can I build a rollercoaster in SOLIDWORKS and virtually ride it? Can I build an "Ironman" suit with holograms instead of a monitor? I quickly learned that the answers to those questions are a resounding "kind of". I maybe can't do those things out of the box yet – but the new Extended Reality plug-in gets me one step closer to the future we're all waiting for.
So what is the Extended Reality plug-in and where can I get it?
The new SOLIDWORKS Extended Reality (XR) plug-in is a file exporter. It allows you to export CAD data directly to Augmented Reality, Virtual Reality, or Mixed Reality environments. There is a large new wave of new devices and technologies today that SOLIDWORKS would love to be a part of. By having this new XR export tool right in our File > Save as menu, we can save out files that can be used by a large amount of those new devices. We've been able to export .stl files and STEP files in some cases so far, but those don't capture enough detail, fidelity, or data for current generation tools. The new file type (.glTF and .glb) include much more data, including Textures, Lights/Cameras, Exploded Views, Motion Animations, and Configurations.
To download the XR plug-in, which is still in beta, just navigate to the Customer Portal downloads page. It's listed under the 2019 download list.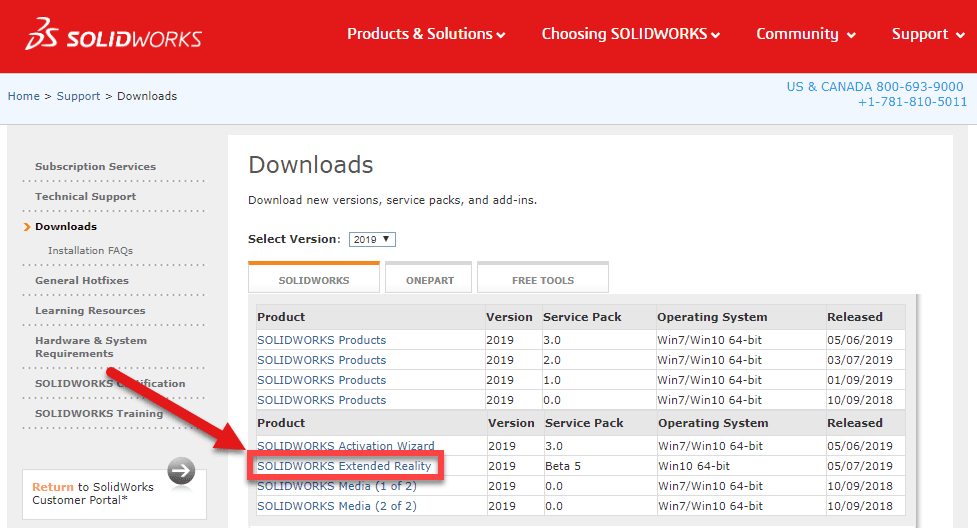 I don't have a Virtual Reality device, so does this not apply to me?
There are some other great benefits of now being able to export in a new format. With the rise of VR, even Microsoft is including the ability to use .glb files. With Windows 10, there's even a new "Paint 3D" program that can directly edit 3D cad files. By saving out of SOLIDWORKS as .glb, you can edit those files, draw on them, and have fun in a 3D painting experience.

With Microsoft developing these 3D tools, we can even now use these exported .glb files directly in PowerPoint. Say goodbye to boring static images, you can animate zooming, panning, rotating, and anything else with the new PowerPoint 3D tools.


Hope you have fun with the new Extended Reality plug-in! Let us know at Computer Aided Technology if you have any questions.
Justin Maxwell
SOLIDWORKS Technical Support Team Lead
Computer Aided Technology, LLC