Finding a 3D Printing Services Provider in Michigan
3D printing services can be a helpful way for companies to strategically use 3D printing in a cost-effective way. Here's what you need to know about 3D printing services and how you can find the right provider for you in Michigan.
What are 3D Printing Services?
3D printing parts services are used by companies that can't 3D print some or all of their work themselves, and hire a third party to print their parts or prototypes instead. These services are beneficial for companies who:
need 3D printing prototyping, especially in small or infrequent quantities;

need to introduce a new idea through 3D printing; or

want to add capacity beyond their existing in-house production
The most common applications for print services include prototyping, concept models, and rapid production.
3D Printing Service Options
There are a number of 3D printing service options available for both professionals and hobbyists in Michigan. The provider you choose will likely depend on the specific services they provide, the pricing, as well as proximity to your own location.
3D Printing Services for Hobbyists
Hobbyists with small scale projects can take advantage of local resources like universities and libraries for their 3D printing.
Universities
Some universities, like the University of Michigan, have 3D printing labs where community members can submit their models for printing. Turnaround at these labs will likely vary based on how many projects have been submitted and if other university work is taking place at the same time.
Libraries

Many libraries in Michigan have begun investing in new technology like 3D printers and now offer 3D printing services to the public. They include, but are not limited to:
Services for Professionals
Professional 3D printing service providers are accustomed to handling large volumes of orders and the unique needs of different industries. They typically have a larger range of hardware and 3D printing materials to work with and may offer 3D scanning or design services in addition to standard part production.
When evaluating providers in Michigan, it's important to find a company that offers the 3D printing technology you'll need to get the job done, whether that be PolyJet, FDM, or even metal 3D printing. You can then inquire about the hardware they use (and how up-to-date it is), as well as the specific 3D printing materials available. The quality of materials used by the provider is one of the biggest contributors to the accuracy and realism of your end parts, so this should be a top consideration. Expertise (particularly in your field) and turnaround time are also important factors.
Printing with Fisher Unitech
As one of the world's largest technology providers of 3D design software tools and 3D printers, Fisher Unitech's experienced team consistently provides 3D printing parts services to a wide range of industries. Our Fisher Unitech "Fab Lab" is located in Pleasant Ridge, Michigan, and home to cutting-edge technology like the Desktop Metal Studio System and Stratasys F900, which we use alongside four different 3D printing methods to efficiently create the most accurate parts possible. We are proud to help companies with production, prototypes and end-use components, while also serving more specialized markets like aerospace and medical.
In addition to 3D printing services, Fisher Unitech also offers in-person and online SOLIDWORKS training. Our two Michigan locations (Pleasant Ridge and Grand Rapids) are conveniently located and offer classes like SOLIDWORKS Essentials to help you work faster and more efficiently in your software. All of our training facilities offer a unique and collaborative training experience through state-of-the-art hardware and software setups, and all classes are led by SOLIDWORKS certified instructors.
For more information on how Fisher Unitech can help you with 3D printing parts services or training, please contact us today.
Related Articles
MakerBot Method 3D Printer: Review
What Can You Make with a 3D Printer?
About the Author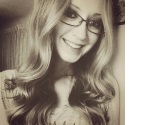 Angelle Erickson writes about how companies are using innovative technologies, such as 3D printers and SOLIDWORKS software to increase productivity, improve product development processes, and maximize business potential.