Fixing Copy Setting Wizard: "Cannot Load SOLIDWORKS Settings Information from [username]"
I ran across this issue with one of our SOLIDWORKS customers the other day and it was an interesting fix.
While trying to use the copy setting wizard, our customer got this error: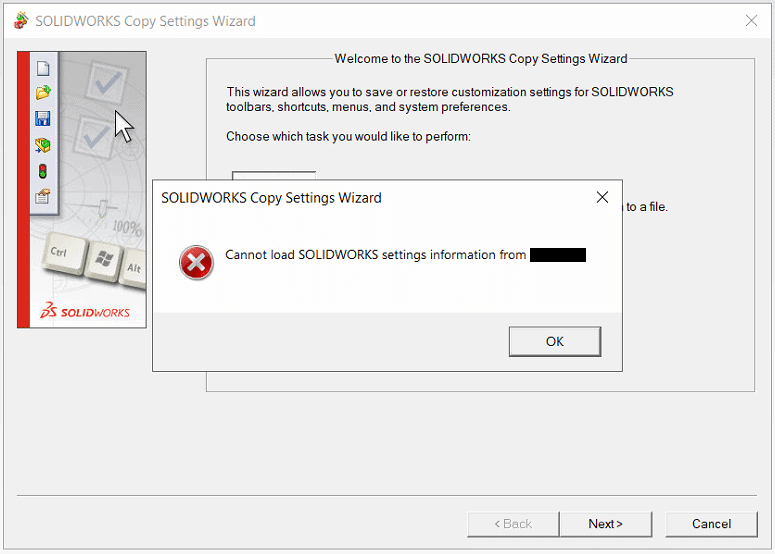 This message happens because of missing fonts. If you go to Tools>Options>System Options> Messages/Errors/Warnings, you can spot them.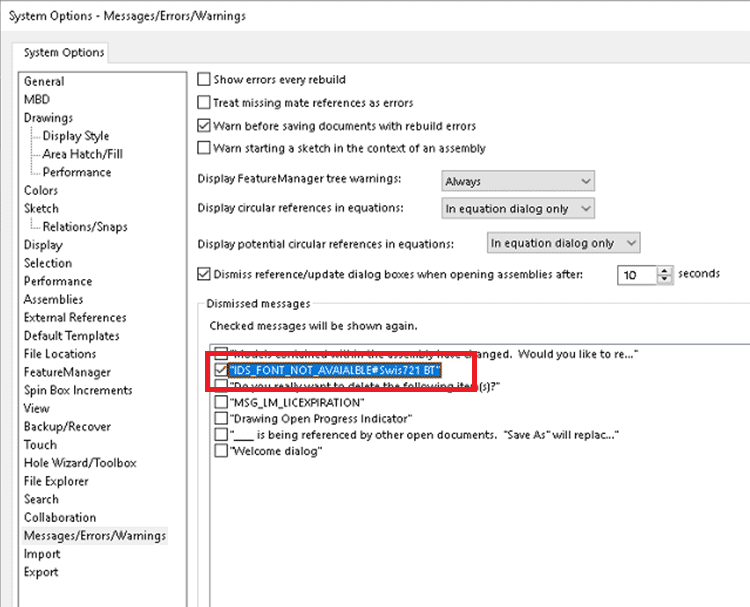 The first step is to clear these out of your dismissed messages. Unfortunately, I did try the copy setting wizard from here, but still got the same error, so we move to step two.
Those entries also need to be removed from the registry, here is how we can do that:
Windows search type: "Regedit" and run it as administrator.
Then navigate to HKEYCurrentUser>Software>Solidworks>Solidworks 20xx>General>DontAskAgainOptions
Delete the missing fonts that correlate to the system options and/or with Asian Characters.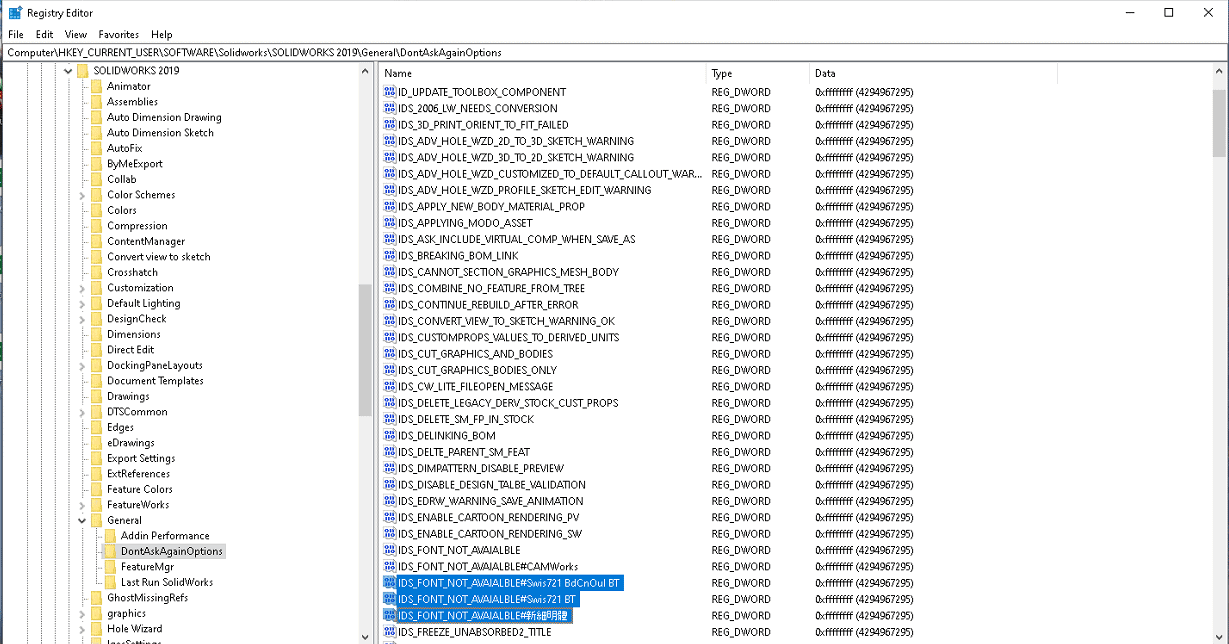 All set: Copy Settings Wizard should work and you are free to save and move settings around.
Craig Maurer
Elite Applications Engineer
Computer Aided Technology