Get up to Speed with 3DEXPERIENCE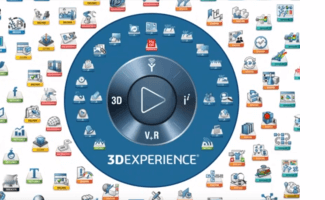 With so many stakeholders involved in the design process, it can be difficult for designers to safely share their data and communicate efficiently with other members of their company, especially when non-designers need or want input. The release of the 3DEXPERIENCE platform solves these problems by consolidating all of the tools both designers and non-designers need to collaborate into one cloud-based platform.
What is the 3DEXPERIENCE Platform?
3DEXPERIENCE is a collaborative platform where all members of a company can contribute to the design process. It contains apps and services that connect internal and external groups so you can securely share your ideas to make informed, data-driven decisions.
This business experience platform has an easy-to-use interface and out-of-the-box functionality.
It is powered by cloud-based technology for instant updates, but can be operated on-premise and in both private and public clouds.
3DEXPERIENCE is a product of Dassault Systèmes, the creator of SOLIDWORKS. At SOLIDWORKS World 2019 it was announced that all subscribers of SOLIDWORKS are now entitled to the first level of 3DEXPERIENCE, business innovation.
3DEXPERIENCE Applications
The 3DEXPERIENCE platform has a number of apps that allow users to collaborate, share data, and enhance their design experience. According to a video on its website, the icons in the 3DEXPERIENCE logo reflect its compass interface and the different ways the platform is used:
Social and Collaborative

: Build internal and external social communities that connect different departments in-house or external vendors and agencies. CAD files can be easily stored and shared without migration or additional costs.

3D Modeling: "3D models can be seen and shared by everyone in your organization," for even more collaboration between departments.

Content and Simulation: Build on existing simulation capabilities of SOLIDWORKS for faster and more cost-efficient design. Additional tools powered by 3DEXPERIENCE include

SIMULIA Structural Simulation Engineer

and

SOLIDWORKS Conceptual Designer

.

Information Intelligence: Easily create dashboards with widgets for personal or business use. Useful for analyzing data sets and communicating information across the organization.
Benefits of Using 3DEXPERIENCE
With so many applications rolled into one platform, there are many benefits to using 3DEXPERIENCE:
Allows internal and external users to share ideas

Easy for all members of the organization to use

Lets non-designers contribute to the design process

Secure data sharing and storage

Helps make data-driven decisions
Interested in learning more about 3DEXPERIENCE? Contact the SOLIDWORKS experts at Fisher Unitech today!

Related Articles
Improving Design Cycle Times & Collaboration with Mechanical and Electrical Design Software
Plastic Part Design for Injection Molding: How to Optimize Design
Introduction to the Fisher Unitech Design to Manufacturing Series
About the Author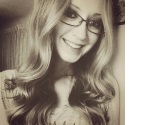 Angelle Erickson writes about how companies are using innovative technologies, such as 3D printers and SOLIDWORKS software to increase productivity, improve product development processes, and maximize business potential.