Getting Started as a PDM User: What is PDM?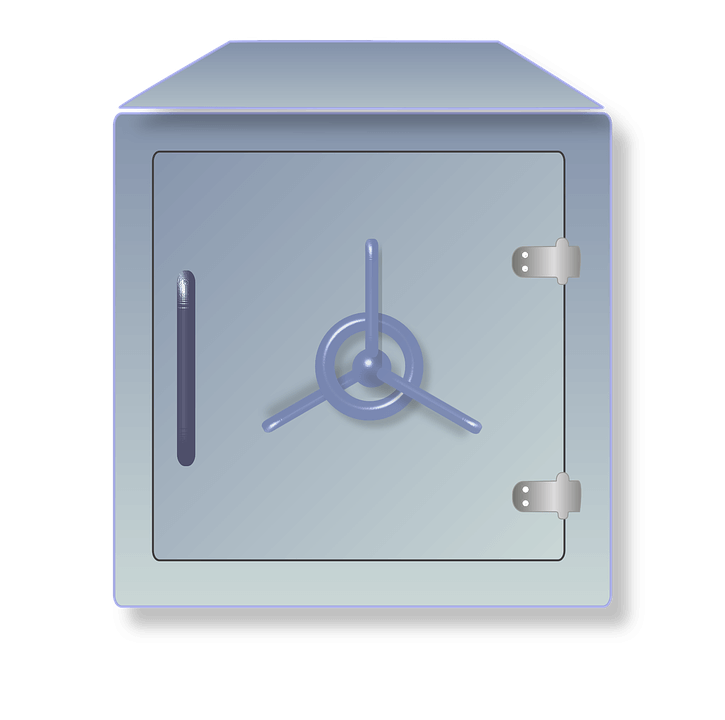 What is PDM? PDM stands for Product Data Management and is essentially an add-on for Windows that allows companies to better manage their data and collaborate more effectively. Some of the benefits of Product Data Management is that it keeps a full history of every file, allows only one user to edit a file at a time, file security, comprehensive search and research tools, and lets everyone work locally (no more working from shared drives).
SOLIDWORKS PDM automates workflows, notifications, and sign-offs and file references are fully managed (renaming and locating SOLIDWORKS files can be done without any worry of breaking references). Additionally, SOLIDWORKS add-in provides feedback for better collaboration.
SOLIDWORKS PDM Interface
The vault's user interface is similar to Windows Explorer because it's housed completely within Explorer. The vault view will show up in Explorer with a blue PDM Icon to the left instead of a folder icon, but it is accessed simply by double-clicking and logging in.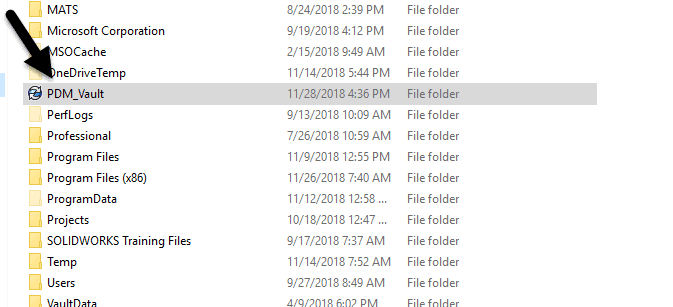 The vault is separated into two Windows. The top window (File View) displays the folder and file icons. The window at the bottom displays six tabs: Preview, Data Card, Version, Bill of Materials, Contains, and Where Used.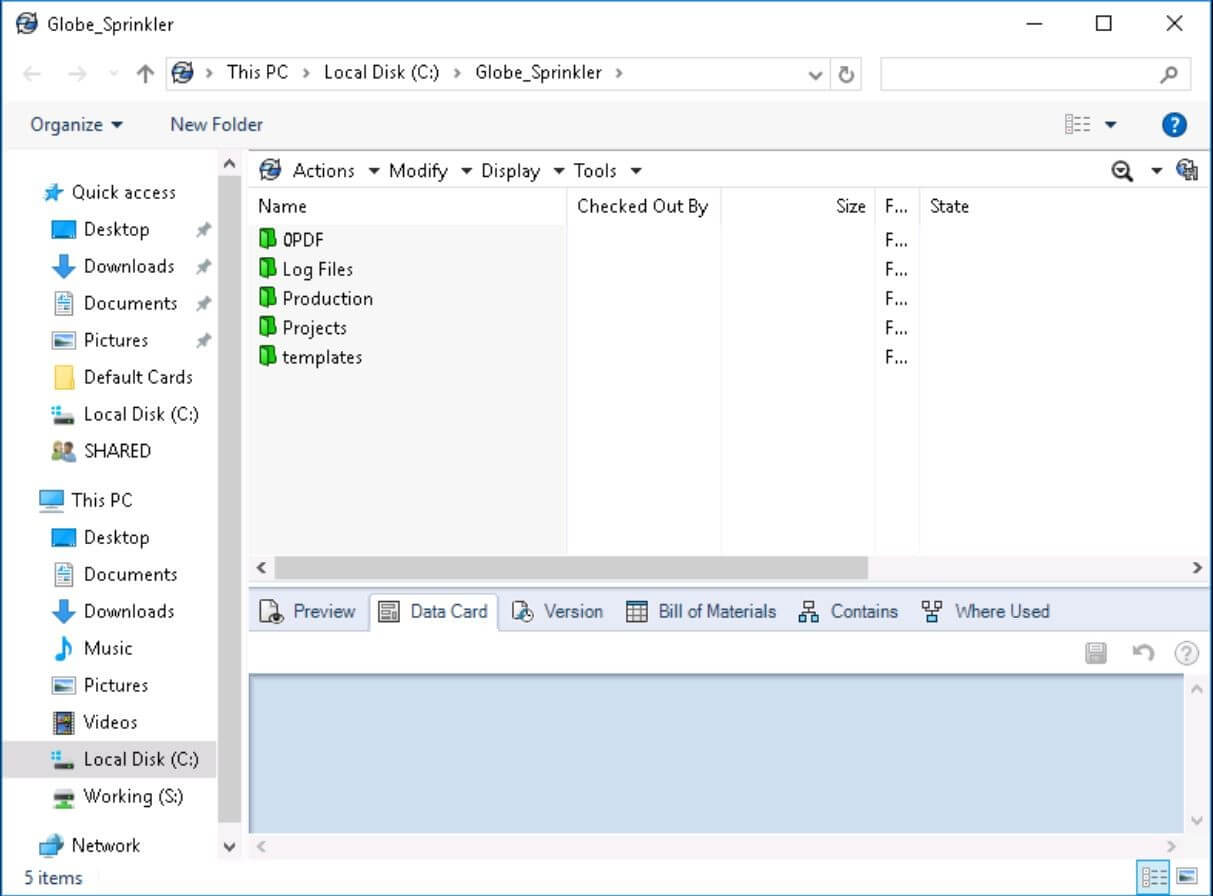 Depending on what you have selected at the top, the content of the tabs will change. Below is a brief description of each tab and its function.
Preview tab
The PDM Preview tab displays the document selected in the preview pane. Several view and print options are available in the right-click menu and differ between file types. It is compatible with 200+ different file types.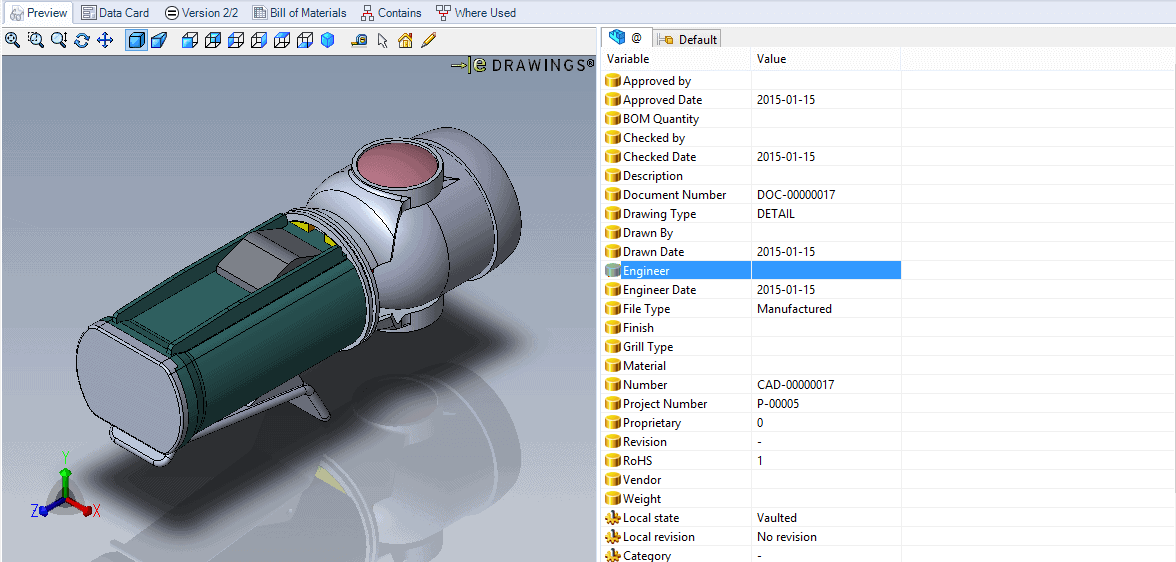 Data Card Tab
All folders and documents have a data card associated with them. This is a completely customizable part of PDM, but it generally displays different data depending on what type of file or folder you are looking at. For many file types, you can link directly to properties within the file, such as the Custom Properties in SOLIDWORKS. All of the data that is contained in the data card can be used for search files.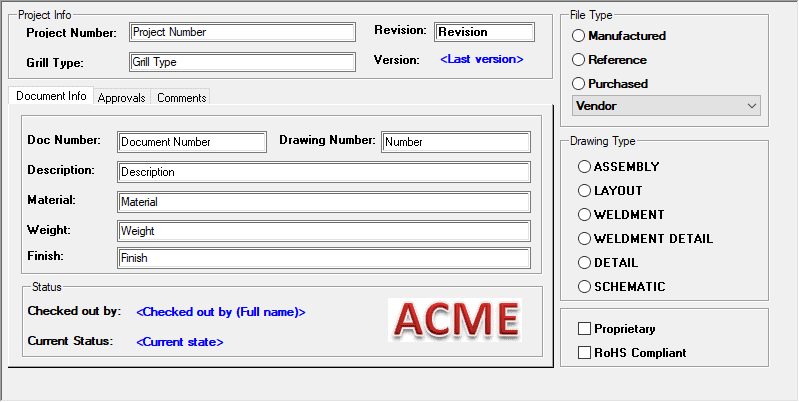 Version Tab
All documents contain version information. Versions are just copies of the files that are created every time it is changed by workflow or check in. The Version tab displays the version number, current status in the workflow, file category, and workflow state.

Bill of Materials Tab
This tab displays the bill of materials for the selected CAD document. You can filter and export the contents. Additionally, you can compare different versions or configurations.

Contains Tab/Where Used Tab
The Contains tab shows all the files that are children to the document, whereas the Where Used Tab shows all the parents to a document. This eliminates the guesswork when determining the full impact of a design change for a part.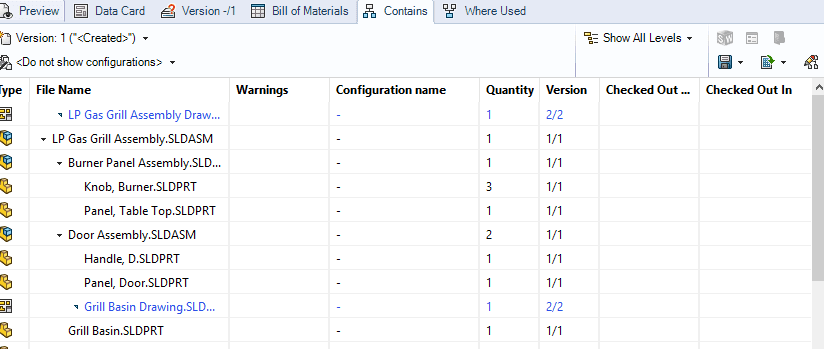 PDM Workflows
All files that are put into the vault will enter a workflow. Workflows are composed of transitions and states. A file always resides in a state and you use transitions to move from one state to the next. Transitions can be used to send notifications, apply revisions, complete approval, and execute tasks such as exporting to a PDF.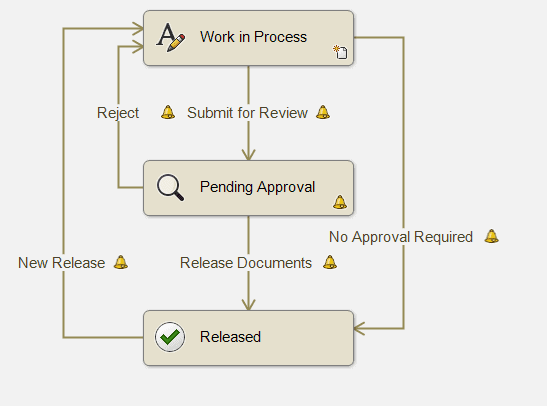 Ready to give it try? Get up and running quickly with PDM Quick Start, a pre-configured vault of SOLIDWORKS Standard or Professional that lets you deploy quickly and start maximizing your return on investment.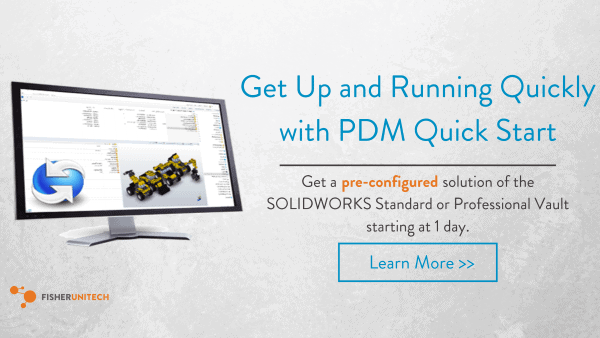 Related Articles
Leveraging the Where Used TAb in SOLIDWORKS PDM for Standard Parts & Toolbox Components
Getting the Most out of PDM for Project Management
Don't Let Mismanaged Product Data Hold You Back
About the Author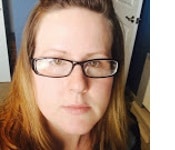 Lindsay Early is an Application Engineer Consultant and has been with Fisher Unitech for six years. Lindsay is a Certified SOLIDWORKS Expert and Elite Application Engineer having earned over 14 SOLIDWORKS Certifications including Mechanical Design, Simulation, and Data Mangement.