Stratasys 3D Printing: GrabCAD Print Reports for Stratasys FDM 3D Printers
GrabCAD Print Reports for Stratasys FDM 3D Printers
GrabCAD Print continues to impress with their latest features. Users are now able to track printer metrics such as material usage and printer utilization of their Stratasys printers in one place all from the internet. For those with multiple machines, it can be tedious to log things like material usage and printer up-time. Using the new GrabCAD Print reporting feature, it is now possible to get daily usage metrics to keep track of how much material of each material is being used, determine which printers are spending the most time printing, or view printer histories for all printers on your network. This is useful for things like interdepartmental billing, material ordering, and maintenance planning.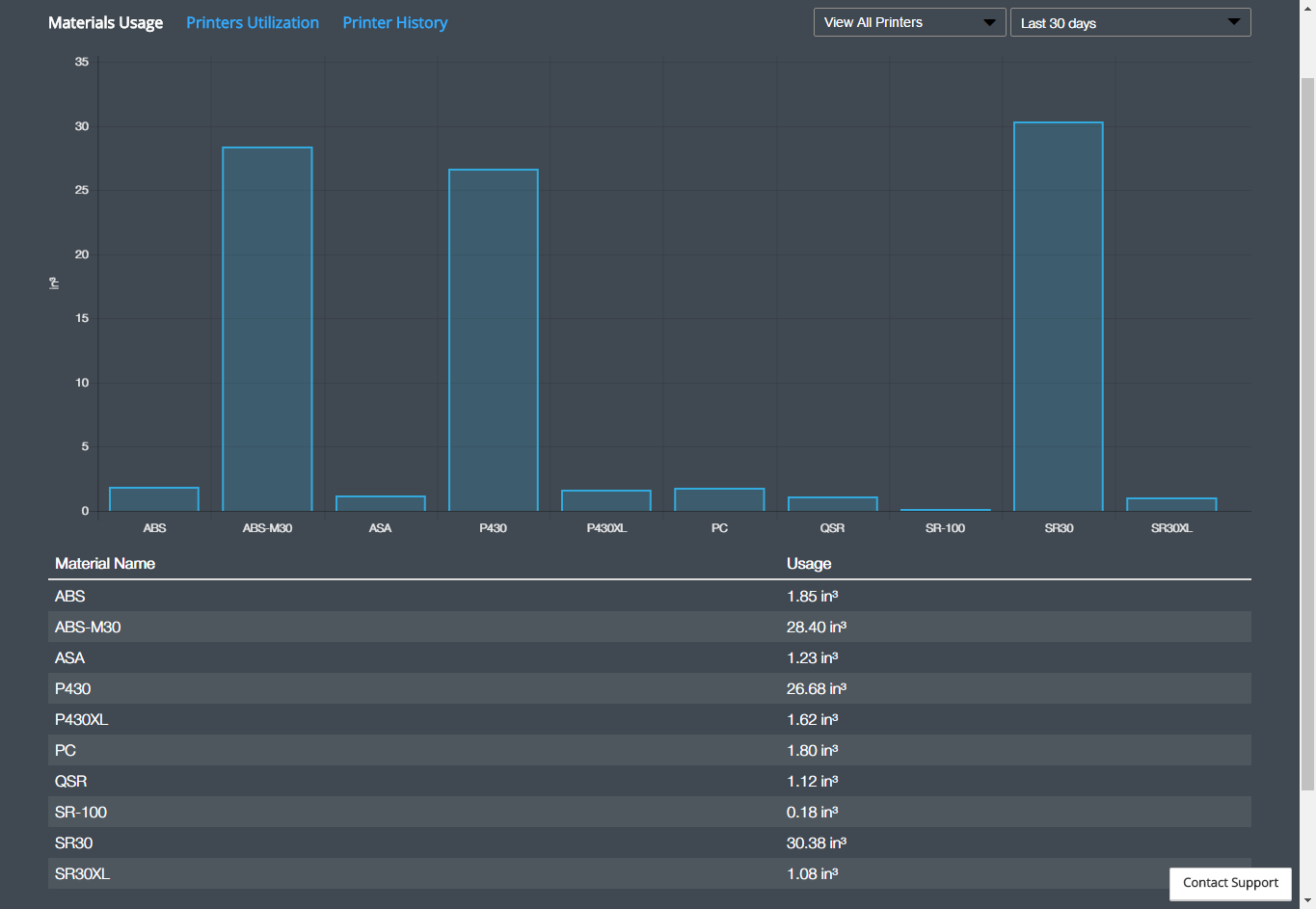 Here we can see how much of each different material we've used in the last 30 days, with ABS and support material being the majority of our material usage in this case. If we want, we can also break down the view by individual printer, or across a custom date range.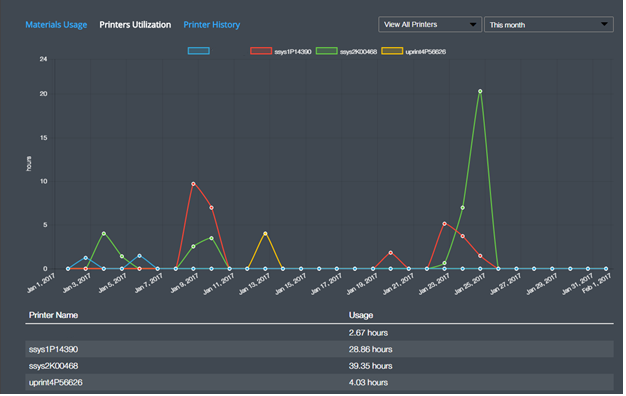 We can also see how many hours each printer is being used over custom time periods.
GrabCAD Print continues to release updates with lots of nice features on a frequent basis. In addition to keeping track of all of these metrics, we can of course use GrabCAD Print to fix, process, and send files to our FDM printers. At this time, GrabCAD has been enabled for the uPrint SE family, Dimension Elite and 1200es, Fortus 250mc, Fortus 380mc & Fortus 450mc, and Fortus 900mc.
Thanks,
Owen Lu
Application Engineer
Computer Aided Technology