Halloween Happiness with Mojo's New Colors & Scarily Sparse Interior Fill
Mojo's New Colors and Sparse Interior Fill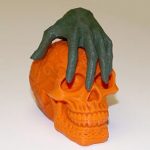 Scratching your head about how to make your Halloween eerily perfect? What if you could 3D print in a wider array of colors, using less material per build, to increase the spookiness of this fun holiday?
Well great news for ghouls and goblins: the Stratasys Mojo 3D Printer has just been enhanced with new functions and color options, making it easy to upgrade a costume, decorate with flair or even bake themed cookies. Halloween is going to be so terrific, even the Great Pumpkin wouldn't miss it!
Black is an excellent color for Halloween, but get ready to dress it up with even more 3D printing color material choices for the Mojo!
Orange jack-o-lanterns, grey spiders and devilish red tridents are just a few of the possibilities awaiting creative minds.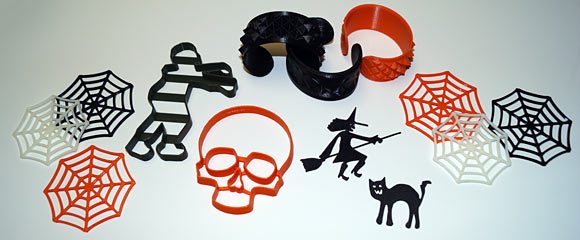 Ready to party? Don't run low on drinks, snacks or 3D printer material before the night is through. The Mojo's new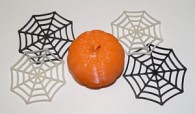 Sparse Interior Fill option allows for faster printing using less building and less support material. That means more material to make more decorations!
So whether you prefer fright or fun, let 3D printing on the Stratasys Mojo give you a helping hand this Halloween.