Helping yourself....with SOLIDWORKS Electrical
"Teachers open the door, but you must enter by yourself" (Chinese proverb).
I often get asked in training classes or presentations where there may be some extra help or if there are any tutorials available. The short answer is yes and the long answer is this blog!
SOLIDWORKS Electrical has several tutorials, in fact, a whole panel of tutorials waiting for you to explore in the application itself. There are also other ways of getting additional help and insight into Electrical Schematic, ie, the training classes. Last but not least, I would highly recommend the Getting Started Guide to familiarize yourself with the commands and terms used in the software. This guide is under the documentation section of the help bar.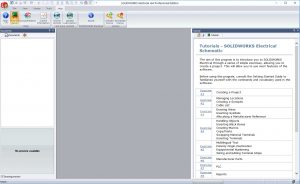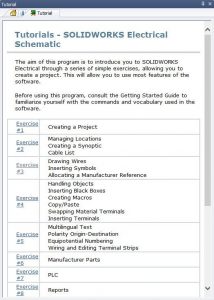 The tutorial panel can be accessed under the "HELP" menu bar. Selecting the panel turns it on the right-hand side (if using default layout) and you are able to browse through the various tutorials.
The tutorial itself goes through step by step what needs to be done, highlighting the icon picks and menu picks for you. You are able to download the project archive (see image) for the tutorial by selecting the link in the tutorial. A copy of the instructions in PDF form is also available. Additionally, at the bottom, there is a movie available for viewing. While this movie contains the pick by pick selections for the tutorial, it does not have any sound recording in it.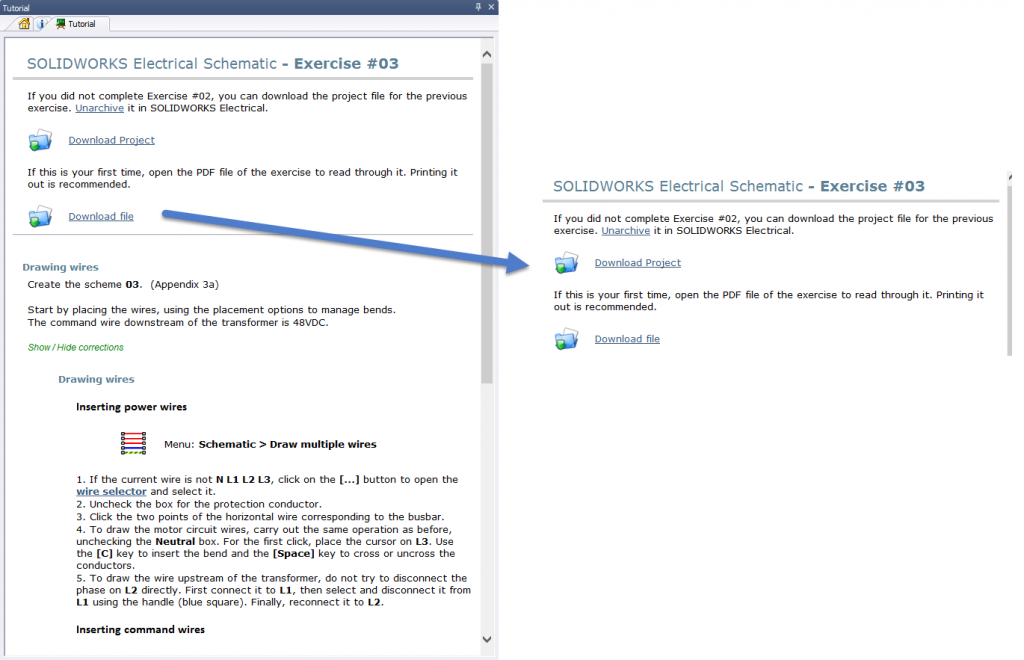 Staying in the help menu, there is a button for online content. That will open up a browser page with three additional avenues for content and help.
My.SolidWorks.com – Your place for all things SOLIDWORKS
3DContentCentral – FREE 3D and 2D CAD Models of User-Contributed and Supplier-Certified Parts, Assemblies and more
SOLIDWORKS Electrical Portal – Requires a registered login (also upgrades standard content), Download here the latest version of manufacturer parts catalogs provided with SOLIDWORKS Electrical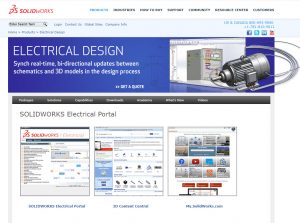 Corey Kubichka