How Do I Change the Sheet Metal Bend Line Note Precision in SOLIDWORKS?
Computer Aided Technology (CATI) Technical Support recently had a customer who went through all the SOLIDWORKS settings he could find, but he could not find the precision setting for the annotation for the bend lines on a SOLIDWORKS sheet metal drawing. Under Bend Notes in Tools > Options > Document Properties > Sheet Metal, there is no Precision Setting. If you right-click the bend note, there is no option for Precision. If you select the bend note, there is no option in the Note PropertyManager. So, how do you change the sheet metal bend line note precision in SOLIDWORKS?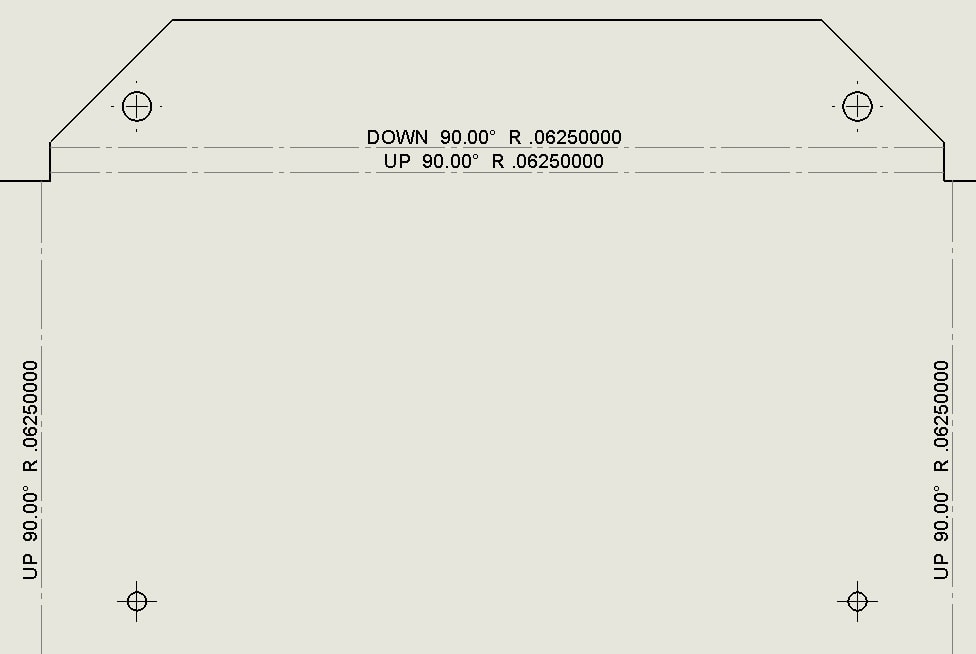 This is Not an Obvious One
The setting is connected to the options for the bend table. Here is where to change the setting: Tools > Options > Document Properties > Tables > Bend
The Angular setting sets the precision for the angle. The Inner Radius setting changes the precision on the radius dimension in the SOLIDWORKS sheet metal bend note.
As an example, I set the Angular Precision to .1 and the Inner Radius Precision to .123. In order to see the results of the changes, I also set the Trailing zeroes to Show.
Here are the results of the changes to the Bend Line Note Precision.
There are so many settings in SOLIDWORKS and it is not possible to remember where all of them are. That is why CATI Technical Support is a great resource. Please, reach out to us with any of your questions and we will be happy to assist you.
Neil Bucalo
CATI Support Engineer
Computer Aided Technology, LLC