How to Create Associative Parametric Notes in SOLIDWORKS Drawings
In SOLIDWORKS drawings, notes can be used to clarify an endless number of parameters. As good engineers and designers, we want to ensure these notes always stay accurate to the model.
Before we see how to create Notes that are both associative AND parametric, it's best to know what that even means in regards to SOLIDWORKS!
Parametric: The dimension and relations used to capture the models design intent.
Associativity: When changes in the model are automatically updated in associated files (whether it be drawings, assemblies, or other part files).
So lets make an associative, parametric note.
To start off, the information that needs to be called on for the note must be displayed. We'll be using the dimensions below to highlight the difference between the long and short versions of this ratchet.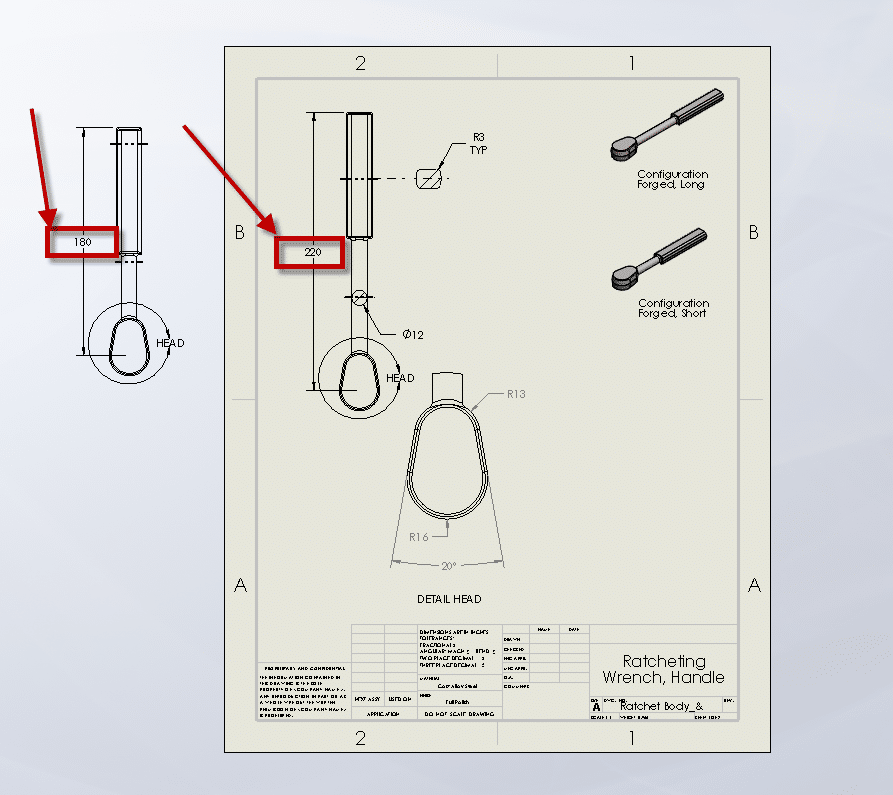 Lets simply start creating a note by selecting "Note" from the annotations tab.

Then, place the note.

Once the note is placed, we will begin selecting our referenced parametric dimensions. They will automatically populate the note once selected.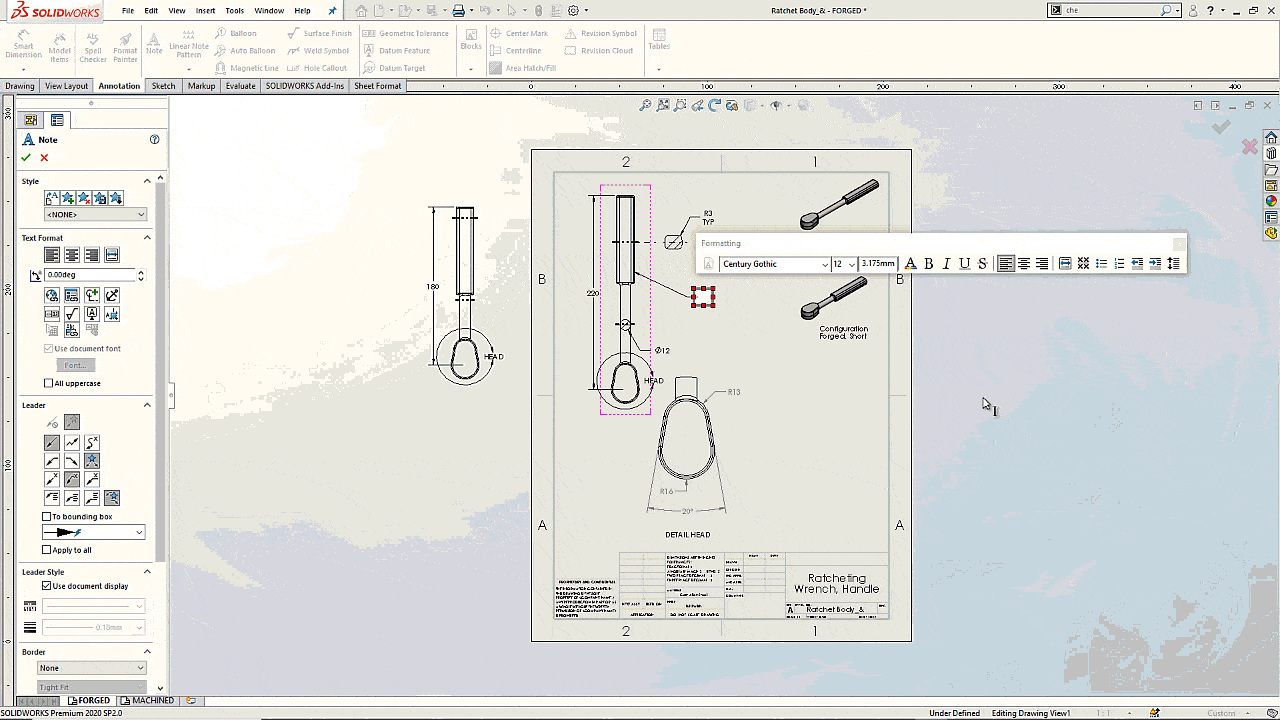 As intended, these selected dimensions in the note are associative! This means the note will automatically update with the dimensions!
Will Kefauver
Application Engineer – CSWE, Field Technical Services
Computer Aided Technology, Inc.