How to Find Your SOLIDWORKS Visualize Serial Number
SOLIDWORKS Visualize Standard is a powerful photo rendering tool that is included with each seat of SOLIDWORKS Professional and Premium on subscription. Visualize is a standalone application that requires its own serial number for installation.
Want to install SOLIDWORKS Visualize and start creating stunning renders? Read on find out where to locate products attached to your SOLIDWORKS Professional or Premium license.
1) Log in to the SolidWorks Customer Portal (customerportal.solidworks.com). If you don't have a SOLIDWORKS ID, check out this guide to create one.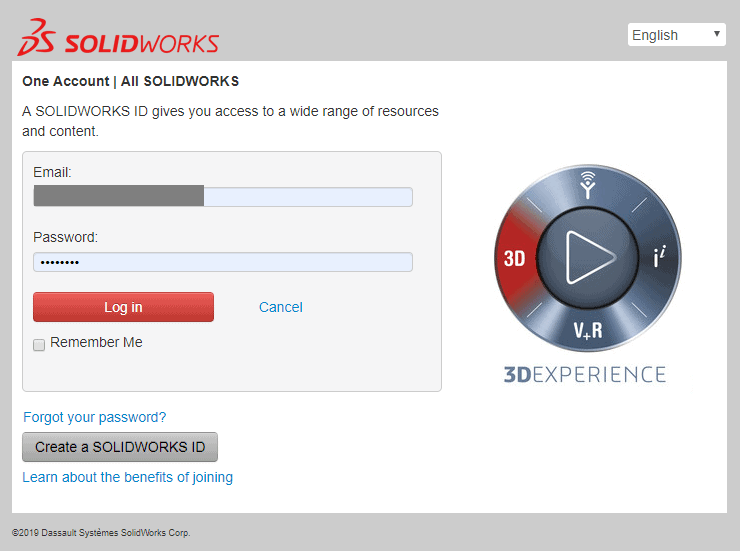 2) If you see locks on the links in the Customer Portal, you may need to register your SolidWorks serial number. Click on the 'Register My Products' link. If you don't see any locks, skip to step 5.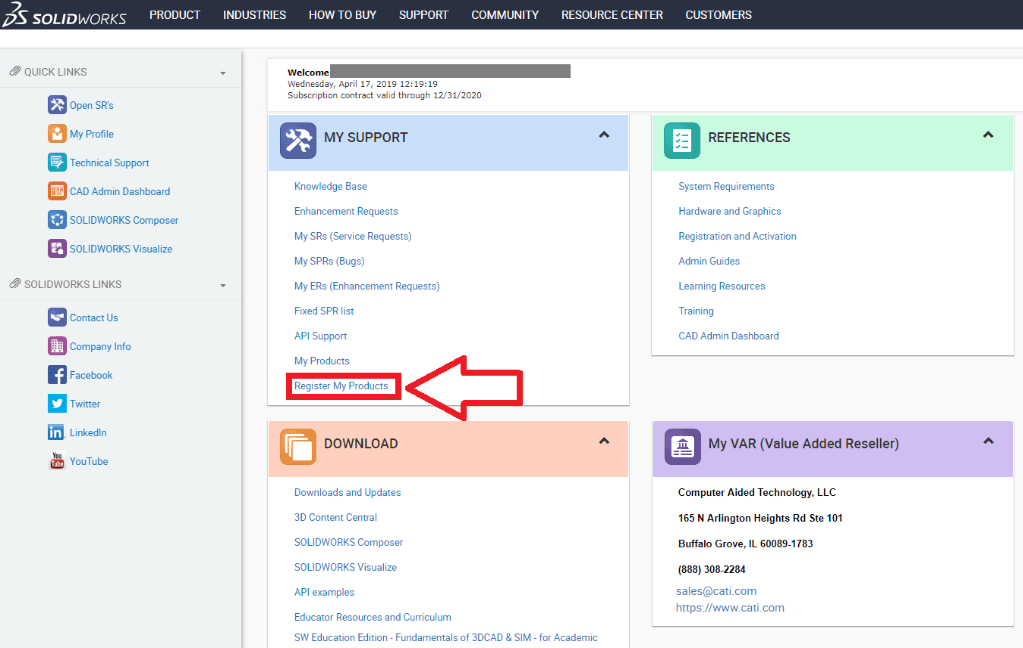 3) On the next screen, enter your serial number for SOLIDWORKS Professional or Premium and click Next.

4) Click the search button, select the most recent version of SolidWorks, and click OK.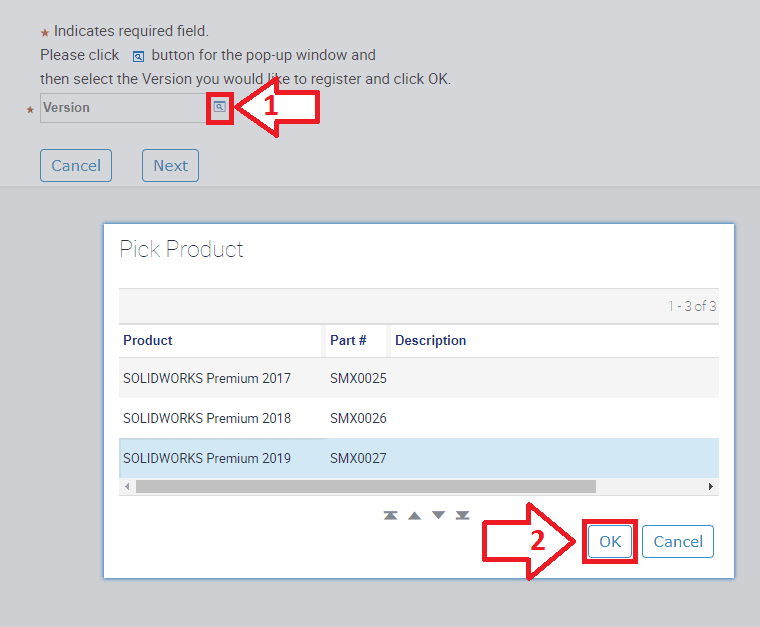 5) Once your serial number has been registered, return to the home page of the Customer Portal. Click 'My Products'.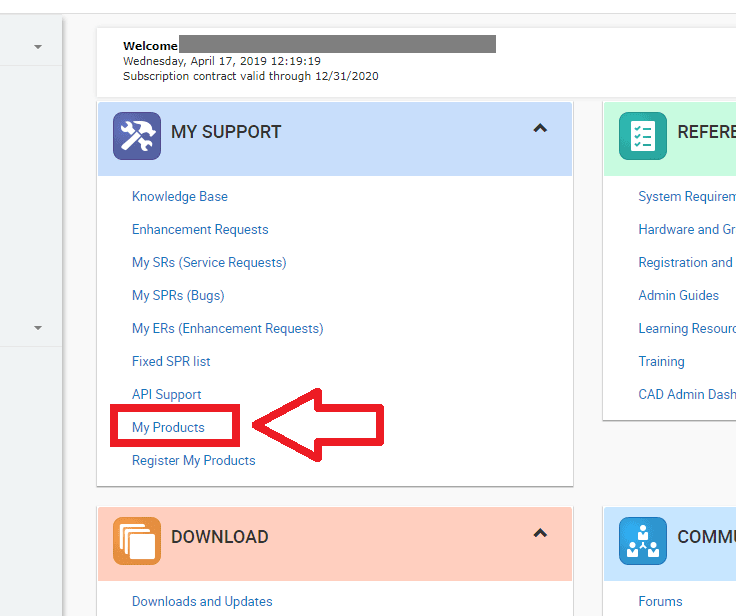 6) Expand the SOLIDWORKS Professional or Premium header to see your Visualize Standard serial number!

Congratulations! You can now use this serial number to install SOLIDWORKS Visualize Standard. Simply copy and paste the serial number into the Visualize field of the SolidWorks Installation Manager and proceed through the installation steps.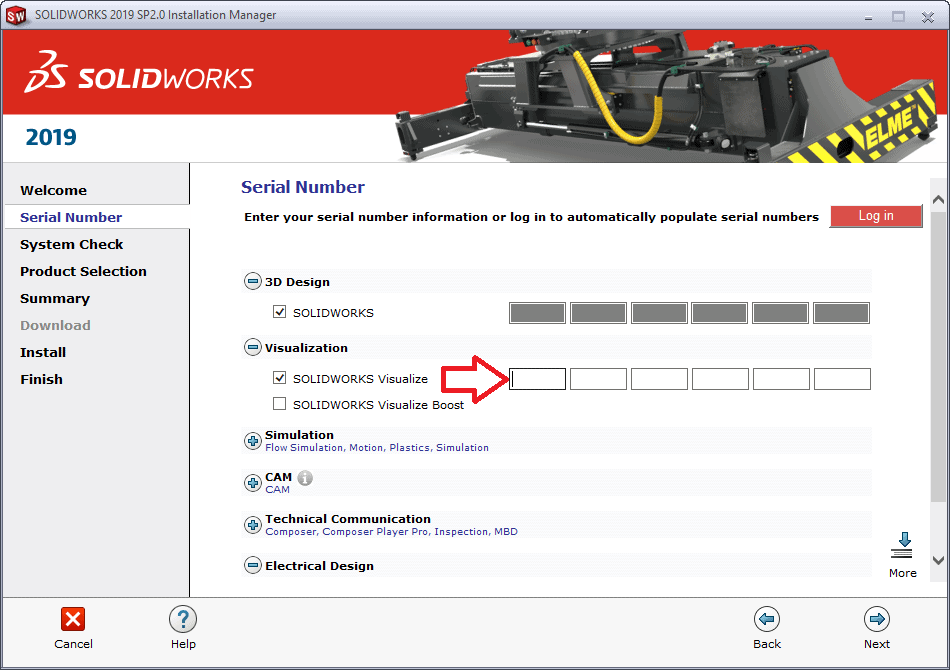 Pro Tip: You can use this process for your other SOLIDWORKS Professional and Premium products, such as SOLIDWORKS PDM Standard and SOLIDWORKS CAM Standard!
If you have any trouble along the way, please feel free to contact CATI Technical Support at (888) 285-2284 or technical.support@cati.com
Aarya
Application Engineer
Computer Aided Technology, LLC