How to get your SOLIDWORKS models ready for a quad patch mesh export
When it comes to design software SOLIDWORKS is great and so is its rendering and animation capabilities. But sometimes we must outsource rendering, animations, and or surface sculpting to other departments and firms. When this happens, they either ask for an OBJ/STL/VRML format and maybe STEP / IGES if they are a little more advanced with file conversion. Typically, when they receive a mesh formatted file from SOLIDWORKS they are not very happy with the default export from the meshing process. And this is because the triangular mesh can sometimes cause long splinter like triangles on the mesh. Half the time that would be fine, but many times the artist wants to animate or even sculpt physical textures on a surface with tools like Z-Brush or Mudbox, which prefer a four-sided mesh. Then they would sometimes need to use complicated retopology tools to get the 3d models to a uniform square-shaped mesh.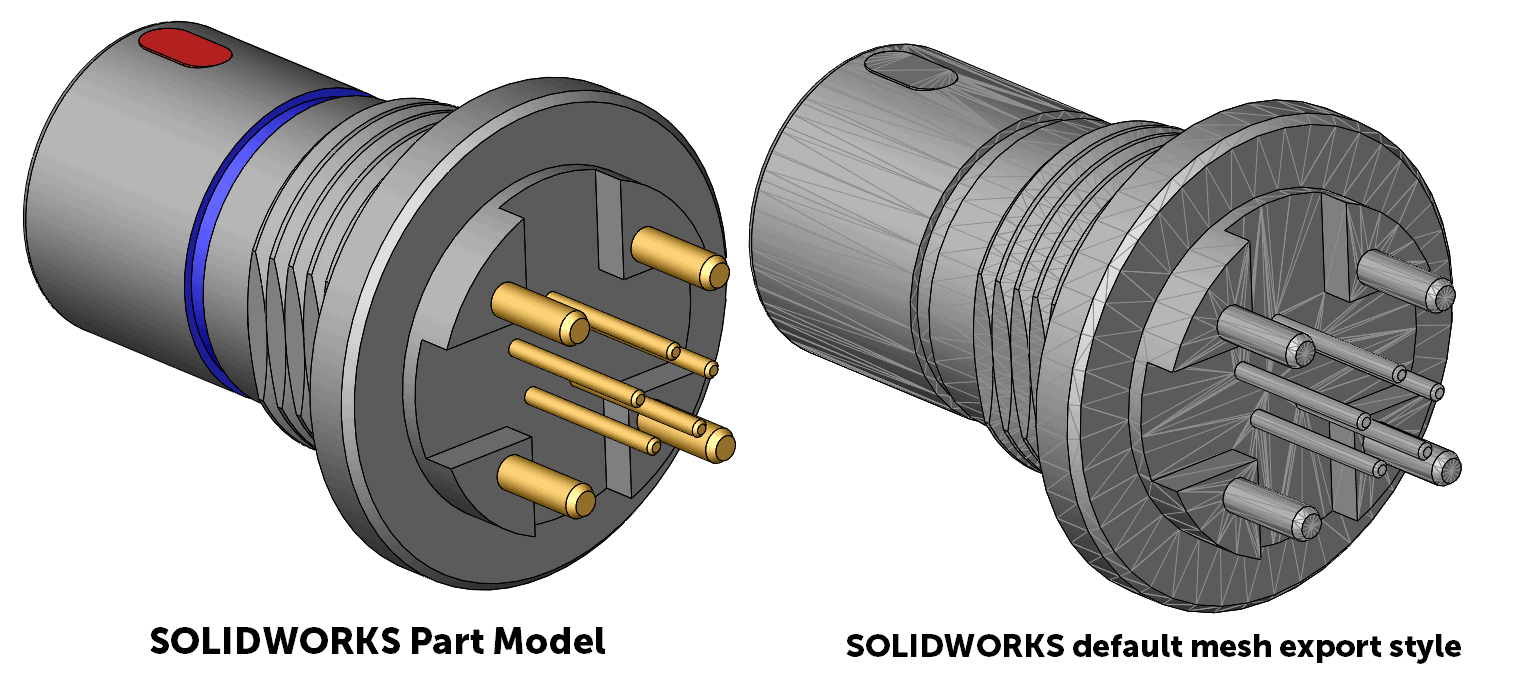 With SOLIDWORKS 2019 we added an ability to help with that. You can now take a solid model and convert it into a mesh body. When you do this you have control over how the mesh is generated off the solid body. While researching the command you will find an "Advanced Mesh Refinement" area by having that on and turning on "Define Maximum Element Size" you can then control the mesh to a uniform and more square mesh.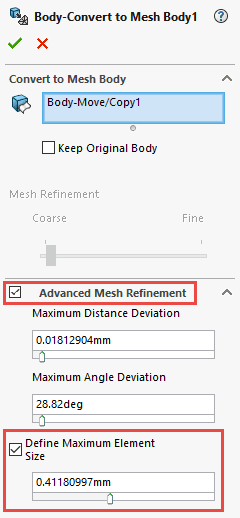 By sliding the "Define Maximum Element Size" to the right you will get a more dense and uniform mesh. Now that you have converted that to a mesh body of your choicing you can save the file as an OBJ/3ds/ STL/VRML without going to the export options. Then that end user will have a much better experience with your data getting you renderings, animations, and 3d printed models with texturing faster than before. This is just one of the many mesh centric enhancements that SOLIDWORKS has added in SOLIDWORKS 2019 and we look forward to sharing the new features from SOLIDWORKS 2020, available in beta now, as soon as we learn more about them.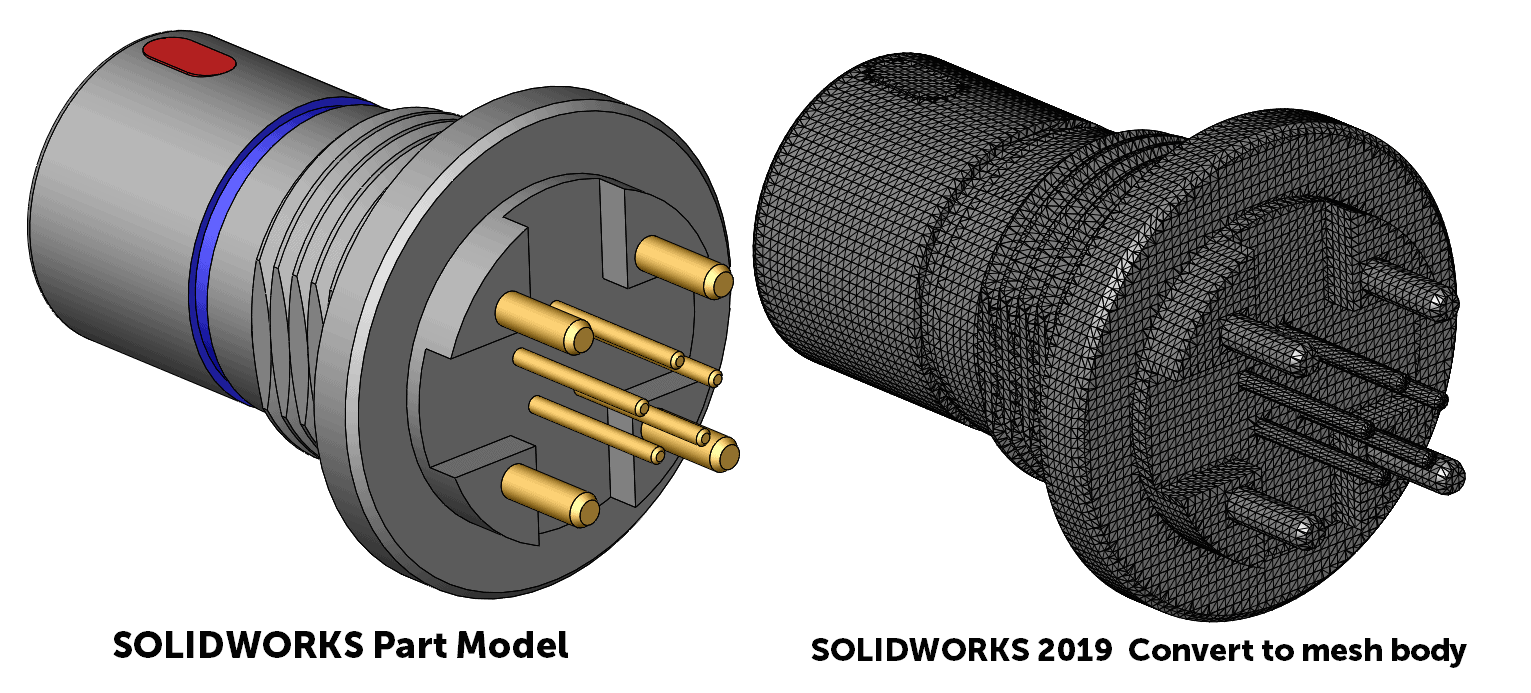 Bob McGaughey, CSWE
Emerging Products Manager
Computer Aided Technology, LLC