How To Install SOLIDWORKS Visualize 2023
Last month, we ran through the top enhancements for SOLIDWORKS Visualize 2023. In the world of photo-realistic rendering software, SOLIDWORKS Visualization Products are hard to beat. Introduced in 2016, SOLIDWORKS Visualize was a "quantum leap" addition to the existing SOLIDWORKS Photoview 360 in terms of rendering functionality and quality. In this article, we will be talking about some of the changes to look out for regarding licensing and installation, as well as how to install SOLIDWORKS Visualize 2023.
One last thing I want to point out before we get started is that SOLIDWORKS Visualize is offered in both Standard and Professional and can operate as a standalone program. A complimentary seat of SOLIDWORKS Visualize Standard is included with each SOLIDWORKS Professional and Premium CAD license on an active subscription.
How to Install SOLIDWORKS Visualize
You'll use the same SOLIDWORKS installation manager to install Visualize as you do desktop SOLIDWORKS. To find it, go to your SOLIDWORKS Customer Portal account. Then, select Downloads and Updates.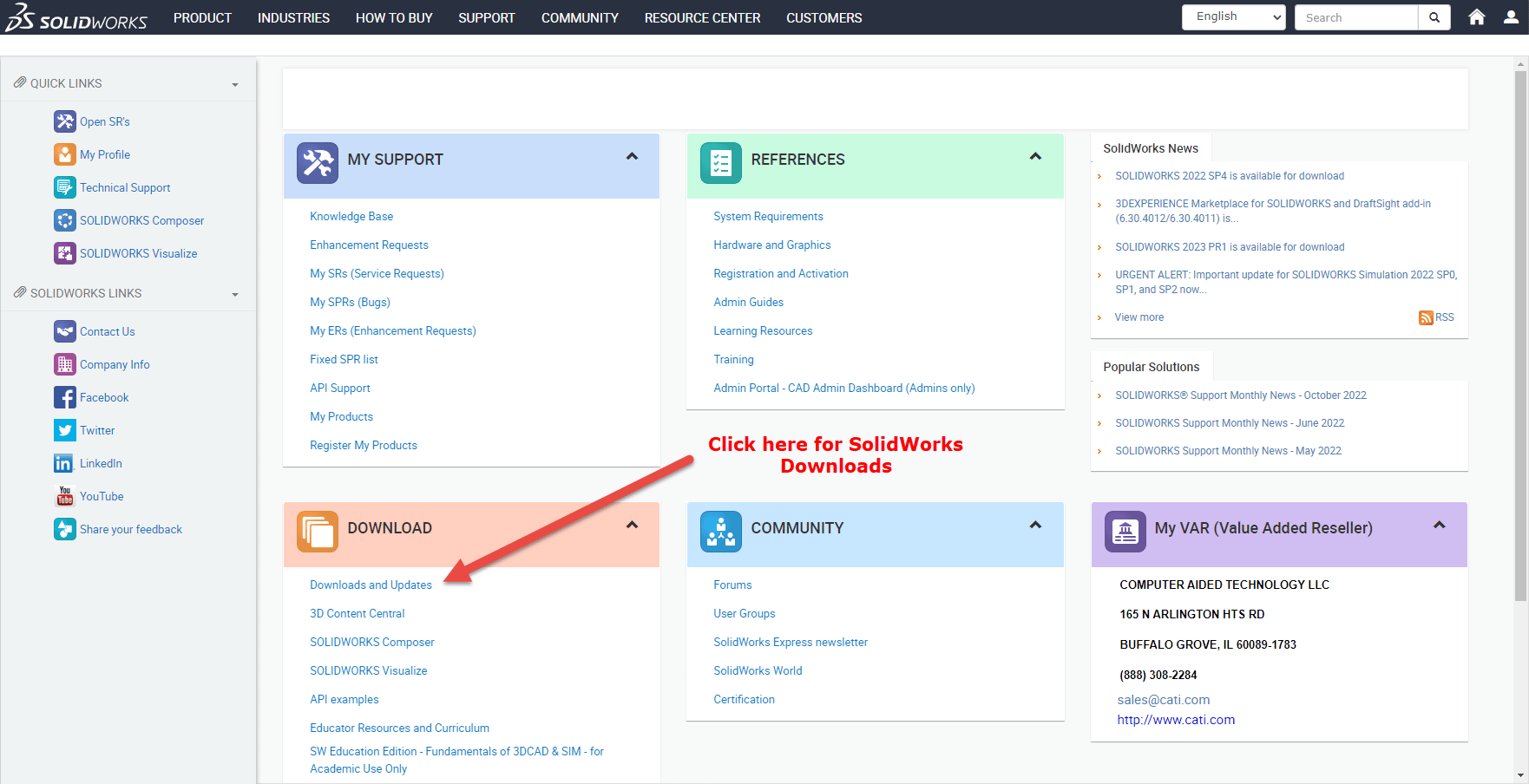 On the resulting downloads page, you can choose the version to install. If there are multiple service packs, you do not need to download previous service packs and can simply download the latest.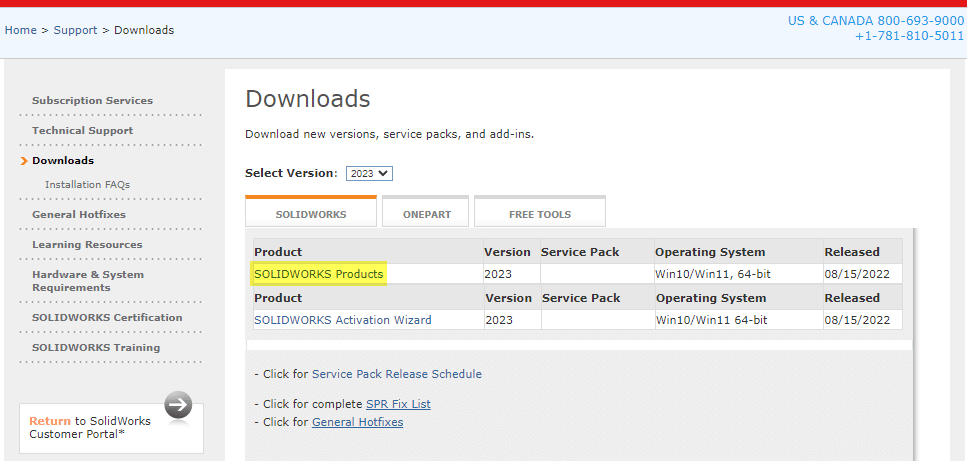 When running the installation manager, if installing a new instance, you can choose the Individual option: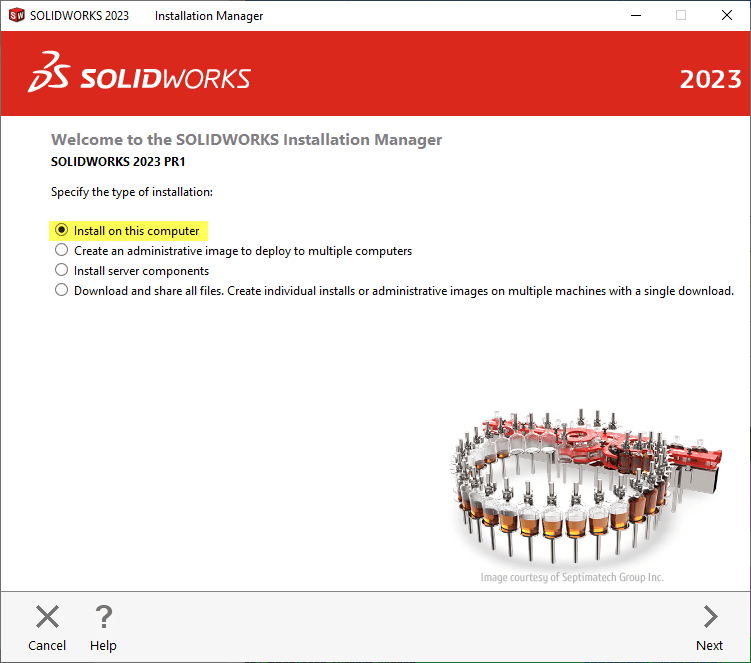 If adding SOLIDWORKS Visualize 2023 to an existing installation you'll choose the 'Modify your installation' option: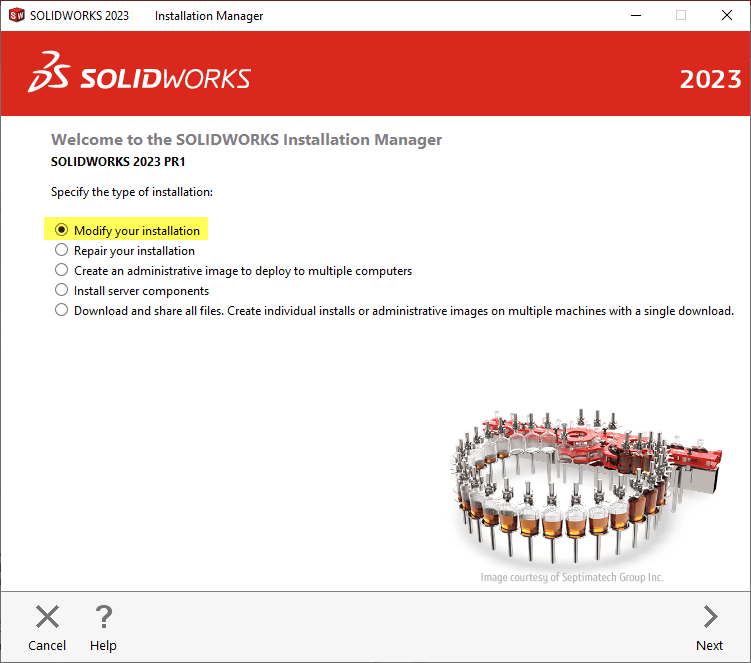 SOLIDWORKS Visualize 2023 takes its own unique serial number and is included as an option in the Installation Manager, much the same as other SOLIDWORKS standalone products such as Simulation, Inspection, and PDM. This makes the installation process much simpler.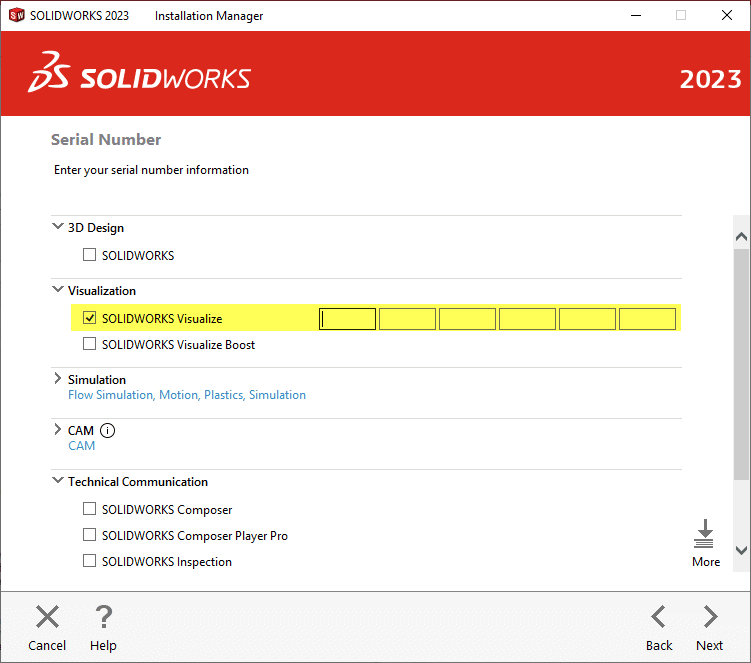 Wait, What is SOLIDWORKS Visualize Boost?
Notice there is also an option for Visualize Boost, a standalone software (with its own serial number) that you can install on peripheral machines. This lets users continue working on their primary computers and not get bogged down during the rendering process. I do want to note that Visualize Boost is a product add-on for Visualize Professional only. It does not work with Visualize Standard. Therefore, you should install it on a system separate from the one running Visualize Professional.
Concerning SOLIDWORKS network licensing, all Visualize 2023 products support SNL (floating) offerings. Existing SOLIDWORKS SNL customers do not need to pay for another network server fee for Visualize. They can use their existing SOLIDWORKS SNL for these Visualize licenses.
Once you enter your serial number, you can proceed to the product selection. This is where you'll ensure that you've checked SOLIDWORKS Visualize, after which you can continue to the end of the installation.
Braden Leasure
Senior Support Engineer
Computer Aided Technology