How to Measure the Minimum Distance Between Two Cylinders.
Users will often get frustrated when trying to take measurements with the SOLIDWORKS measure tool, especially when taking measurements between two cylindrical faces.
It turns out, we can use the measure tool to measure the minimum and maximum distance.
To use this functionality, launch the measure tool from the evaluate toolbar, then select your two cylindrical faces.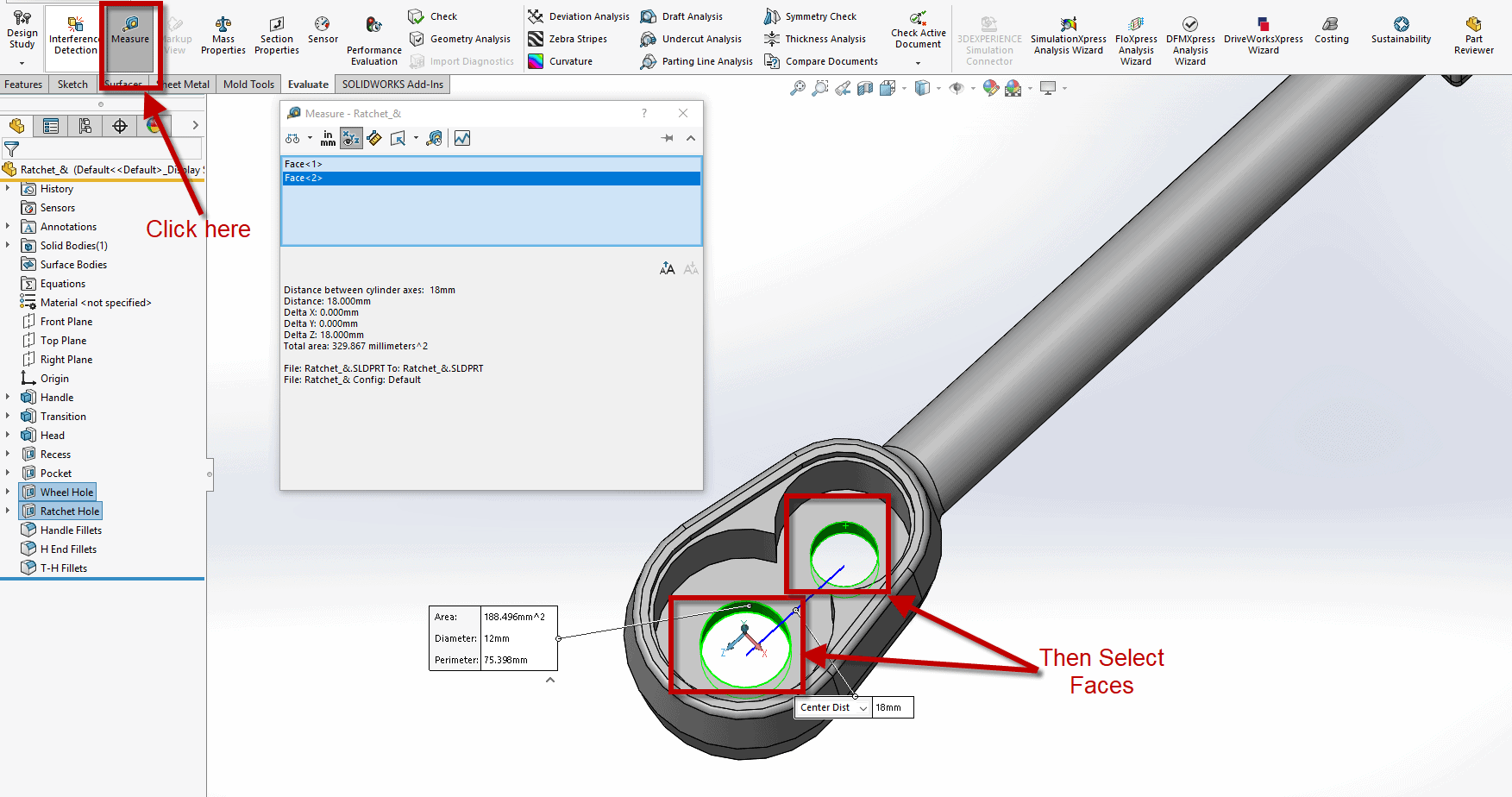 Once the faces are selected, the measurement tool will give you the "center to center" distance.
However, you can also use the "Arc/Circle Measurements" capability in the measurement tool.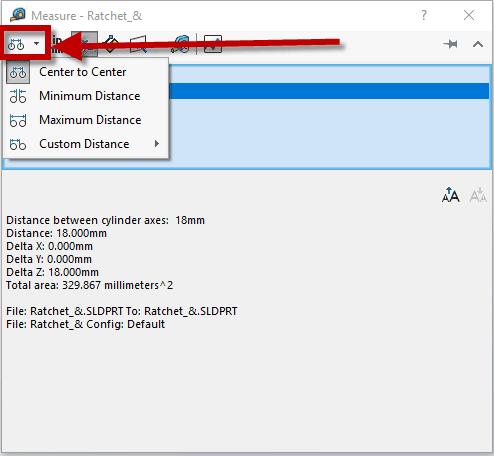 Here you can toggle between measuring the Minimum, Maximum, or any combination of min, max and center via Custom Distances.
Will Kefauver
Application Engineer – CSWE, Field Technical Services