How To Open and Save A Multibody Step File As An Assembly with Individual Parts in SOLIDWORKS
I came across this question working support the other week.
How do you import a multibody step file part and save it as an assembly and into individual parts?
Note: Turn on your SOLIDWORKS FeatureWorks add-in
Now, in SOLIDWORKS 2016 – FeatureWorks is now a part of the SOLIDWORKS Standard package
Open the stp file part while in SOLIDWORKS. Select the file type to be .stp (By doing this, you get the OPTIONS tab)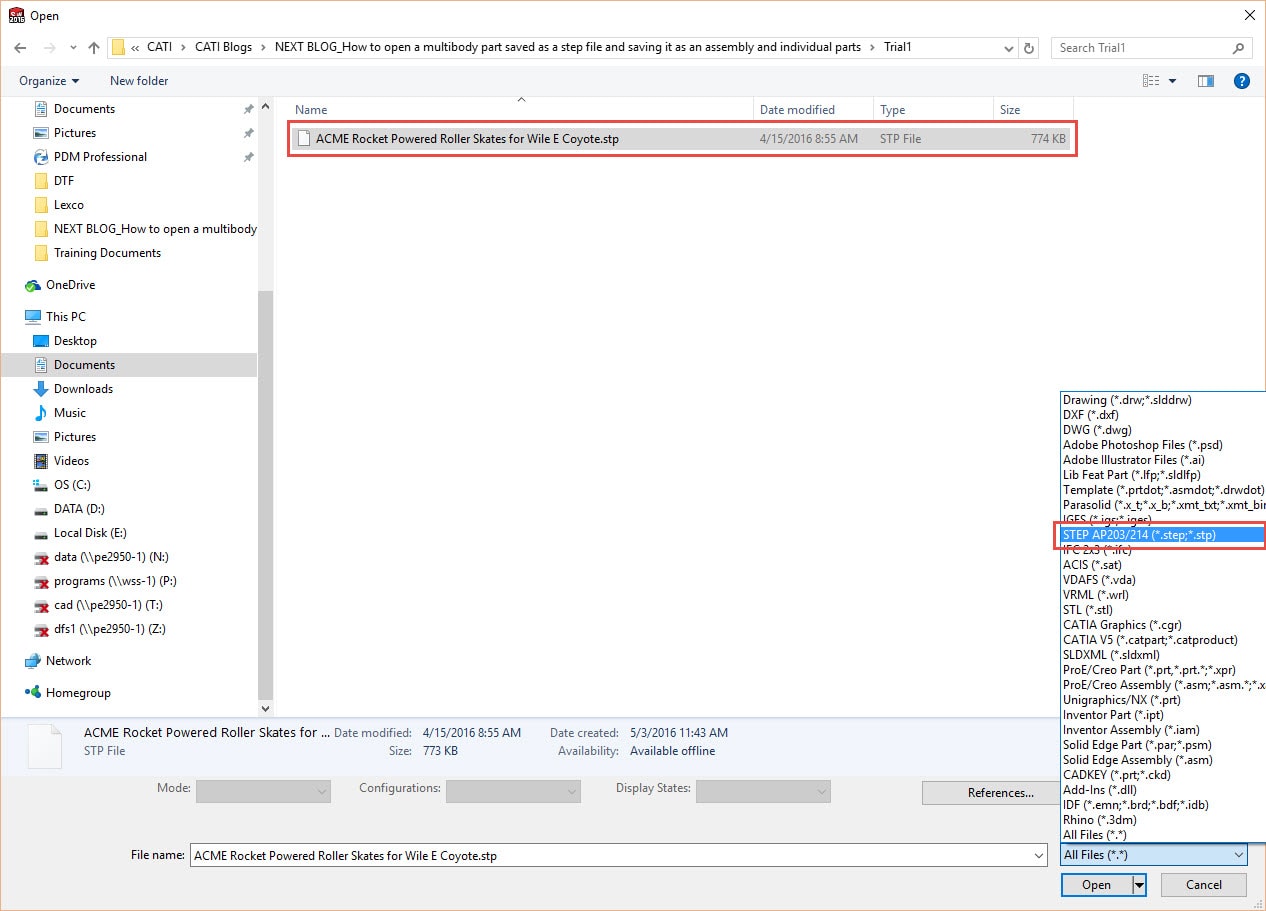 Click the OPTIONS tab

Under the OPTIONS tab, select IMPORT MULTIPLE BODIES AS PARTS, click OK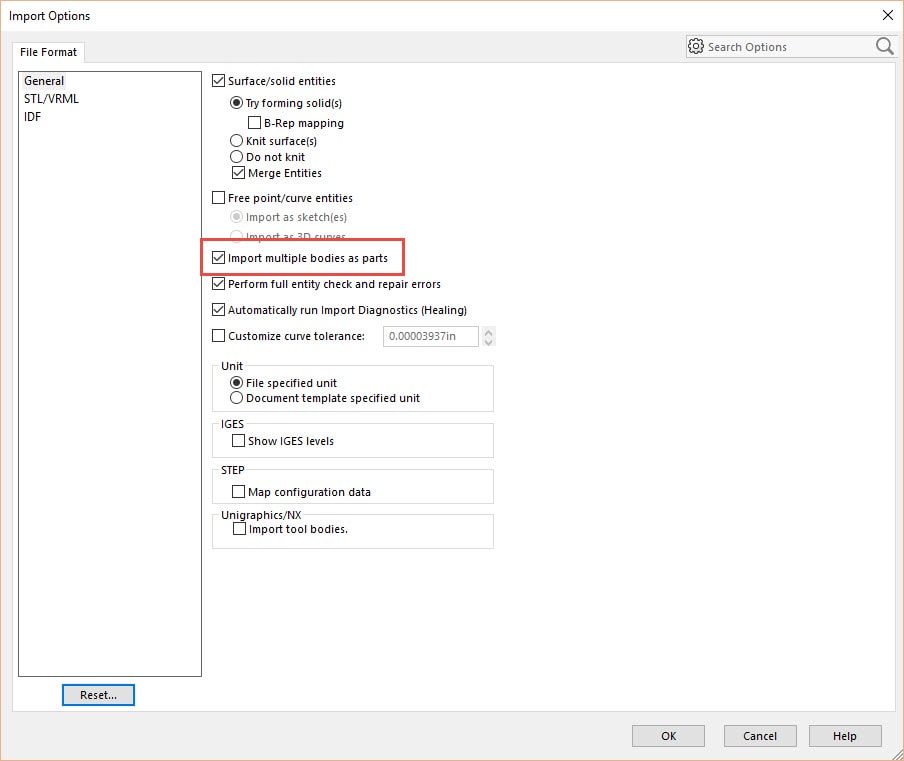 Then click Open

SOLIDWORKS will create an assembly and create an individual part file for each multibody (Part1, Part2, Part3 ect…)
Right click on first part(Part1), Open the part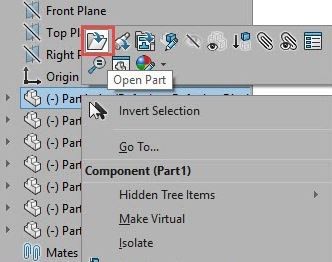 FeatureWorks splash screen will appear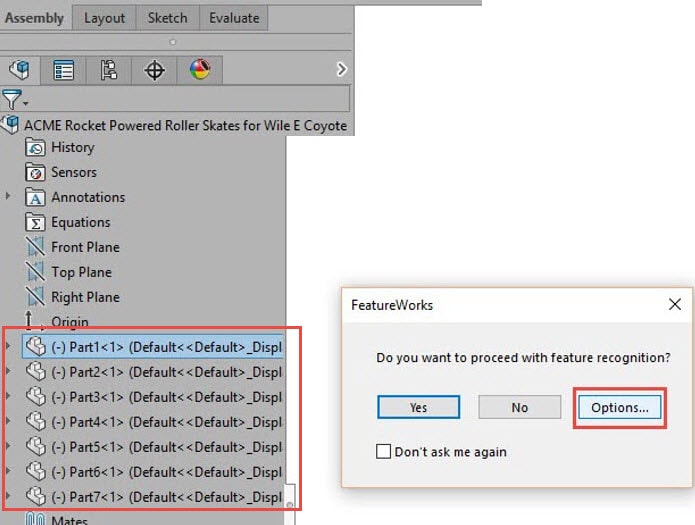 Select OPTIONS button, select radio button OVERWRITE EXISTING FILE, click OK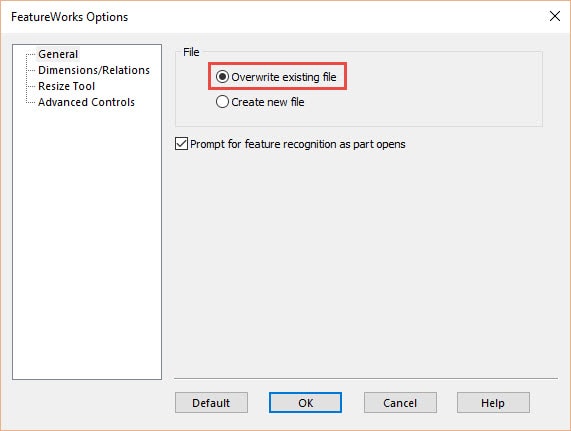 Select YES on the splash screen to begin FeatureWorks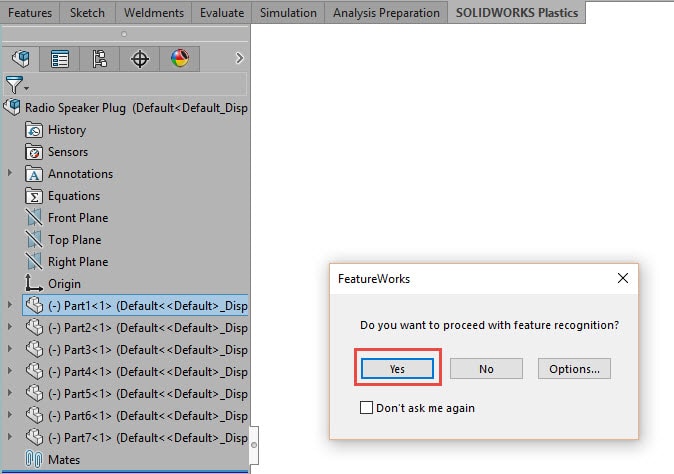 Select your desired options for FeatureWorks to recognize. Click the green check mark to accept and let FeatureWorks do its thing


Your result for Part1, there will be a list of individual features in the Part1 Feature Tree
Rename part files as more relevant part names/numbers if so desired.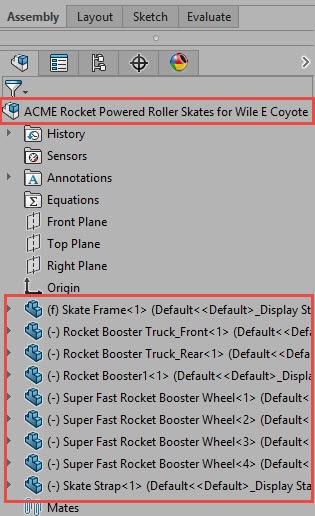 I hope this helps make you more efficient.
Don Glaske – Sr. Application Engineer
Computer Aided Technology
---
Interested in Learning More About SOLIDWORKS Design?
CATI offers a variety of introductory and advanced training courses that are available both in-person and online to fit around your busy schedule. Schedule your training today!
View All SOLIDWORKS Design Training >>