How to Request a License for the SOLIDWORKS Document Manager API
If you are unfamiliar, the Document Manager API's will provide many useful functions for accessing SOLIDWORKS files without having to open them in SOLIDWORKS. This makes running your applications very fast. In addition, it will not use up a license of SOLIDWORKS. It is especially useful for manipulating custom properties, file relationships, or accessing 2D file previews.
License keys for the Document Manager are provided directly by SOLIDWORKS. To get one, you must login to the SOLIDWORKS Customer Portal.
If you haven't already, you will need to create an account and register your SOLIDWORKS serial number. The registered serial number must be on subscription to be granted a Document Manager API license key.
After logging in, click on 'API Support' on the main page as shown below: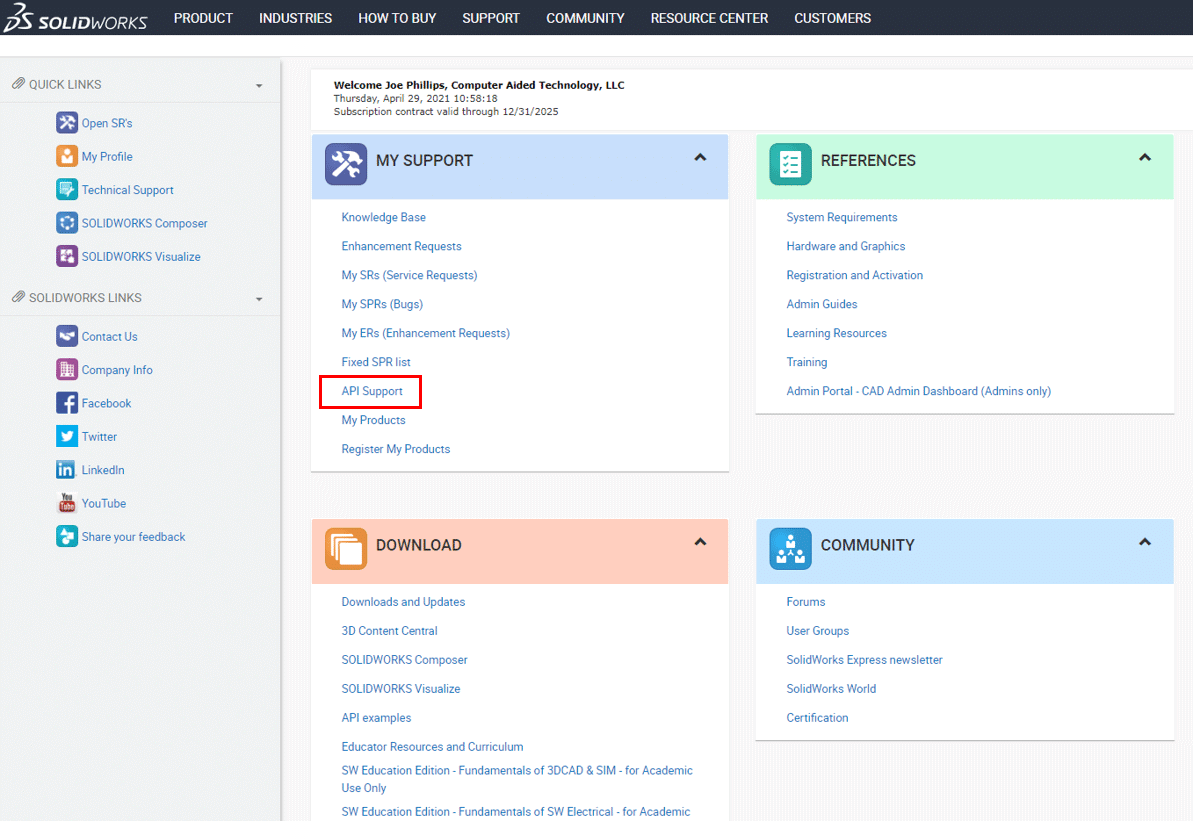 This will take you to the API Support page.
Click on the link, "Document Manager Key Request".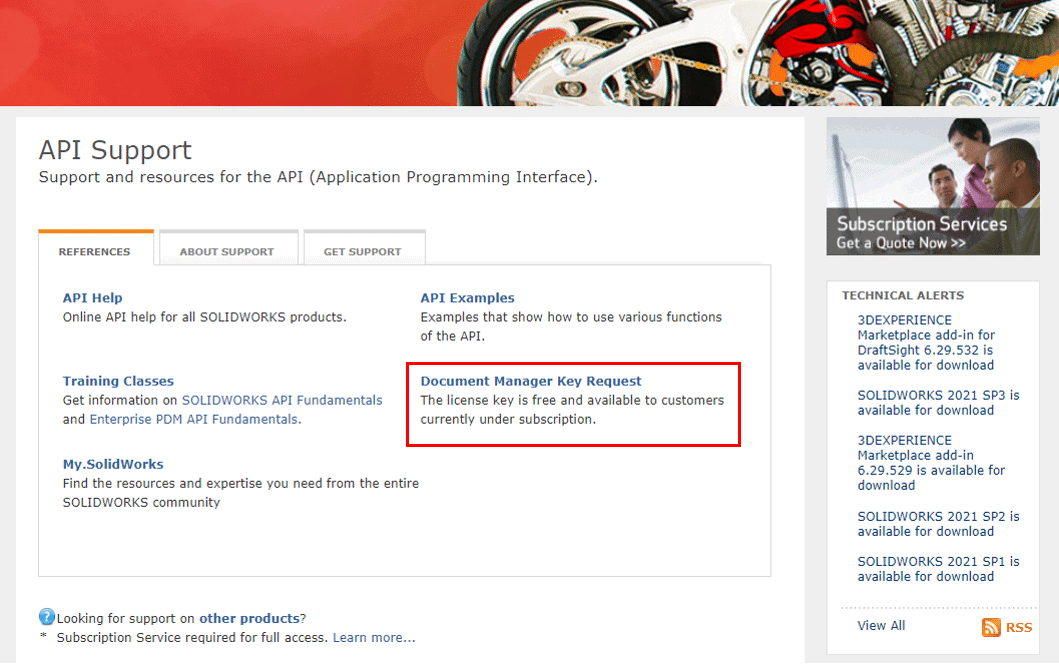 Then, click on the link to request a new license.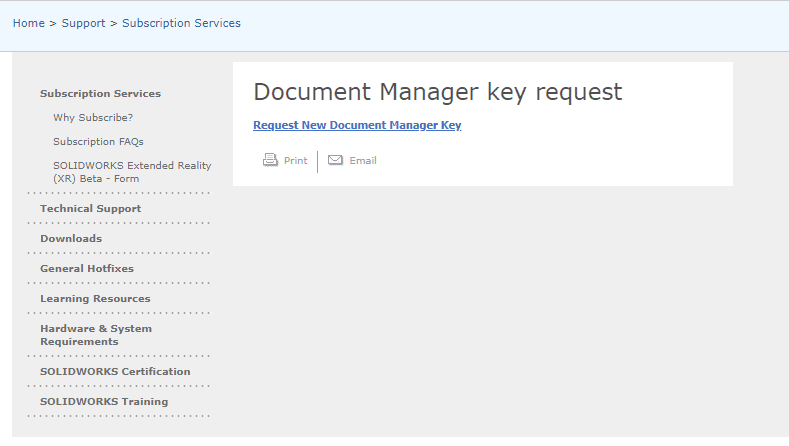 A window will pop-up asking you several questions.
Fill out your personal information. Then accept the license agreement and click Submit.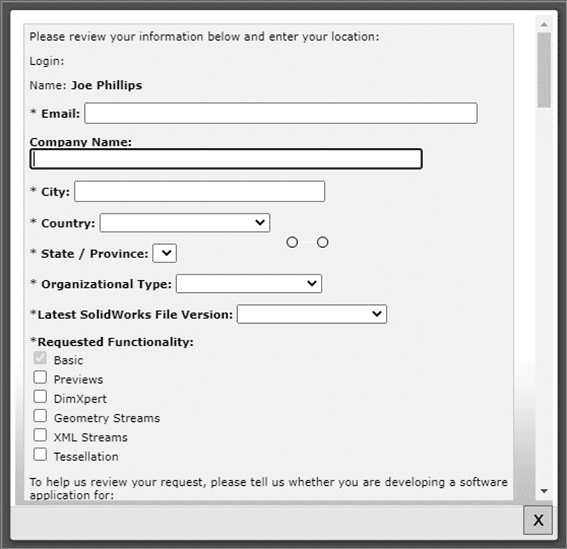 You're done! Just wait for a license to get e-mailed to you. Note, it could take several days so plan ahead!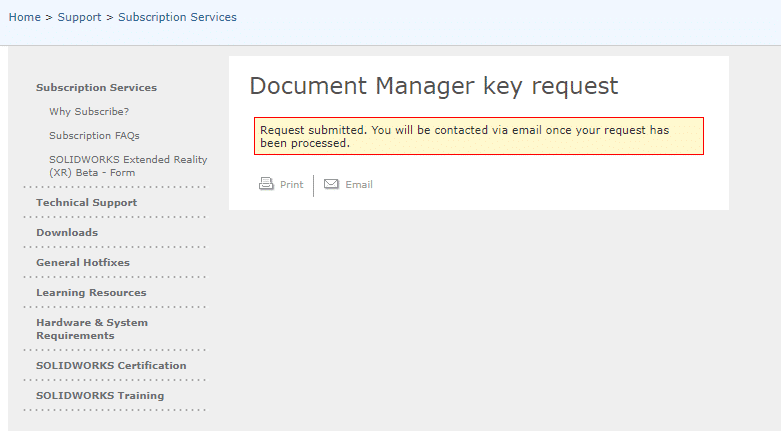 When you receive the license, it will need to be installed. Use this link to the online help files if you need guidance doing that. If you don't receive your license, you can recheck the website and if one has been generated, you can have it resent.

If you are interested in learning more about SOLIDWORKS API or the document API specifically, check out our API class or reach out to your account manager for more information!
Joe Phillips
Application Engineer
Computer Aided Technology, Inc.