How to View SOLIDWORKS Files in Virtual Reality Using eDrawings 2019
During the SOLIDWORKS 2019 Launch event, the director of eDrawings Applications announced Extended Reality would be in eDrawings 2019. Virtual Reality (VR), Augmented Reality (AR), and Mixed Reality, (MR) have been combined in what SOLIDWORKS calls XR, Extended Reality. We have been getting some support calls asking about this new technology and questions about how to get eDrawings Virtual Reality (VR) to work.
Well, first of all, the new direct VR mode in eDrawings 2019 is available beginning with eDrawings 2019 SP1.0. Let's take a closer look at the eDrawings 2019 SP1.0 Release Notes. (Help pull down menu, eDrawings Release Notes).
Virtual Reality (VR) is supported in eDrawings Professional as beta functionality on computers with Microsoft Windows 10 and later. With HTC Vive devices, you can walk around the model and pick up components for closer investigation. You can also place the model in sky and floor environments.
So, as of right now, this new technology is still in beta, which means you have to jump through a few hoops to get it to work. Please refer to the release notes for the one-time setup instructions, as the Open in VR option is not turned on by default.

The release notes for eDrawings 2019 SP2.0 gives us the list of prerequisite software as well as recommended and supported hardware. The biggest one being that this only works with Windows 10, HTC Vive, and SOLIDWORKS files only. Support for other hardware is going to come later.
eDrawings 2019 Open in VR Option
So, all you have to do is say File > Open in VR and are able to see your SOLIDWORKS file in virtual reality using a VR headset.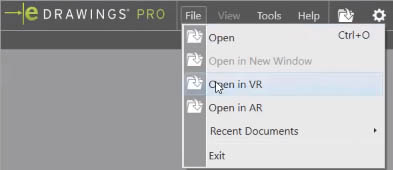 eDrawings Extended Reality lets you see your files in 1:1 scale. You can see them up close. You can go around your assembly and even move parts around using your VR Controller.
Alex Worsfold, a Computer Aided Technology (CATI) Application Engineer, has released an awesome hands-on look at this exciting new technology in eDrawings 2019. It is a must watch: Experience virtual prototypes in Virtual Reality with SOLIDWORKS eDrawings 2019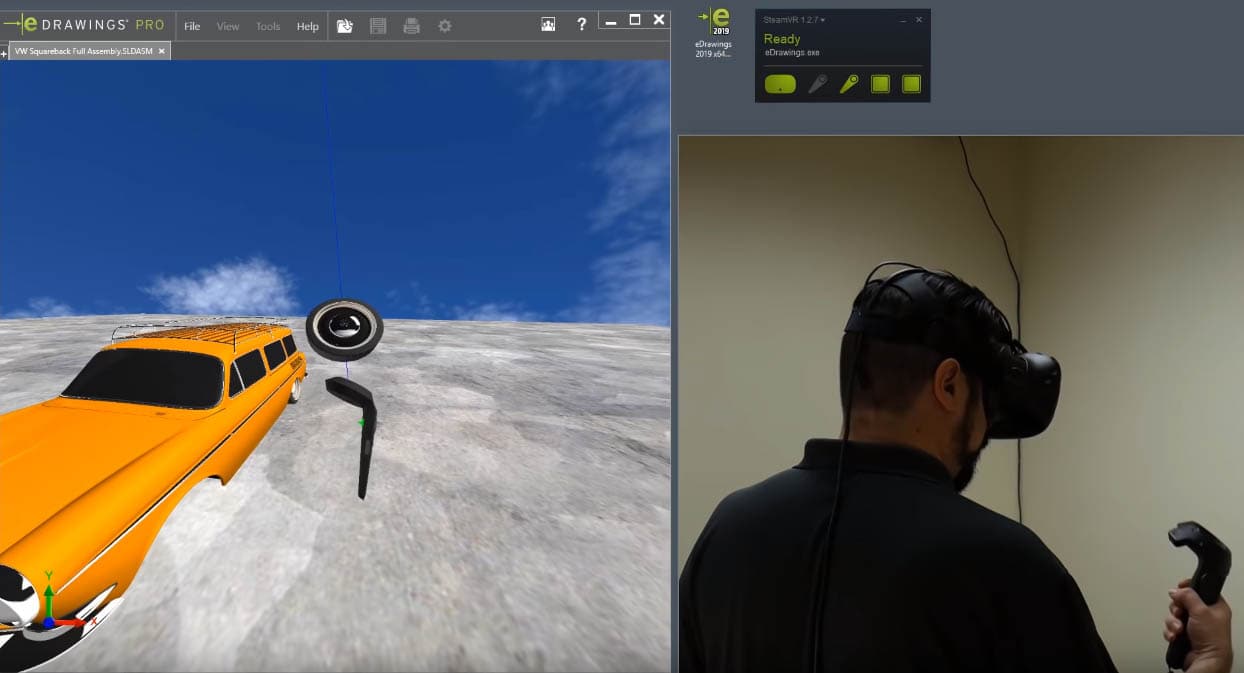 Neil Bucalo
CATI Support Engineer
Computer Aided Technology, LLC