Illinois State Archaeological Survey Captures Intricate Artifacts with Artec 3D Scanner
The Illinois State Archaeological Survey (ISAS) studies the state's archaeological heritage, helping to protect, preserve and interpret irreplaceable and non-renewable resources to encourage and promote sustainable development. An integral part of ISAS's mission includes field and laboratory research projects, as well as the curation of extensive, museum-quality archaeological collections that include artifacts from over 3,000 Illinois sites.
Artifact Curation Drives 3D Scanner Search
ISAS actively partners with public interest organizations to preserve archaeological sites in conservation areas and parks and works with Illinois businesses to aid in incorporating heritage management and preservation into sustainable economic development. Often, the organization has access to artifacts only for a limited time, such as during on-site visits to museums or private collectors.
"We don't have a museum front end and wanted to make our collections more accessible to the public," said John Lambert, Archaeological Spatial Analyst with Illinois State Archaeological Survey. "We kicked off a search for a solution to support our curation efforts, allowing us to scan, preserve and analyze pieces, and print replicas as desired."
Scanned and curated items would be highlighted via the organization's website and shared internally with employees, as well as archaeologists and researchers who aren't able to travel to Illinois.
"Being able to share 3D models with the public also would serve as an important outreach tool for ISAS, encouraging other private collectors to donate and share artifacts, knowing their prized archeological possessions will be seen," said Lambert.
High Resolution and Portability Top Requirements List
ISAS often works with artifacts that are extremely fragile and have intricate details, such as pottery, stone tools, and carved stone figurines. Therefore, a 3D scanner with very high resolution was a must-have, allowing employees to create a quick, textured and accurate scan of surface areas that captured intricate details.
"Surface resolution was a top priority as many of our resources have an incredibly fine texture and surface details, which needed to be accurately captured," said Lambert. "We also needed to be able to scan objects across a range of sizes — both indoors and in the field — which bumped several solutions off the shortlist due to size restrictions."
With ISAS employees conducting archeological work at field stations throughout the state, portability was also a top requirement. The scanner of choice had to provide the flexibility to be taken anywhere, capturing objects at any location throughout the year.
Limitless Possibilities with Artec Space Spider
ISAS evaluated a number of 3D scanner solutions, reading product reviews and conducting demos in-house and at other labs on the University of Illinois campus. Working with Fisher Unitech, the organization ultimately selected the Artec Space Spider, a high-resolution 3D handheld scanner, with the product standing apart due to scanning quality, including speed and resolution.
"We were impressed with the ease of use of the Artec 3D scanner, combined with its ability to capture small objects or intricate details of large items with accuracy and high-quality photographic texture," said Lambert.
Originally developed to spec for the International Space Station, the next-generation 3D scanner features powerful temperature stabilization and high-grade electronics. This allows the scanner to reach maximum accuracy in three minutes and also ensures the accuracy rate of the device is not affected by fluctuations in environmental conditions.
"We often have objects that are flat with thin edges, such as arrow points and spear points, and other scanners we've used struggle with that type of geometry. The Artec Space Spider performed extremely well on these items, which opens up new opportunities to quickly capture, analyze, and distribute 3D data and models" said Lambert.
Capturing the Details of Striking Finds
Surface resolution matters for everything ISAS does with the scanner. Pottery is often decorated with fine decorations using little pieces of cordage or other materials, and stone tools can have flake scars that are a millimeter or smaller. For individuals who study stone tools, being able to see this type of detail is critical to understanding how the tools were manufactured, what strategies were used to make the piece and how they were resharpened as tools were used and maintained.
The Artec 3D scanner has been used to document numerous archeological pieces with intricate details. This includes a beaver effigy ceramic vessel from St. Clair County, Illinois, which was created during the Mississippian Period during A.D. 1050-1400. And, a turkey call made from two pieces of turkey wing bone 10,000 years ago — the oldest example of this type of hunting technology documented anywhere in the world.
"Using the Artec 3D scanner is very straightforward, whether in our lab, at museums, at private collectors' shows or in the field," said Lambert. "Plus, the scans are then easy to access and download, allowing researchers and collectors to share them with a broader audience."
Artec Space Spider in Action
The portability of the Artec 3D scanner was put to the test during an ISAS field expedition to capture and preserve ancient petroglyphs. With the scanner in a backpack, along with a portable table, laptop and battery, a team of archeologists hiked to the top of a bluff overlooking the Mississippi River.
At risk from erosion, urban development and damage by looters, the team wanted to capture the petroglyphs which were pecked and ground into the limestone boulders between A.D. 1050-1400, in the event that the irreplaceable resource should be lost forever. However, petroglyphs are traditionally very hard to photograph and replicate in true form.
With the scanner, the team captured extremely detailed geometric data and photography to create 3D models of the site's petroglyphs, which will serve as a digital record and make the site more accessible to scientists and the public.
"ISAS has been very happy with the portability and precision of the Artec 3D scanner, as well as the support we've received from Fisher Unitech," said Lambert. "We've gotten an overwhelmingly positive response from the collector community and other archaeologists, and have really just started to tap the potential for archaeological research and outreach to the public."
Caption Descriptions
Figure 1 & 2: ISAS archaeologists used the Artec Space Spider 3D scanner, a laptop, and a portable battery pack to recreate the details of a hand petroglyph from a rock shelter overlooking the Mississippi River in Monroe County, Illinois. Photo by Steve Boles and John Lambert
Figure 3: Beaver effigy ceramic vessel from St. Clair County, Illinois. This pot was created during what archaeologists call the Mississippian Period, which spans the period AD 1050-1400. Photo by John Lambert.
Figure 4: This spear point preform from Warren County, Iowa is part of a cache of artifacts produced 13,000 years ago by Clovis hunter-gatherers—the earliest group of people to colonize North America after the end of the last ice age. The stone used to produced this spear point outcrops 200 km away in southeast Iowa and northeast Missouri. Photo by John Lambert
Figure 5: This carved stone figurine from Madison County, Illinois depicts a kneeling woman hoeing the back of a serpent, whose tail transforms into a squash vine that wraps around her back. The figurine was crafted during what archaeologists call the Mississippian Period, which span the period AD 1050 -1400. Photo by John Lambert
Related Articles
3D Scanning: What it is, Applications, & Cost
Ask an Expert: What is the Best 3D Scanner for Me?
Using 3D Scanners to Digitize Real-World Objects
About the Author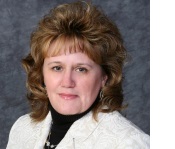 Lisa Hannon is a marketing manager at Fisher Unitech. She develops content for 3D printing topics that have an impact across all industries that are researching ways to maximize getting products to market faster as well as cost savings with 3D printing solutions. Lisa has worked as a marketing management professional since 1998, most recently with Stratasys.