Import DWG files into SOLIDWORKS Electrical Schematic
Import DWG files into SOLIDWORKS Electrical Schematic
Many times during a project design phase you have reference drawings or past projects that are in another file format that are needed in the current design. With SOLIDWORKS Electrical Schematic, you can import any file type into the project as a data file, but DWG files offer up a few more options in the Schematic tool. These DWG files can now be supporting documents or scheme drawings using the import DWG tool. If the DWG file contains symbols, attributes or even title blocks, the wizard tool allows you to associate them with a SOLIDWORKS Electrical title block or symbols.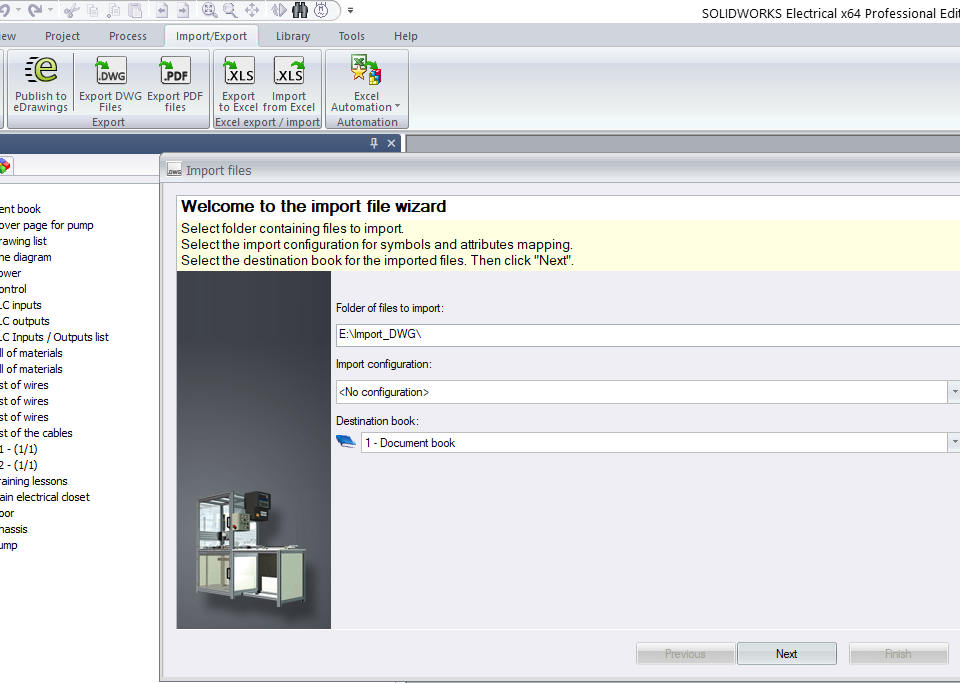 Upon opening the tool you are presented with steps, 7 in all, that will let you define the import. At the end of the process, it will ask you if you would like to save the choices you make into a configuration file. That configuration can then be used at the beginning to quickly repeat an import.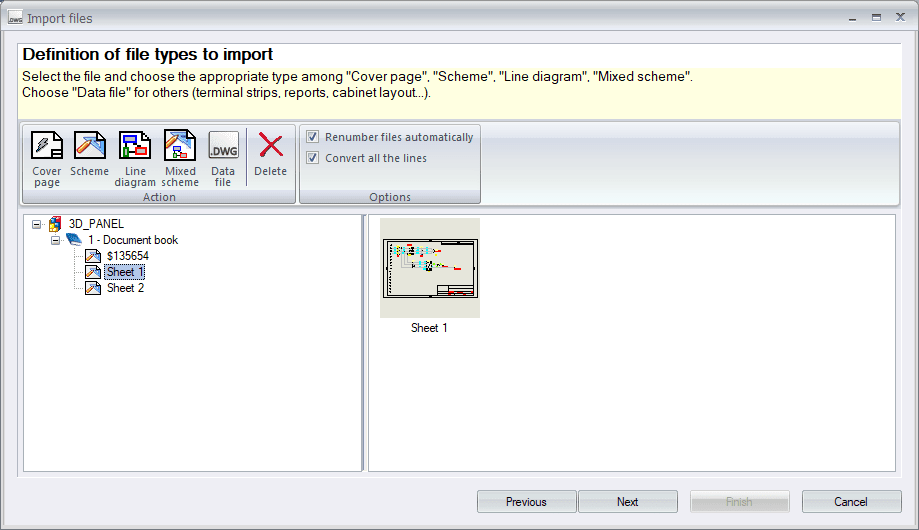 You can manage the type of drawing (cover page, line diagram, scheme drawing, mixed scheme, or data file) by selecting the drawing and clicking one of the icons. You can also delete files you do not wish to import.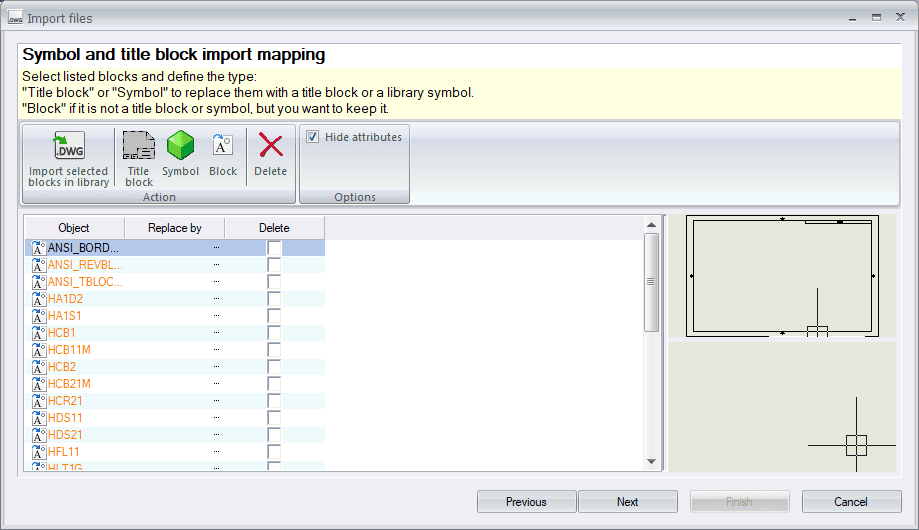 Now you are faced with attributes and blocks that you can match to scheme elements. You are able to use a two-step process to create a link between scheme and the title block attributes and on the symbol attributes.
Click the […] button in the Replace by column. The list of attributes is displayed, allowing you to select the corresponding SOLIDWORKS Electrical attribute.
As stated before, the last step in the wizard allows you to save the configuration of the import parameters. This configuration will then be available to use for a new import.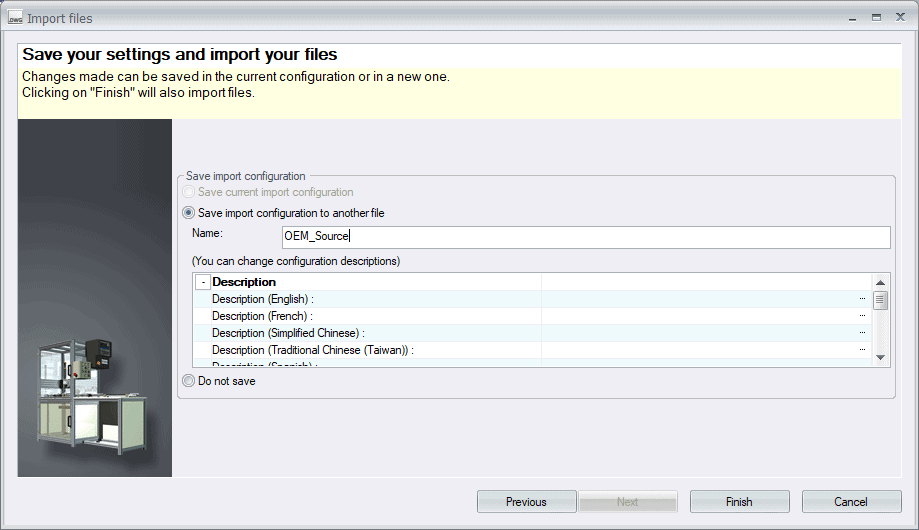 I have found good success with this tool by testing out a few different setups for the configurations before letting it run on a whole directory of drawings.
Corey Kubichka
Electrical Product Manager
Computer Aided Technology