Importing .DWG files into SOLIDWORKS: Part 1
Importing DWG files into SOLIDWORKS can be time-consuming and a bit tedious. This blog will offer you some basic pointers to help ease the importing and editing process.
Before importing your .dwg file, look at how many layers your file contains. Try to limit yourself to only the necessary layers. By limiting the layers imported into SOLIDWORKS you're also simplifying the drawing file you'll be creating and improving performance speed. You can use eDrawings to navigate through the different layers and figure out which layers contain the information you want to work with.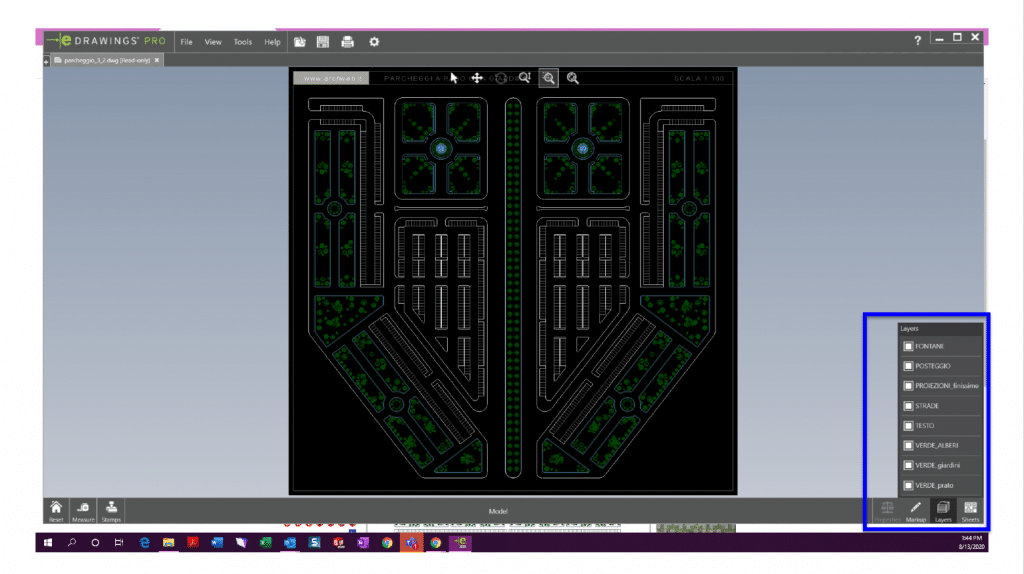 Once you've figured out which layers you'd like to work with you can start the importing process.
Open up Solidworks > File > Open > FileName.dwg after this you'll see this DXF/DWG Import dialog box.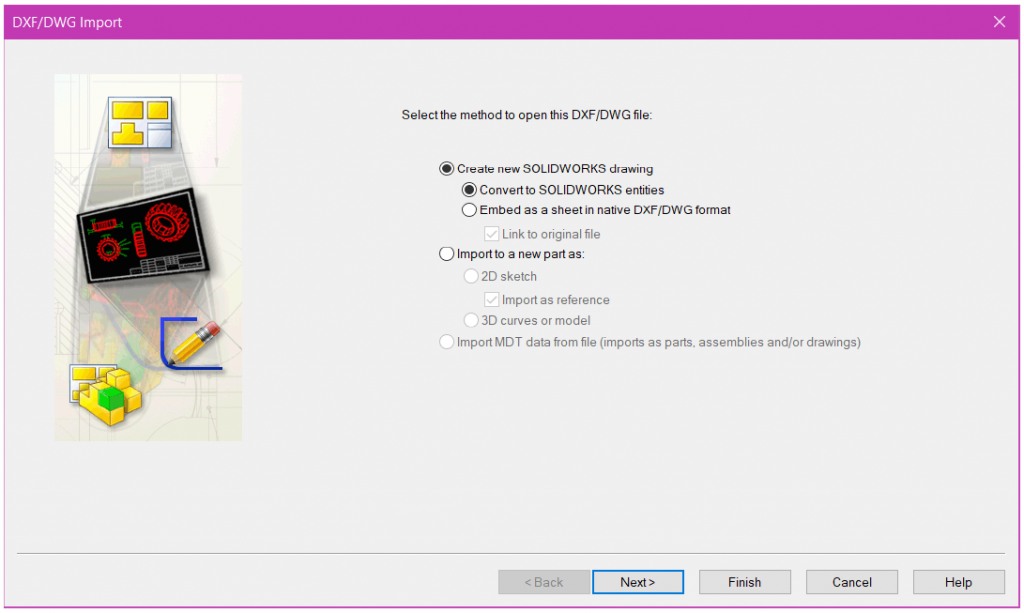 Since we are converting a .dwg file to a SOLIDWORKS drawing file you'll want to make the first 2 selections seen on the picture above. When everything is converted into SOLIDWORKS entities this will affect the overall performance of the drawing file. This usually creates a slow-performing file that can still be edited without crashing.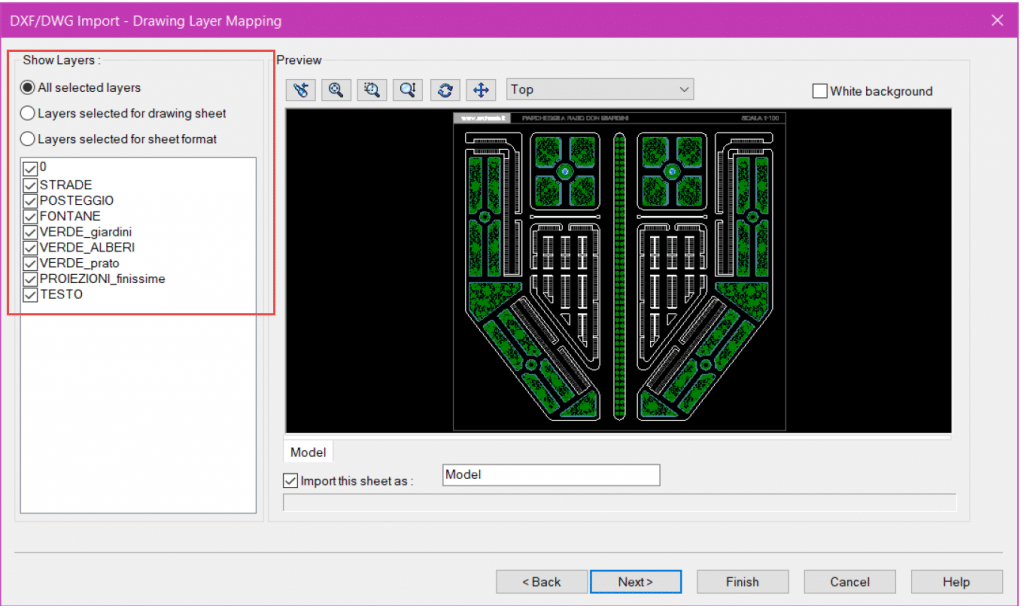 There are 3 options when it comes to "Showing" layers.
A.) All selected layers
B.) Layers selected for drawing sheets
Any layer you choose to include in a SOLIDWORKS drawing file will be converted into sketch entities. This will affect the performance time of loading and editing each drawing.
C.) Layers selected for Sheet formats
Choose the layer that includes a title block, if you have one, or anything that could be included at the sheet format level.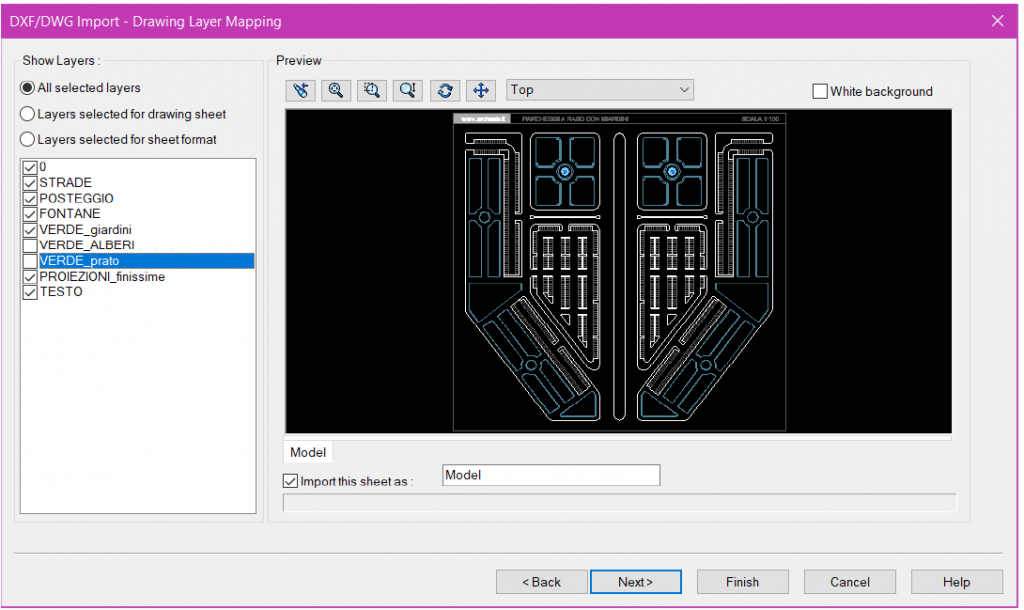 After choosing the correct layers for your drawing sheet and/or format then we can select Next.
The next dialogue screen allows you to position your imported sketch on the drawing sheet by clicking and dragging the sketch to the desire position or by typing coordinates in the Geometry Positioning.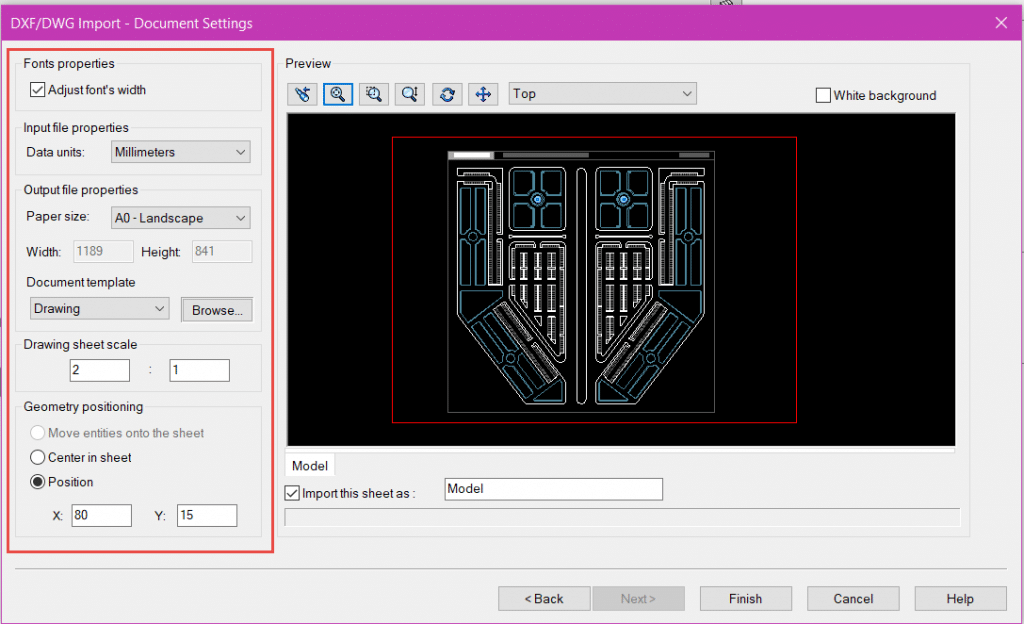 Correcting the Paper size, Drawing sheet scale, and the Geometry positioning will affect where your imported sketch is located on the Solidworks drawing sheet and then you can select Finish to move on to the editing process. The editing process will be covered in part 2 of this blog.
Sara Hollett
Application Engineer
Computer Aided Technology, Inc.