Improving Design Cycle Times & Collaboration with Mechanical and Electrical Design Software
Creating well-designed electrical systems take time, skill, and strong communication between mechanical and electrical engineers; unfortunately, the design process doesn't always flow as smoothly as we'd like. Waiting on another person to give feedback and make improvements can quickly become frustrating, and even the best communicators can forget details as designs pass from person to person. Seemingly minor oversights and bottlenecks in productivity can become lengthy design cycles that put projects behind schedule.
One way to avoid these potential pitfalls is through the use of electrical design software, like SOLIDWORKS Electrical, that improves ECAD and MCAD collaboration through intuitive tools and features.
Simplify Design Cycles
Electrical design has become increasingly complicated as time goes on. While these advancements have helped drive innovation forward, they have also made the initial design process more complex for engineers. Fortunately, electrical design software has kept pace with these changes and introduced new features that help speed up the design cycle, such as:
shortcuts like "intelligent cut and paste," easily accessible "favorite" components, and the ability to reuse existing designs;

automated reporting and design elements, such as terminal drawing creation

a library database of ready-made parts (

SOLIDWORKS Electrical Professional

has more than half a million!)
Removing some of the more manual design aspects allows engineers to streamline their workflow and get to market faster, but these changes don't operate in a vacuum. In order to be as effective as possible, design changes must be clearly communicated across teams.
Improve Collaboration
Collaboration between ECAD and MCAD domains are critical to keeping designs running smoothly and reducing errors. Multiple prototypes and frequent changes to board design are to be expected, but miscommunication can be costly — and even the most communicative teams can let details slip through the cracks.
Technology like electrical design software has made it easier than ever before to manage the design process across groups; SOLIDWORKS Electrical Professional, for example, bi-directionally syncs 2D and 3D designs in real time, ensuring that engineers are working on the most up-to-date project version. Users can leverage tools like design commenting and revision management to keep everyone on the same page, as well as design resolution checks to reduce errors.
These features keep the lines of communication open between teams and takes the guesswork out of design changes. Engineers are able to work concurrently and enhance their productivity by keeping both ECAD and MCAD work within the same group.
Implications for Electrical Design
By incorporating electrical design software into their workflow, engineers from both the electrical and mechanical disciplines can more easily build, edit and share their work for faster and more collaborative design experience. This helps reduce errors and get products to market faster.

Related Articles
Improve Communication and Boost Productivity with Circuit Board Design Software
Smart Products & Design for the Internet of Things
Enable Collaboration & Streamline Workflow with SOLIDWORKS Electrical Training
About the Author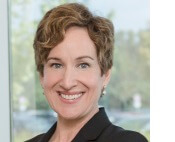 Christa Prokos is a marketing manager at Fisher Unitech. She researches and writes about the latest business trends and technologies impacting manufacturers, including 3D printing, SOLIDWORKS 3D CAD design and product data management tools, product lifecycle management, virtual reality, and the Internet of Things. Christa has worked as a high tech marketing and communications professional since 2000.