Improving SOLIDWORKS Assembly Mating with Component Preview Window
Mating your components into place is an important step in creating your SOLIDWORKS assemblies. This can be a simple process, but it can also get tough and be time consuming, as your assemblies get larger. Being able to efficiently add mates can really help you save time when creating your assemblies, and SOLIDWORKS has many tools to help do just that. In this blog, we are going to look at one of those tools: Component Preview Window. Let us look at a scenario where it can come in handy.
Have you ever been in the situation where you need to add a mate to a component, but you just cannot get to the selection you need (possibly because the component already has other mates restricting its movement)? Tools like 'Select Other' are certainly beneficial in this case. However, another option is the Component Preview Window. This will open the component in a separate window, to make the selection you need easier, and it is a simple process.
First, simply select the component (or multiple components or sub-assemblies), either from the graphics area or FeatureManager Design Tree. As usual, you can access the command through the drop-down menus or the command search (must pre-select first), but the easiest way is through the context menu.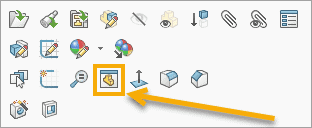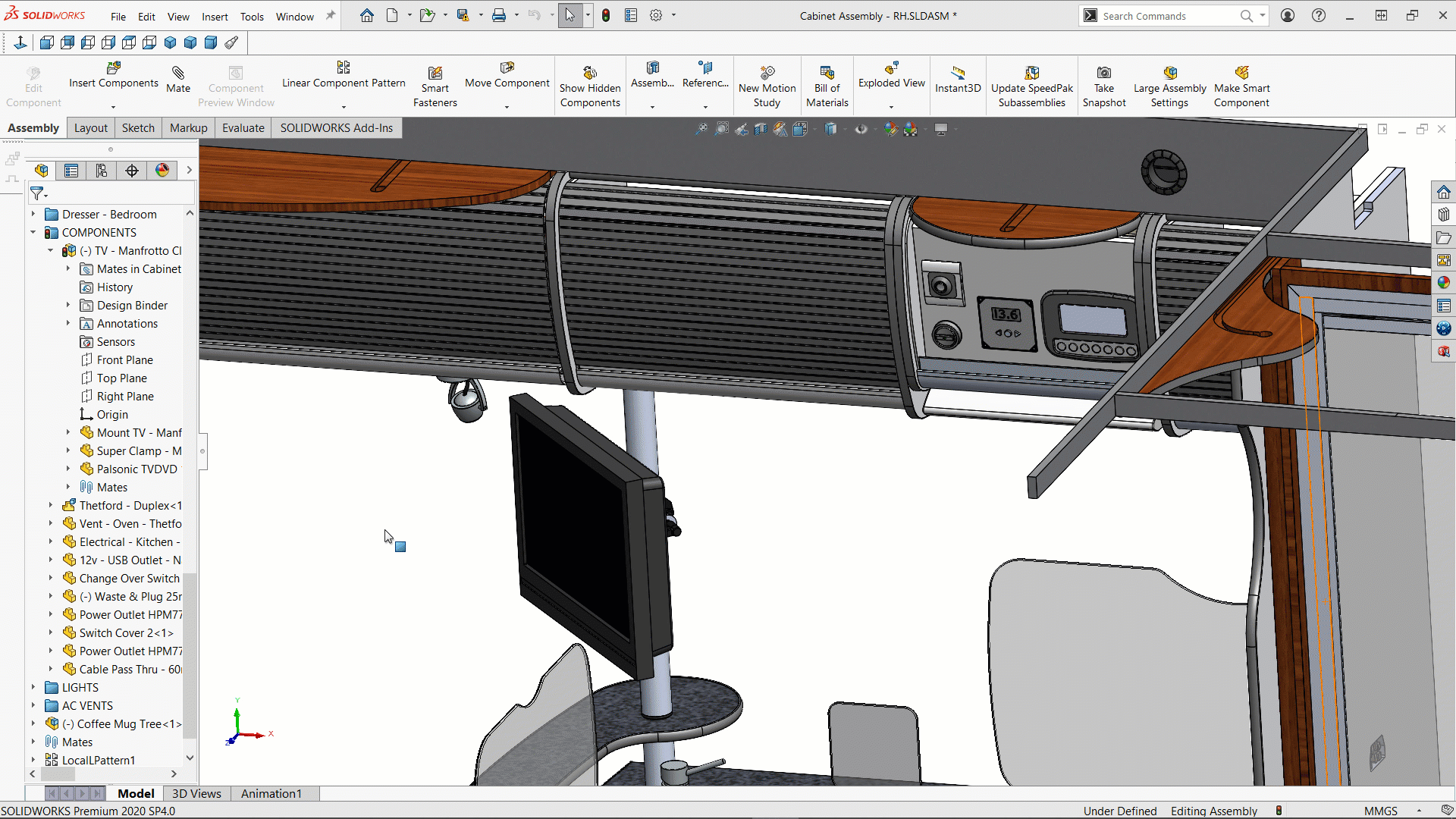 After making the selection, the screen splits and your selected component(s) appear in a separate window. Here, you can manipulate the component free of the assembly, allowing you to easily make your selections.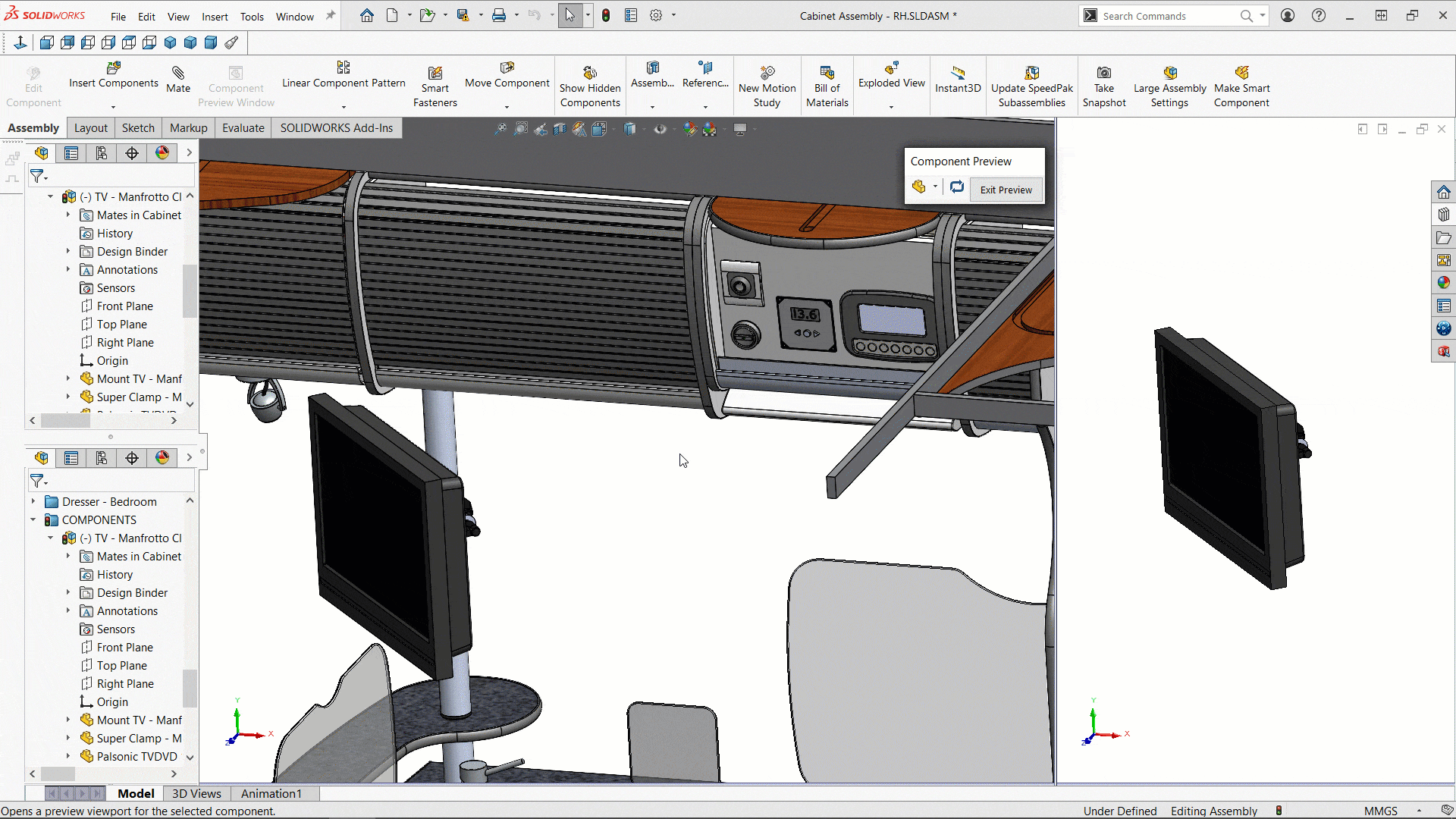 There is also a Component Preview menu bar that pops up, giving you a few options to help making your navigation easier, depending on your needs.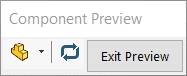 The drop down menu allows you to change the display style of the components you selected, in the assembly window. The 'blue arrows' allows you to synchronize the Component Preview Window with the assembly window.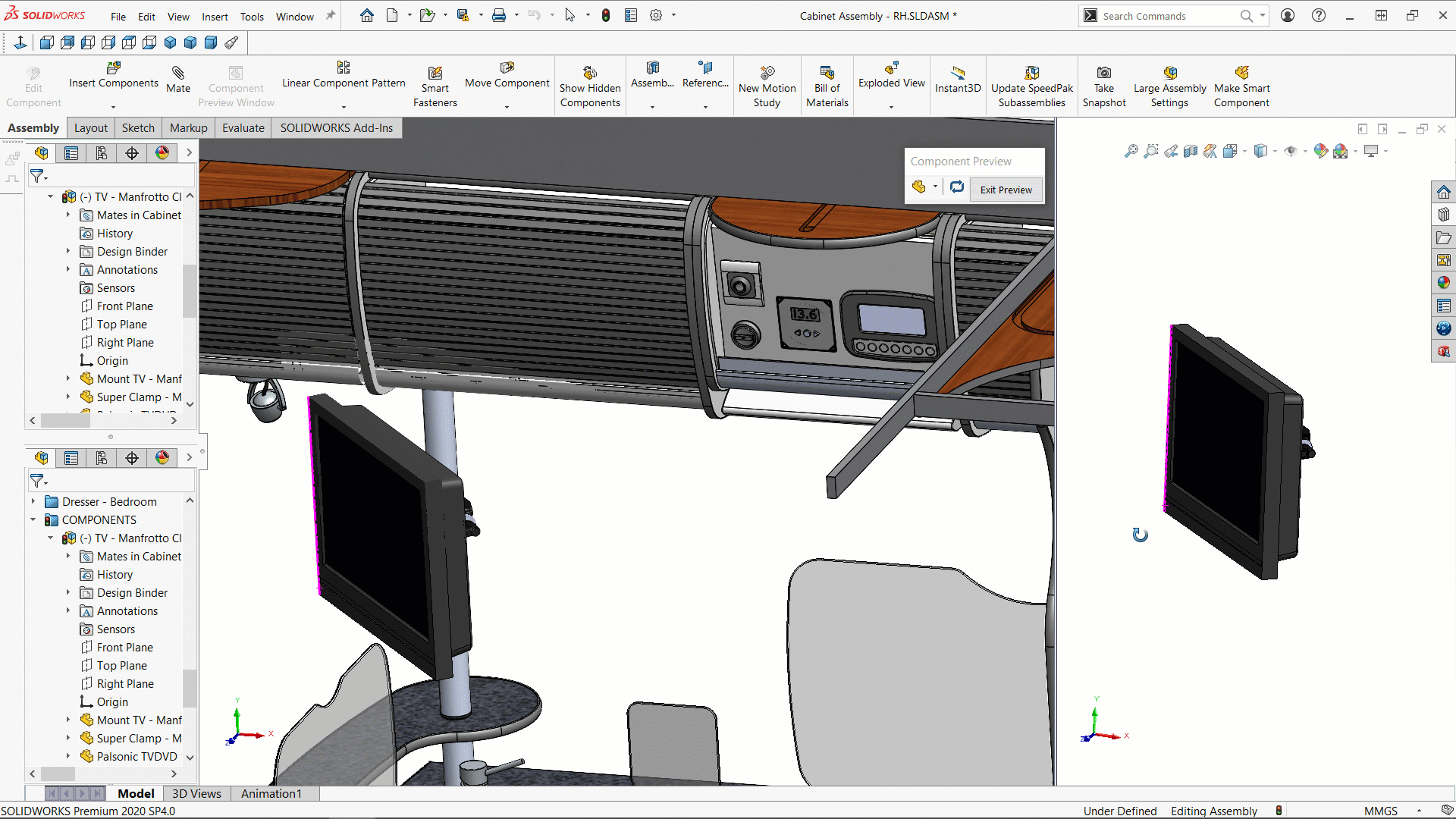 As you make the selections in the component preview window, it acts just as if they were selected in the actual assembly. Then, using your best practices for mating, you can easily apply the appropriate mate to those hard to reach selections.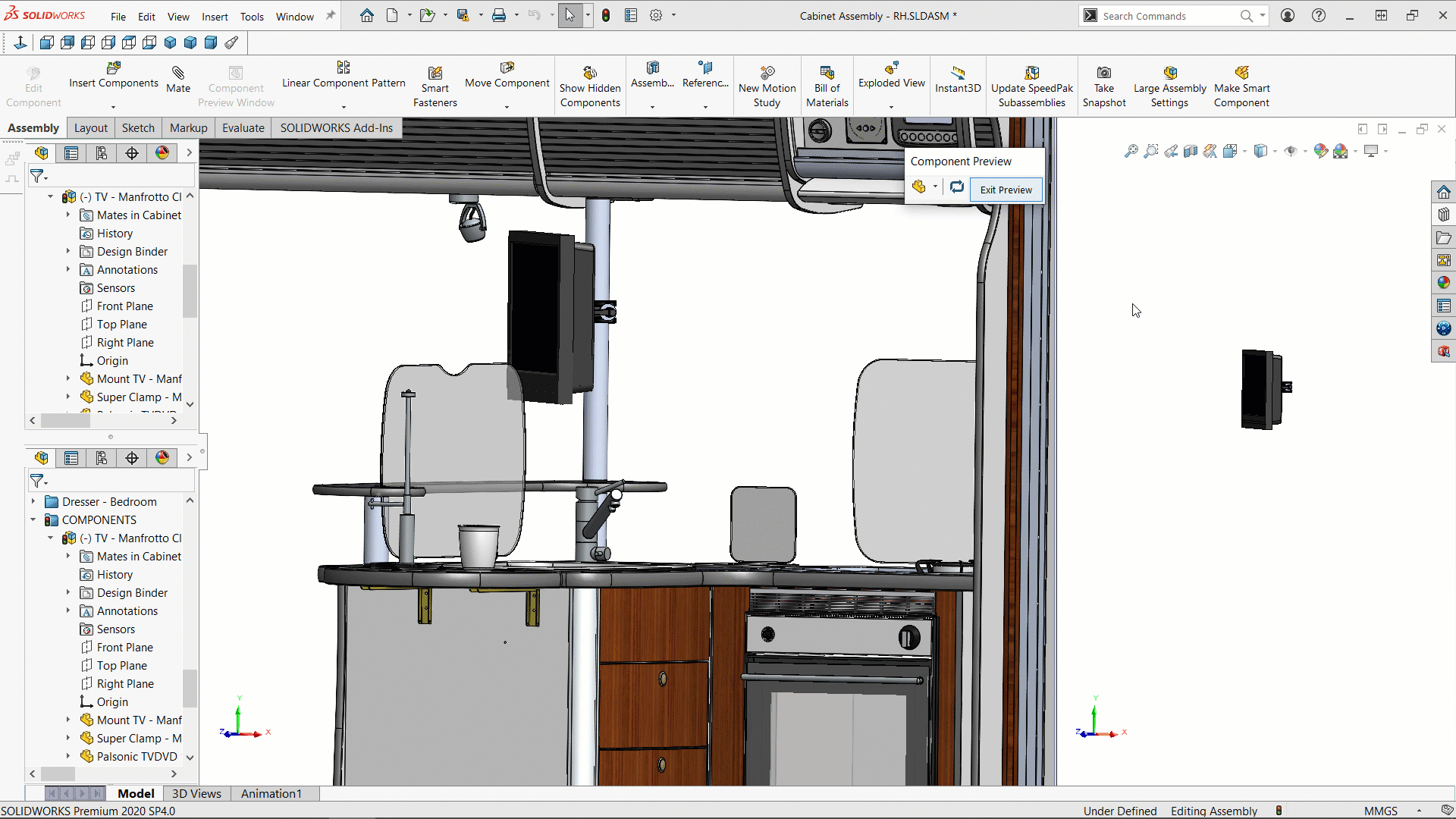 Hopefully this will help you next time you find yourself in a similar predicament. As always, please reach out to us if you have any questions.
Ryan Field
Sr. Application Engineer
Computer Aided Technology