Increasing Performance in SOLIDWORKS Patterns
CATI's monthly contribution to the SOLIDWORKS Blog was posted earlier this week. This month I chose to write about how to increase performance in SOLIDWORKS patterns. The article is based upon a support call and details the different options that you can use when creating patterns and the overall effect on rebuild time or your file. In our sample part we were able to cut our rebuild time from 108 seconds to 12 seconds.
To view the article use the link below.
http://blogs.solidworks.com/solidworksblog/2012/09/increasing-performance-in-solidworks-patterns.html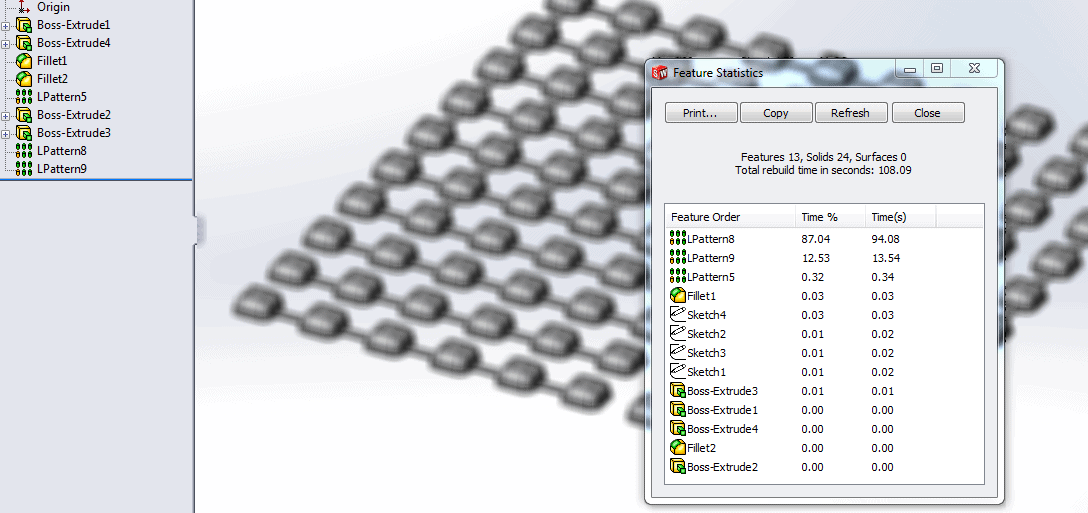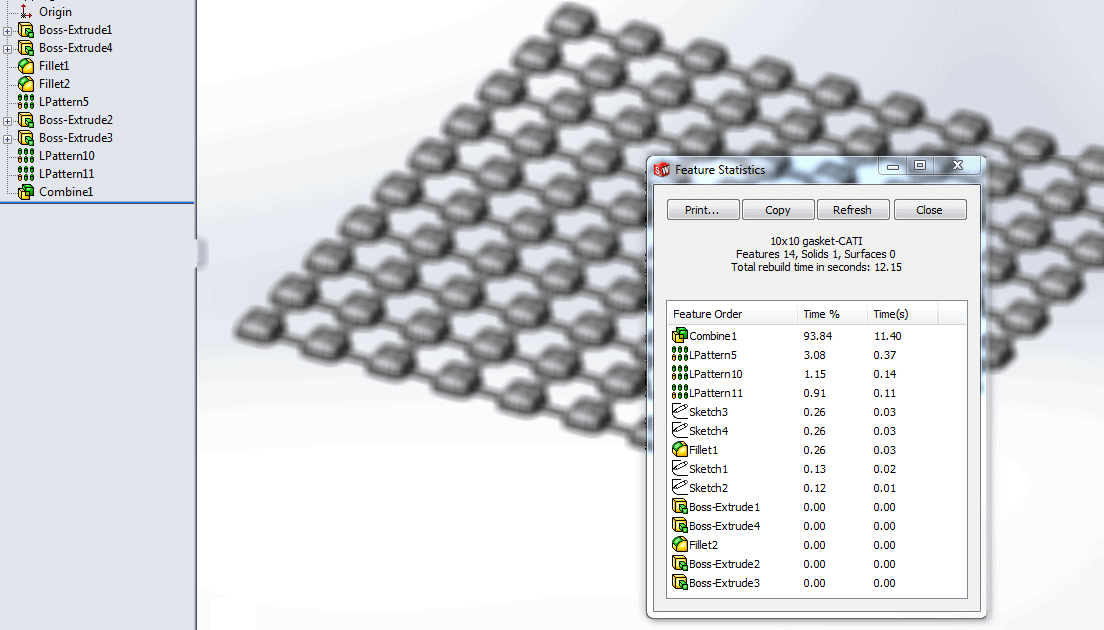 Thanks for viewing
Josh Altergott
CATI Support Manager