Industrial Magnetics Drawn to DriveWorks to Enhance Automation Journey with SOLIDWORKS
Headquartered in Boyne City, Michigan, Industrial Magnetics, Inc. (IMI) is a leading provider of permanent magnets and electromagnets for work holding, lifting, fixturing, conveying and magnetic separation. The company specializes in providing personalized service, innovative solutions, and custom fabrication — designing, engineering and manufacturing industrial-grade magnetic products to meet customers' specific requirements.
Maintaining Continuity for Custom Design Projects
A significant piece of IMI's business is creating custom products per customer requests. With hundreds, and in some cases, thousands of legacy models, keeping pace with design changes to support these customizations while maintaining the desired pace for standard product releases proved challenging.
For example, the company's Tramp Metal Group produces magnetic separator solutions that remove metal contaminants — widely used within the food industry and other markets to improve product purity and protect processing equipment from damage. This group wanted the ability to more easily build off of pack-and-go's of existing assemblies to further reduce design time.
"We pride ourselves on building just about anything to meet a customer's needs and we're looking for efficiency improvements to work smarter and faster," said David Dewey, Engineer with Industrial Magnetics. "We wanted built-in continuity for both new design and traditional modeling practices, allowing us to more easily leverage existing parts and designs to turn around custom products quickly."
Leaning on a Comprehensive Design Automation Platform
Already using SOLIDWORKS 3D CAD software provided by Fisher Unitech, IMI wanted to take an integrated approach to improve operations, with tools to accelerate product development, reduce the cost of custom designs and orders, enhance product quality and provide fast responses to customer requests.
The company turned to Fisher Unitech to deploy DriveWorks, a powerful design automation solution that is a SOLIDWORKS add-on and stand alone, data automation solution. DriveWorks allows users to quickly and easily create and configure custom products inside SOLIDWORKS.
DriveWorks would serve as the company's "automation operating system" for tasks ranging from the creation of 3D models and detailed drawings to the generation of quotes and even Bills of Materials for manufacturing.
"Fisher Unitech was instrumental in helping us get this project off the ground," said Dewey. "Their technical team had the ability to shift from the minutia of clarifying product specifications, to helping us navigate the culture change of this deployment, showing an impressive range of skills and support."
Automating Away the Mundane
IMI is a middle market, privately-held corporation, which has cultivated a culture that values and supports the talents of its employees. The company recognizes that tapping into the creativity of its staff plays a key role in maintaining the company's success — supporting a trajectory of 10 percent year-over-year revenue growth.
"The combination of DriveWorks and SOLIDWORKS allows us the automation to work smarter — reducing repetition and monotonous tasks," said Dewey. "This creates more time for employees to focus on innovative, fun tasks, eliminating mundane distractions and keeping staff challenged and engaged."
Dramatically Decreasing Modeling Time
For the three product platforms that IMI has automated with DriveWorks and SOLIDWORKS, the company has seen significant reductions in modeling time. Prior to DriveWorks, a prospect would receive a generic product picture or text description, followed by a request for engineering to create a full-blown drawing — a tedious and manual process. Today, IMI can quickly create simplified, representational models that go out with the quote or can be shown from different angles during configuration. This provides the prospect with A) ample visual details, B) specific configurations and special transitions, and C) functional and operational positions representing how the product performs.
"Customers can now see exactly what was configured and what they will receive, long before engineering has to sink the time in to generate a complete model with full production details," said Dewey.
Reducing a Four Minute Task to One Click
With DriveWorks at the core, the company has integrated its CRM and ERP system, creating a centralized platform to support day-to-day operations.
"Everyone in the process stream — customers, sales, engineering and manufacturing — can now see the same information," said Dewey. "DriveWorks serves as the interface to all our business systems, tools, models, terminology and users."

As a result of the integration of DriveWorks and SOLIDWORKS with the company's ERP system, IMI cut the task of creating a Bill of Materials down to a single click from within SOLIDWORKS — a step that used to take up to four minutes and was conducted by all eight engineers multiple times per day. Now, the process is automated, adding in extra layers of error checking and streamlining the steps to eliminate manual intervention.
Moving Beyond Engineering with DriveWorks
IMI was one of the first customers to use the CPQ configurator solution within DriveWorks, providing the company with the ability to more effectively configure, price and quote custom projects and determine customer-specific pricing. CPQ was integrated into the company's entire workflow — even replacing their quoting system by supporting initial requests for quotes all the way through to shipped products.
"The use of CPQ expanded our DriveWorks implementation beyond engineering, allowing us to be more consistent with customer interactions by standardizing our terminology, pricing and quote presentation," said Dewey. Critical to this implementation was our internal DriveWorks team who specialize in Marketing, Sales, Information Technology, Manufacturing and Engineering.
Expanding Automation Company-Wide
IMI's long-term goal is to expand its use of DriveWorks and SOLIDWORKS, adding more users along the way — looking for opportunities to automate mundane or error-prone processes within engineering, marketing, sales and management.
"Our team at Fisher Unitech said to think of DriveWorks not as an app, but as a development environment," said Dewey. "Our company has embraced that philosophy, giving us the power and freedom to create tools that help us work better and smarter across the board. And, we're just getting started."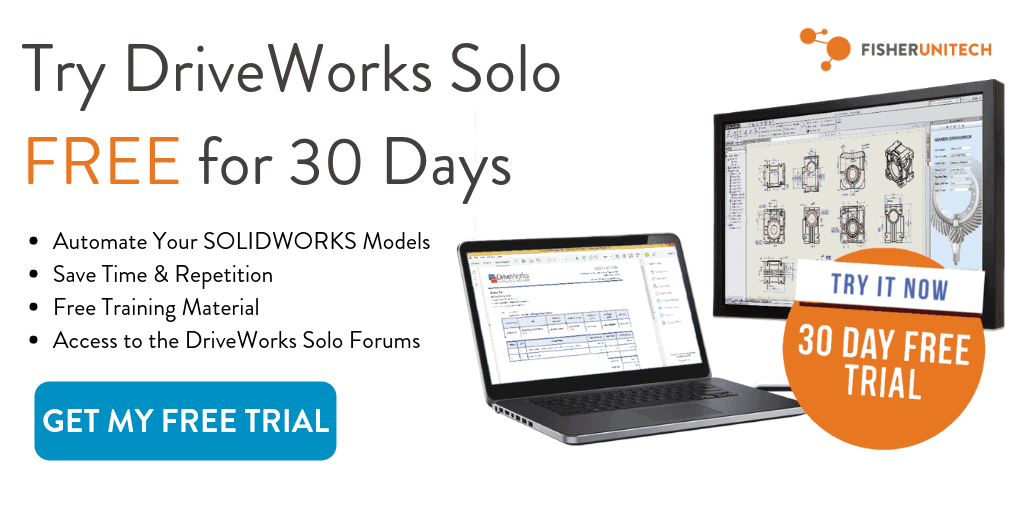 Related Articles
Maxed Out? Declutter Your Configurations and Equations with DriveWorks Solo
Design Automation Tools: Finding Value for Your Business
DriveWorks Solo Demonstration: Here's How it Works
About the Author

Christa Prokos is a marketing manager at Fisher Unitech. She researches and writes about the latest business trends and technologies impacting manufacturers, including 3D printing, SOLIDWORKS 3D CAD design and product data management tools, product lifecycle management, virtual reality, and the Internet of Things. Christa has worked as a high tech marketing and communications professional since 2000. You can follow her on Twitter: @ChristaProkos.