Introducing the SOLIDWORKS Cloud Offer
WHAT is the SOLIDWORKS Cloud Offer?
You may have heard about it at 3DEXPERIENCE World. And more than that, who doesn't want SOLIDWORKS in the Cloud? It's the dream of every engineer I talk to and when Dassault introduced the SOLIDWORKS Cloud offer, it made waves as the future tool for every CAD user. But what exactly is it? To be perfectly clear, this isn't SOLIDWORKS as you know it. However, it's the same team behind it, so you get a very familiar feel. Let's take a closer look at what you can expect.
The SOLIDWORKS cloud offer is a set of next-generation design solutions that run fully in a web browser. This means you can design whenever and wherever you like. You can create designs on your laptop, tablet, MAC OS device, or even your cell phone.
But this is not "SOLIDWORKS in the Cloud". That said, these intuitive, specialized tools were developed by the same team behind traditional desktop SOLIDWORKS. Many of the functions feel similar to SOLIDWORKS, but there are also many nice time-saving enhancements in these apps that are even better.
The tools let you create parametric mechanical shapes, sub-divisional ergonomic freeform shapes, welded structures, sheet metal designs, 2D drawings, 3D annotations, photo renderings, and product documentation.
These tools are powered by the 3DEXPERIENCE Platform, which means you'll also get built-in cloud-based data and product lifecycle management, as well as collaboration tools. This allows you to share designs and get input from team members, customers, and suppliers.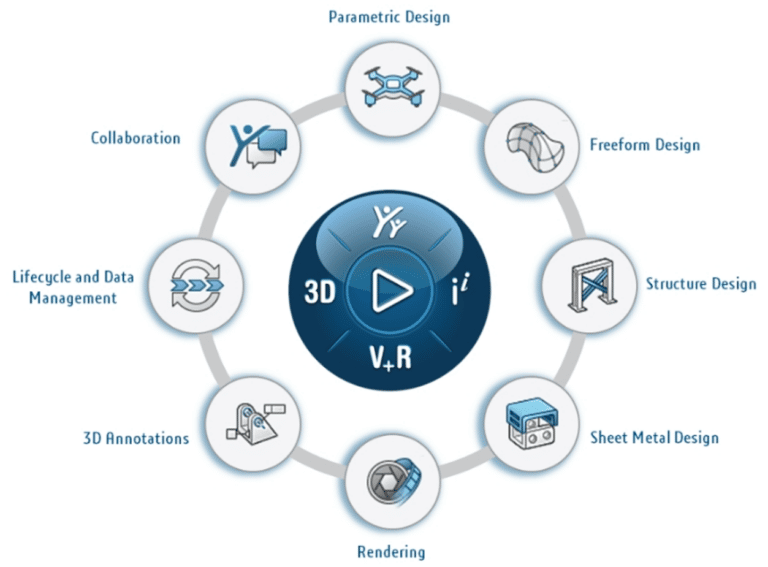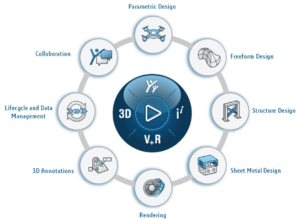 WHO is the SOLIDWORKS Cloud Offer for?
The cloud offer is perfect for startups, early adopters, or any organization with cloud-only initiatives. Additionally, it's perfect for groups that want to minimize CAD administration or don't want to install software or manage updates. It's also a great tool to reduce or eliminate the need for costly CAD-specific workstations.
Check out our website to learn more about the SOLIDWORKS Cloud offer and see if it may be right for you.