Let's Talk About PDM: Design to Manufacturing Series (Part 5)
Over the past few months, we've shared the progress of our Design to Manufacturing Series, a project using SOLIDWORKS 3D CAD, 3D printing, and 3D scanning to create a custom, fully functional headset and cellphone stand. The group of Application Engineers working on this project have had to collaborate on ideas, overcome design challenges, and share lots and lots of files. So before we jump into the next design, let's pause for a minute and talk about product data management and sharing files with SOLIDWORKS PDM across a broader geography.
Part 1 | Part 2 | Part 3| Part 4
Using SOLIDWORKS PDM within your Engineering and Design team has proven to have long-standing benefits. As many of us already know, SOLIDWORKS PDM's natural ability to provide a collaborative environment in an easy to use Windows Explorer pane is just…well nice!
When we started our Design to Manufacturing project, we quickly recognized the need for a collaborative PDM environment. We allocated some space on one of our servers and created a VM (Virtual Machine) to spin up SOLIDWORKS PDM Professional. Using the Wizard and with just 13 clicks of the mouse, we created a new vault using SOLIDWORKS PDM Quick Start.
In a matter of minutes, we established a canned environment robust enough to support all of our needs and meet our demands.
As we started to use the PDM vault, we discovered that we weren't using the server in a proper environment. We had to remove some security policies to make some things happen. This was only for a short while and on a non-production server, so it wasn't a big issue. But with some internet data mining, we found that with the addition of SoftEther VPN, we were able to get ourselves back into a secure set of protocols for accessing data.
With SOLIDWORKS PDM in place, our team of Application Engineers can continue building their various ideas and storing/collaborating information with confidence.
Stay tuned and subscribe to find out what's coming up next in our Design to Manufacturing Series.
Want to give SOLIDWORKS PDM a try? Get up and running quickly with PDM Quick Start, a pre-configured vault of SOLIDWORKS Standard or Professional that lets you deploy quickly and start maximizing your return on investment.
Related Articles
Getting Started as a SOLIDWORKS User: What is PDM?
Beginner's Guide to Using SOLIDWORKS PDM
How to Create a Sandbox Vault in SOLIDWORKS PDM
About the Author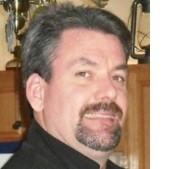 Joe Frank began using SOLIDWORKS and PDM back in 2008 and joined Fisher Unitech as an Applications Engineer in 2015. Joe has over 25 years of automotive tier one experience principally in the convertible top field. With his life experience and certifications as a PDM Administrator and Data Management Specialist, Joe brings a practical and enthusiastic approach to any PDM demonstration or implementation effort.